Explore Our Large Selection of Folding Tables Styles, Sizes, and Options:
If you're seeking old-world craftsmanship, you've come to the right place. We use only the highest quality materials without cutting corners to create a work of art for your home. Take a look at our most popular styles below. If you don't see exactly what you're looking for, please know that we specialize in custom work. Tell us what you have in mind and we'll make it happen. If you dream it, we can build it.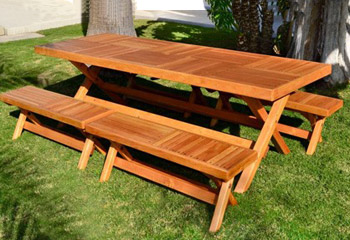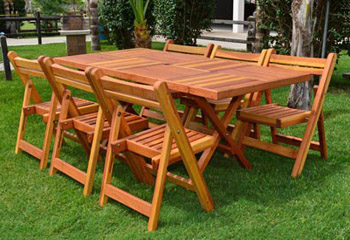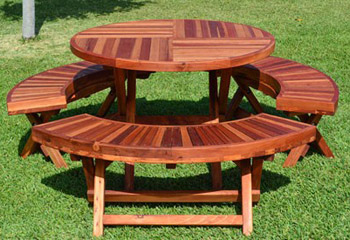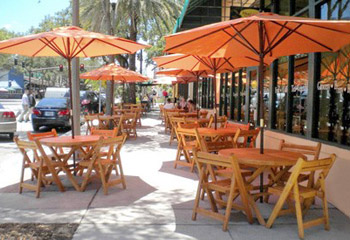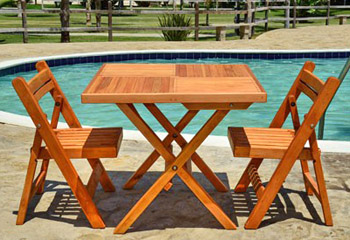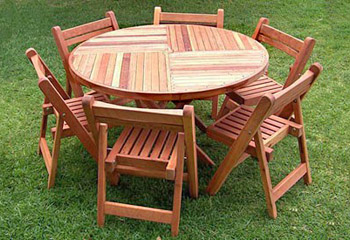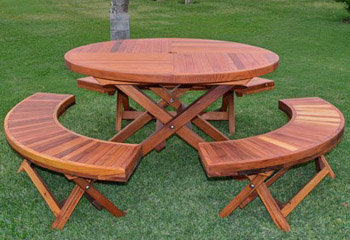 Why Forever Redwood?
Redwood is the most decay-resistant natural wood on the planet, and we offer warranties of up to 30 years. Your piece will last a lifetime in any climate with minimal maintenance.
We mill our own lumber extra thick for up to 36% more wood compared to traditional lumber. All hardware is included, and it's stainless steel.
We are a real, live custom wood-working shop. We are happy to fulfill your special requests.
Every order comes with a small plaque of authenticity and unique serial number.
We're on a mission to save the California Redwoods. Our forestry practices exceed sustainable forestry standards. Your purchase supports our eco-forestry work.
Take advantage of a free consultation with one of our pergola experts. We are ready to discuss your project with no obligation. Call us today at (866) 332-2403.
We are proud to serve some of the greatest customers in the world
Raul,
Today I received my beautiful Karyn's folding table. It arrived by delivery truck and we have spent this evening unpacking it. It is beautiful. It is a work of art! Thank you! We are pleased with its craftsmanship, including the reinforcement. We are excited to have such a fine table. We have plans to use it tomorrow for a New Year gathering/celebration - indoors of course, as it is minus 1 degree in Chicago!!!! Eventually, it will grace our patio for our summer enjoyment!!! Again, many thanks to you and your staff. Shalom
Kathy
West Chicago, IL.
View More Customer Stories