Management Team
Our Management Team
The key to the success of any endeavor is having the right people. The combination of years of forest conservation, environmental pro-activism, and business management experience gives OGA a team that is unparalleled in its ability to realize the mission and vision of profitable reforestation.
---

Raul D. Hernandez founded OGA in 1995 by purchasing 41 acres of logged forestland to focus on "hands-on" restoration. He incorporated OGA in 1999, serves as its CEO and wrote the manual "Old-Growth Again, Restoring Logged Forests One Tree At a Time." Raul spent years in management positions with the Miami Herald Publishing Company before moving to Northern California to become vice-president of Urban Renaissance, Inc., an inner-city low-income housing redevelopment firm (1988 to 1993). Raul studied forestry and ecological issues exhaustively and accumulated a wealth of "hands-on" experience in forest restoration. He has a Bachelor's Degree in Business Administration from Florida International University (Miami, Fl). Raul has a  25-year-old daughter, Sky Alexandria, a 10-year-old son, Raul Angel, an 8-year-old daughter, Norma Mia and a 7-year old unexpected surprise, Santiago Rio. He spends his time between the Redwood forests of Annapolis, CA and our wood working shop in Ensenada, Baja California.

Warren Linney has been a board member and Senior VP since 2001. He has been instrumental in helping OGA maintain a steady annual growth rate the past four years. Warren is also Chairman of the nonprofit World Stewardship Institute (WSI). WSI works nationwide to raise consciousness around restoration forestry and build alliances with churches and businesses on environmental issues. WSI is also working to create land entitlement for the Shipibo Amazon tribe in Peru. WSI played a role in protecting the Headwaters Redwood forest in 1999. Warren was CEO of Cellular One of Western Illinois and Wireless Plus, Inc. prior to joining OGA. He is currently working to reverse climate change by forming a technical council to evaluate and test methods of removing CO2 from the air and oceans. He has three lovely daughters, and his eldest, Eileen, is getting married this summer.

Frank Marrero joined Raul at the beginning of OGA's venture. Like the blind leading the blind, Frank and Raul together designed and built a cabin and barn while experimenting with various forest-regenerating techniques. Frank has developed all of OGA's off-the-grid systems. He has worked thousands of hours in the woods and is an indispensable source of creativity and foolishness. Frank is a public school teacher in the San Francisco Bay area. A veteran of inner-city trenches as well as privileged schools, Frank has been developing curricula to nurture and develop affective strengths (including character education, emotional fluency, moral values, and self-awareness) for a quarter century. His works have been lauded with superlatives by scholars, educators, parents, and children. He holds a Masters in the Arts of Teaching, and also teaches in the Department of Religion and Philosophy at John F. Kennedy University. See www.FrankMarrero.com for his writings in these areas. Frank is also the author of Lincoln Beachey: The Man Who Owned the Sky, the definitive biography of the Forgotten Father of Aerobatics. Frank and his (master-teacher) wife Julia are the proud parents of two bright children: 20-year-old Salem and 16-year-old Ella.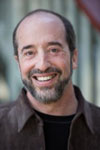 Terry Patten is a writer, trainer, coach, consultant, and entrepreneur. He has been involved with Old-Growth Again since its inception, as a key strategist, consultant, and investor. Most recently, his work has been focused on teaching, training, coaching, social entrepreneurship, and civic service. He is the author, with noted philosopher Ken Wilber, Marco Morelli, and Adam Leonard, of Integral Life Practice: A 21st-Century Blueprint for Physical Health, Emotional Balance, Mental Clarity, and Spiritual Awakening
. He worked with Wilber and a core team at Integral Institute (I-I) to develop Integral Life Practice, which distills ancient and modern practices into an intelligent contemporary transformational lifestyle. He was a Senior Trainer at Integral Institute Seminars and a Co-Director of I-I's Coaching Center and the Integral Life Practice Center at Integral University. He teaches and coaches internationally. He was also the founder and for ten years the guiding spirit behind the Tools For Exploration catalog, which first presented and educated about the many emerging brain-mind machines, subtle energy tools, and other cutting-edge technologies for expanding awareness. He currently lives in Marin County, California and enjoys regular phone calls and visits from his son, Michael, who lives in New York City.

Ian Morris is a "hands-on" expert in designing and building biodynamic gardens. His expertise helped OGA overcome many early in-the-field hurdles. Ian is actively involved in OGA's tree planting efforts and is an investor in several OGA restoration projects. Thanks to Ian's field experience and advice, OGA tree planting survival rate now exceeds 90%. He lives in Graton, CA, in a beautiful new home with his lifelong partner, Aviana, and their 2 lovely daughters.
Hans J. Burkhardt, PhD was a biochemist, author and forest researcher/activist. Beginning in the 1980's, Hans was instrumental in organizing a grass roots movement to change the unsustainable practices of the large timber companies via the Mendocino County Board of Supervisors. He authored a book about these proposals in 1995, Maximizing Forest Productivity, Resource Depletion and a Strategy to Resolve the Crisis. The book is extensively quoted in OGA materials. Hans brought an enormous amount of experience to OGA. Hans was a teacher and a mentor and helped us create our restoration forestry standards. (Read his article, "The Economic Aspect of Ecoforestry".) Sadly, Hans Burkhardt passed away in 2004.
Maria Eugenia Blanco is an award winning architect and a partner in the firm Delphi Design and Development of Coconut Grove, FL. Maria specializes in traditional neighborhood design. She worked for over ten years with the firm of Andres Duany and Elizabeth Plater-Zyberg, founders of the new urbanism movement.  Although Maria is no longer affiliated with Forever Redwood, she played an important role in the early design direction of the Forever Redwood furniture line and we are forever grateful.
ENSENADA WOODWORKING TEAM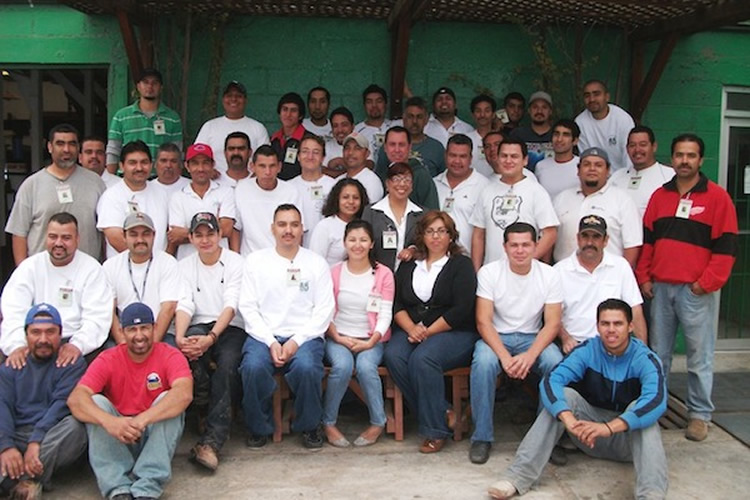 Ensenada Team - FEB 2010
---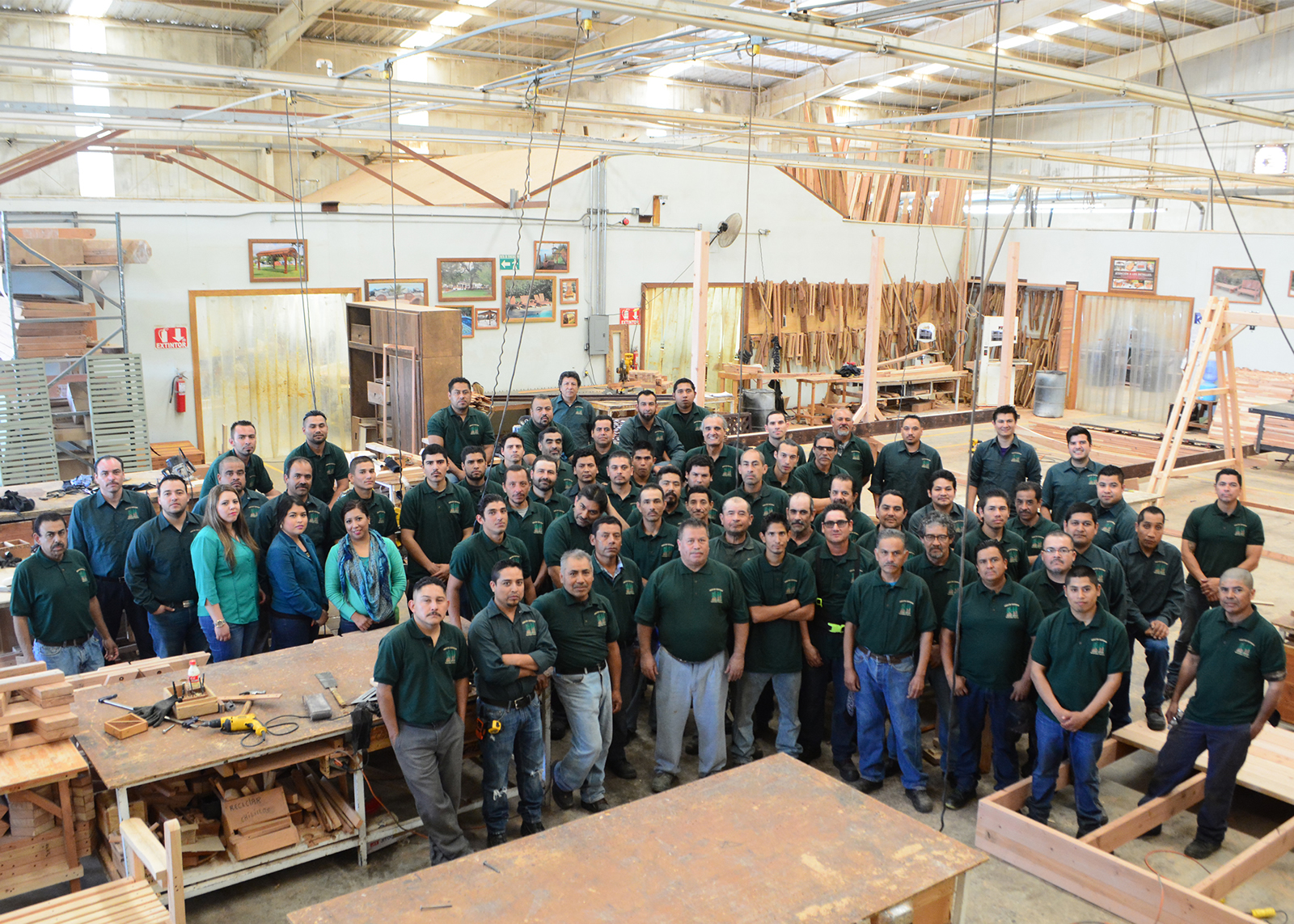 Ensenada Team - MAY 2016
---
Forever Redwood started making furniture in 2000. We built a small barn to house the equipment for a woodworking shop. We had no electricity out in the woods, so we wired the shop with Honda Generators.
Our first orders were for Picnic Tables for local customers from a newspaper ad we ran in the Santa Rosa Press Democrat. In late 2002, we set up a tiny website for local customers and suddenly started getting calls from all over the country. We were not prepared to ship out of state and grow quickly. Annapolis is a lovely town, but there was minimal housing and shipping nationwide from our remote location was complicated.
First, we expanded the barn. Then, we looked for larger buildings in nearby towns. But, it was during the real estate boom and leases were exorbitant. In 2004 we found the perfect shop. Since a large part of our business was in S. California, we located near the border in Mexico in Ensenada, Baja California.
Today, we are in our second shop in Ensenada, near the south end of town. It is an over 20,000 square ft shop with 65 employees. Some of our best carpenters go back to the barn days. Guys like shop foreman Antonio Toledo. Our carpenters and carpenter assistants stay with us because we offer excellent working conditions with above average pay. In return, we have a stable, experienced, and well trained workforce that produces what we think is the highest quality outdoor wood furniture anywhere. We hope you agree. We still manage our forestlands and mill and dry all our lumber in Northern California.