If you think you need additional shade options beyond those on our site for your Pergola or Pavilion project. We can recommend three retractable shade canopy manufacturers that we have worked with to build additional custom shade options for your pergolas:
Feel free to review their site offerings to see if they have a solution that will work for what you have in mind.
If you decide to use one of their products in conjunction with one of our Forever Redwood pergolas or pavilions, before you buy, you should first complete your design drawings for your shade structure with us. This way, you only send the shade canopy company the final approved drawings and dimensions to avoid any miscues.
The most popular retractable shade canopy is the simple, long lasting Infinity Canopy that sits overhead. If planning to order an Infinity Canopy, the best pricing is to go with a standard design width of 60". If it is an option for you, try to set your partition openings for your Retractable Shade Pergola at 61 inches when working with your assigned Forever Redwood designer to allow a 1/2" opening on either side of the canopy.
For Shade FX and Sunesta canopies, depending on the product you order, they will let you know if any additional trim pieces or mounts need to be made on our end to put it up and make sure it matches.
As their customer, you will purchase the canopy directly from either Infinity Canopy, ShadeFX or Sunesta. If additional timbers or changes to our structure are required to make the canopy work, email your designer and let them know what minor additions are needed. We will let you know what the small additional charge will be as soon as these final details are added to the drawing and approved by you. In most cases, what is required is the addition of a small timber or two to hold the retractable canopy or a couple of trim pieces to hide hardware and the cost for this rarely exceeds $300.
Here are some examples of retractable shade canopies that have been included with Forever Redwood pergolas: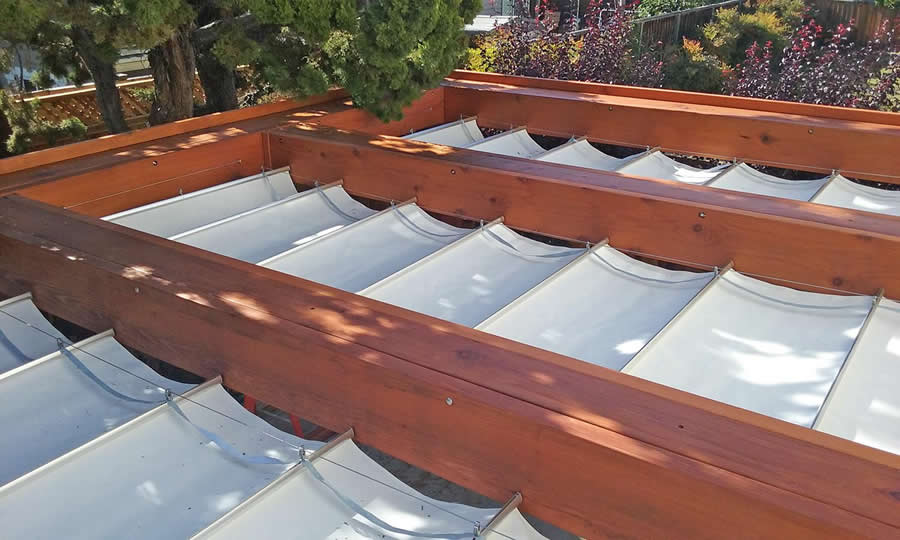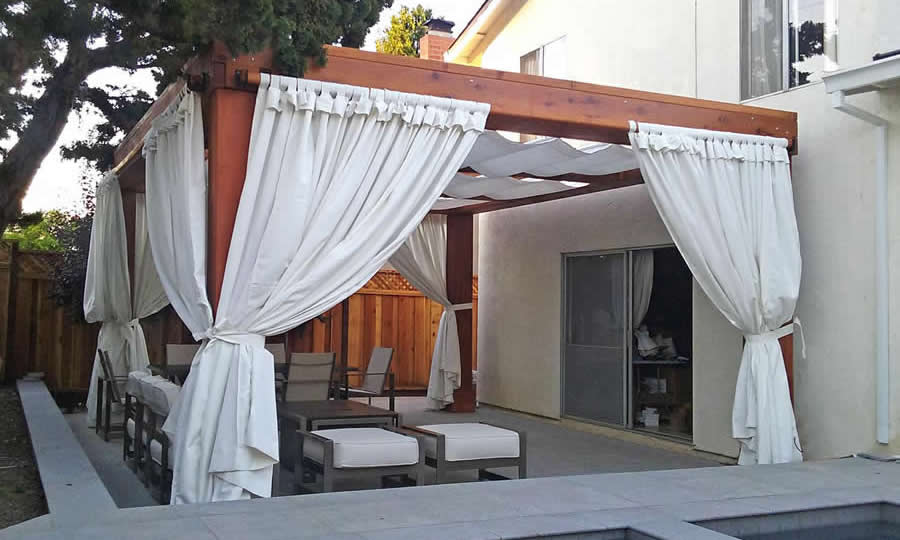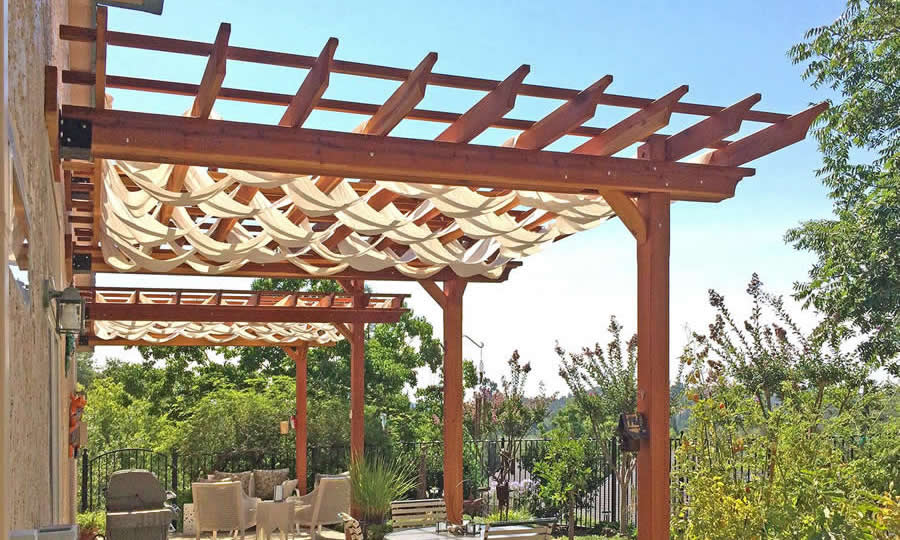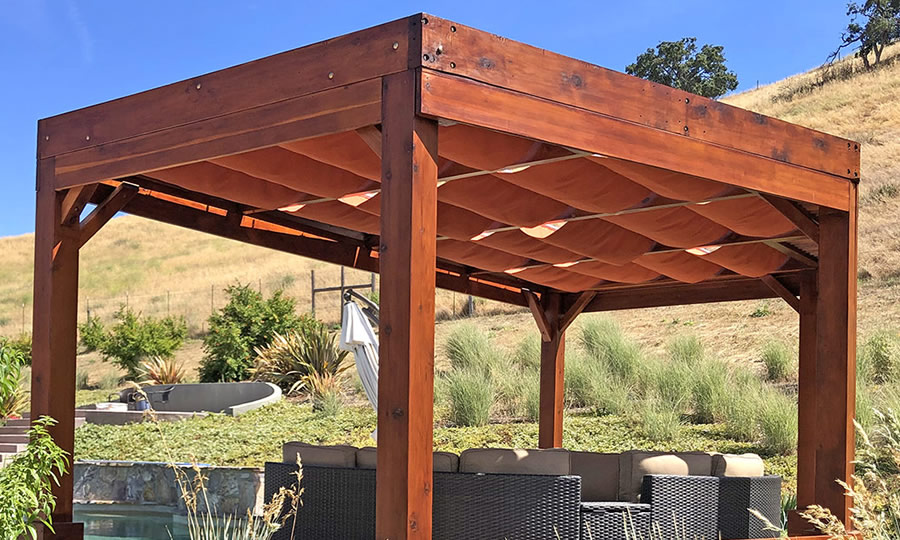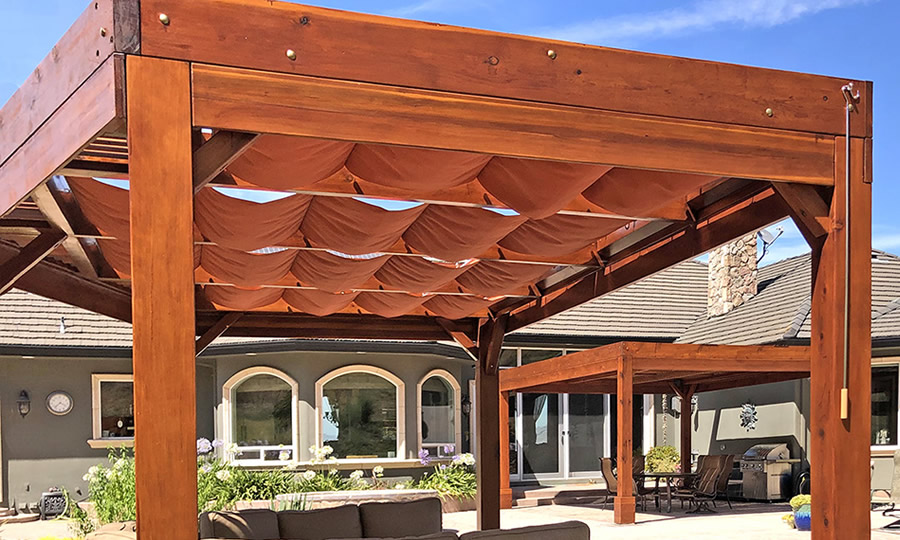 Motorized Retractable Shade: https://www.sunesta.com/products/the-sunroll