Explore Our Comprehensive Selection of Pavilion Styles, Sizes, and Custom Options:
We offer outdoor pavilion kits in a number of sizes, prices and styles. And each one is guaranteed to last from 10-30 years, depending on the model. Our entire line of outdoor pavilion kits are made with a waterproof roof, reinforced beams, and some of the most durable wood cuts on earth. We have outdoor pavilion kits designed for hot tubs, parks, outdoor kitchens, backyards, and patios, just to name a few.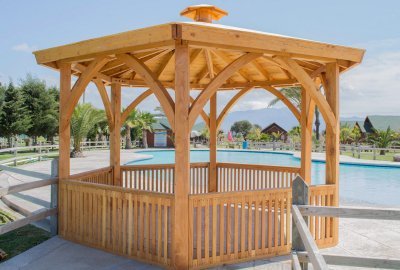 A classic quality crafted pavilion made in our long lasting weather resistant Redwood. Available in diameters up to 16 feet. Nationwide Shipping.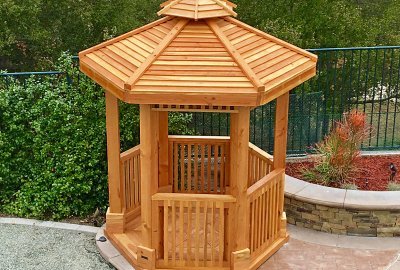 This is a multi-purpose, open-air Redwood Pavilion that can be custom made to suit your space and aesthetic needs.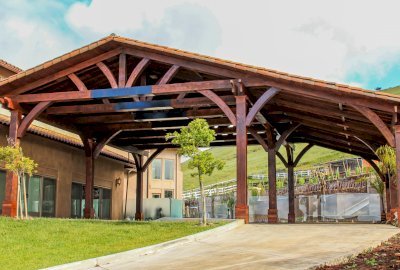 There's nothing like our Wooden Pavilion Kits, and we're not ashamed to say so. They are versatile, elegant, sturdy, and intricately made by hand, which makes each one truly unique. Browse the diverse selection of images on this page and in other areas of our Pavilions and Pergola categories for ideas. We have built thousands of shade structures over the years and the answer to any custom detail is always, of course we can do it!
Showing 21 to 23 of 23 (2 Pages)