Explore Our Large Selection of Rectangular Picnic Tables Styles, Sizes, and Options:
You can choose from the Forever Picnic Table (with or without attached benches), the enormous Heritage Wooden Picnic Table, or Chris's Picnic Table with Attached Benches. Whatever your taste is, you can find the perfect Rectangular Wood Picnic Table for you, right here at Forever Redwood. Each table is built to withstand harsh weather, hard usage, and years of durability with little to no maintenance over time.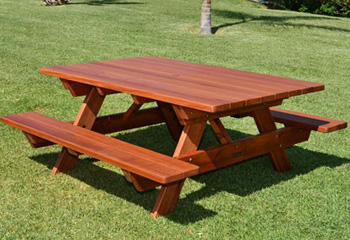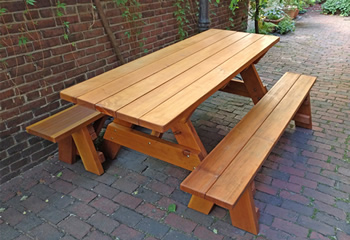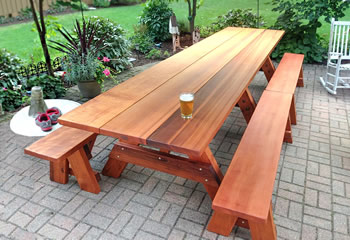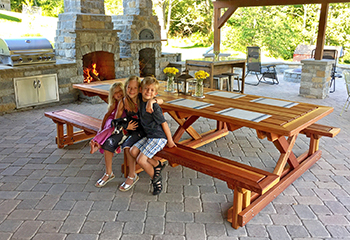 Why Forever Redwood?
At Forever Redwood, we get our timber 100% from restoration forestry sources. This means that when you buy any of our tables, you also get piece of mind that you're making as little of an environmental impact as possible. This is something we firmly believe in and is just part of the quality guarantee that we offer you as a customer.
Contact us now for a live consultation and ask about our 30-year warrantees and home delivery options!
We are proud to serve some of the greatest customers in the world
The table is GORGEOUS! Thank you for getting here and assembled in such a timely manner.
Best,
Kim K.
Ross, CA
Yes, the table and benches are VERY elegant. The wood is incredible! Really dense and fine-grained and a beautiful color. I haven't forgotten your request for pictures of them with snow. We might still get snow in our warming climate….
Thanks
Judy
Napa, CA
View More Customer Stories