Explore Our Large Selection of Swings & Gliders Styles, Sizes, and Options
Pick between Dustin's Face-to-Face Gliders, Jean's Ultimate Swing Sets, St. Anthony's Face-to-Face Gliders, or our Santa Rosa Face-to-Face Gliders. Each glider is unique, yet all have equal quality builds, and are made exclusively with decay resistant, long lasting, restoration forestry timber. Click on the glider type you'd like and search through our many custom build and style options. Every item is guaranteed to last for decades, and will be tailor made just for you.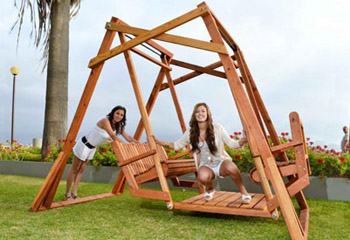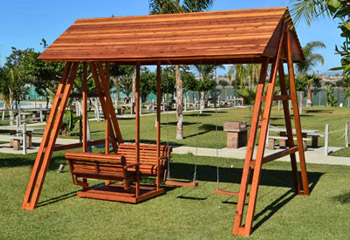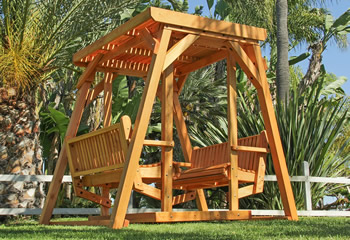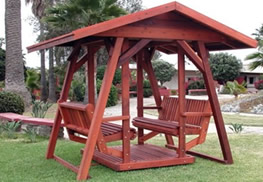 Why Forever Redwood?
Process your order online, and easily setup payment and custom build options with just a few simple clicks. We can deliver your order straight to your front door, anywhere in the US.
Some assembly is required with these Face-to-Face Gliders, however it doesn't require heavy tools, nor will it take more than a few hours to get fully setup.
Give us a call or contact us here to find out more.
We are proud to serve some of the greatest customers in the world
We have really enjoyed the Glider that we bought from your company last year. It is absolutely beautiful and we always receive comments on it.
Kevin & Debbie H.
Omaha, Nebraska
Hey Raul,
Just wanted to let you know, though it was trouble getting up— It was well worth it.
My three girls love this swing—LIVE ON IT—and I never thought a swing could get so many looks from people walking round the pond in the backyard–to neighbors coming just to check it out saying how much they love it.
Thought you should know the end result of your work for this swing…
NO DOUBT—you said you were going to make a great swing and you did! Beautiful job…
Michael Brandmeier
Madison, WI.
View More Customer Stories
There are no products to list in this category.