Explore Our Large Selection of Swings & Gliders Styles, Sizes, and Options
With so much versatility to choose from, you're going to want to order one of each of these incredible Wood Garden Swings to take home. We've got three unique swings: Bench Swings Sets, Chair Swings Sets, and Jhoola Day Bed Swing Sets. Each one has its own style and purpose, and can be fully customized to fit your specific needs/wants. We build all of our swings in house, with nothing but high-end restoration forestry timber, and solid steel bindings.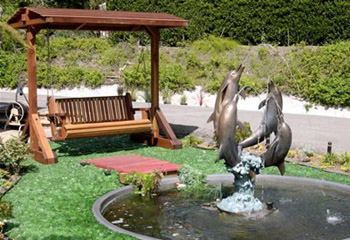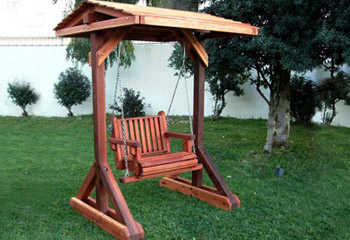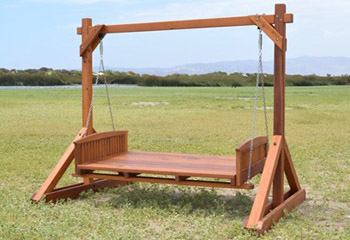 Why Forever Redwood?
Inclement weather, harsh climates, and rigorous daily use are no match for our Wood Garden Swings.
We back up our quality guarantee with rock solid warrantees that ensure you get a long life out of your new redwood products.
We deliver everywhere in the Continental US, and ship with easy to assemble parts and instructions. Got a question? Call us or contact us here to find out more.
We are proud to serve some of the greatest customers in the world
My husband and I ordered a 5-foot swing with matching redwood canopy from you three years ago. We love it and have received so many compliments. We cover it in the winter and are getting ready to uncover it for the year. I hadn't looked on your website in years and just looked and found the picture of it. You told me in '04 that it was the first matching canopy you made for one of your swings. Ironically the picture of it on your website looks very similar to how it looks on our back deck. We're surrounded by several acres of woods. I'm so happy I found your website when I was looking.
Liz
San Juan, UT.
View More Customer Stories
There are no products to list in this category.