Explore Our Large Selection of Kid's & Playground Equip Styles, Sizes, and Options
Forever Redwood offers three great Kids Wood Swings for you to choose from. We've got swings for one (Rory's Armchair Swing Set), swings for a couple kids on the playground (Rory's Big Playground Swing Set), and the largest playground swing set available on the market (Rory's Giant Playground Swing Set). All of these swings are overbuilt for safety and stability, and made exclusively from extra thick restoration forestry timber. They're tough under even the heaviest use and weather, and will last for years with practically no upkeep.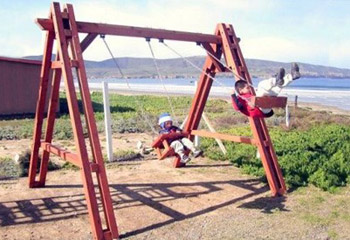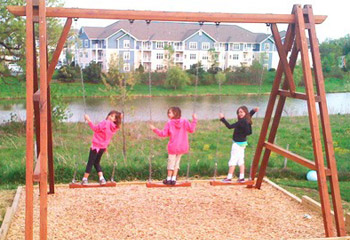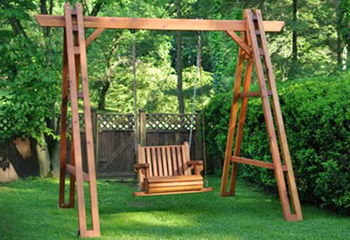 Why Forever Redwood?
You can order your very own Kids Wood Swing here online, and have us ship it to you practically anywhere in the US (not Alaska or Hawaii).
Assembly is required, but we include everything you need to put it together in your order, and it won't take more than a day.
Call us, or contact us here, and ask about our special order options and Forever Redwood warrantees.
We are proud to serve some of the greatest customers in the world
We thought you would enjoy these pictures of our children at their grandmother's house in Wilton, CT. As you can tell, the swing was a HUGE hit!
Thank you and best wishes,
Katie R
Wilton, CT.
View More Customer Stories
There are no products to list in this category.