Explore Our Large Selection of Swings & Gliders Styles, Sizes, and Options
Choice is the name of the game when it comes to our versatile selection of Wood Swing Seats. We've got Bench Swings, Toddler Swing Seats, Armchair Swing Seats, Rory's Swing Seats, and Disk Swing Seats. Each and every swing type is made with extra thick redwood, and designed for maximum comfort, style, and usability. They hang from stainless steel chains, and require next to no upkeep over time, even after the effects of the four seasons, and years of use.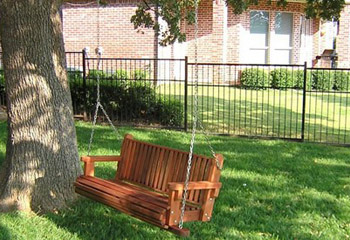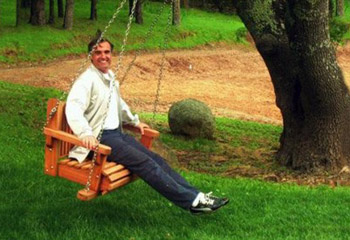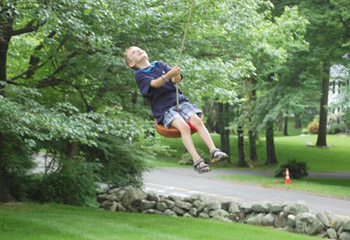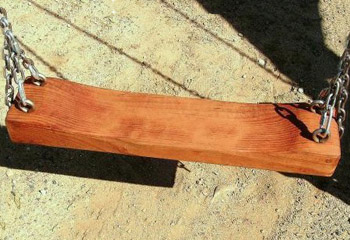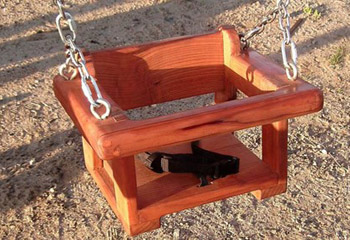 Why Forever Redwood?
Found what you want? Click on the Wood Swing Seat category you like the best, and scroll through our custom options menus to get exactly what fits your needs best.
We offer door-to-door delivery to anywhere in the Continental United States, and accept certain special orders upon request.
Just ask if there's something you need that you don't see! Assembly is a cinch, and you'll be swinging away in style in no time. Call or write us here for more.
We are proud to serve some of the greatest customers in the world
Raul,
The swing is amazing. Way better than I could have envisioned from the website.
It was there when I got home on Sept. 20. My son had his 8th birthday party on Sept. 22. The swing was a big hit. One of my sister-in-laws painted the toenails of my daughter and 5 of our nieces (ages 4 to 11) while they were sitting on the swing. Probably not an intended use, but it worked well.
Thank you for all of your efforts in getting it to us in time. If you have the name and mailing address for the guys who built it, I would appreciate it. They did a great job.
Steve
Eugene, OR.
View More Customer Stories
There are no products to list in this category.