Explore Our Large Selection of Swings & Gliders Styles, Sizes, and Options
If you're seeking old-world craftsmanship, you've come to the right place. We use only the highest quality materials without cutting corners to create a work of art for your home. Take a look at our most popular styles below. If you don't see exactly what you're looking for, please know that we specialize in custom work. Tell us what you have in mind and we'll make it happen. If you dream it, we can build it.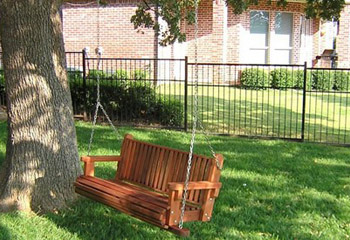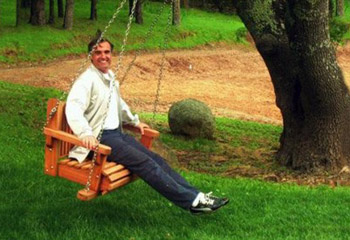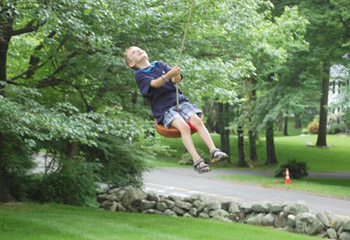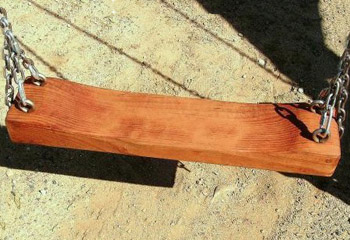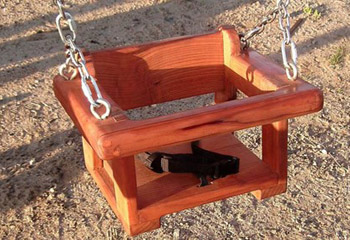 Why Forever Redwood?
Redwood is the most decay-resistant natural wood on the planet, and we offer warranties of up to 30 years. Your piece will last a lifetime in any climate with minimal maintenance.
We mill our own lumber extra thick for up to 36% more wood compared to traditional lumber. All hardware is included, and it's stainless steel.
We are a real, live custom wood-working shop. We are happy to fulfill your special requests.
Every order comes with a small plaque of authenticity and unique serial number.
We're on a mission to save the California Redwoods. Our forestry practices exceed sustainable forestry standards. Your purchase supports our eco-forestry work.
Take advantage of a free consultation with one of our pergola experts. We are ready to discuss your project with no obligation. Call us today at (866) 332-2403.
We are proud to serve some of the greatest customers in the world
Raul,
The swing is amazing. Way better than I could have envisioned from the website.
It was there when I got home on Sept. 20. My son had his 8th birthday party on Sept. 22. The swing was a big hit. One of my sister-in-laws painted the toenails of my daughter and 5 of our nieces (ages 4 to 11) while they were sitting on the swing. Probably not an intended use, but it worked well.
Thank you for all of your efforts in getting it to us in time. If you have the name and mailing address for the guys who built it, I would appreciate it. They did a great job.
Steve
Eugene, OR.
View More Customer Stories