Explore Our Selection of Shower Benches Styles, Sizes, and Options
There are seven different styles to choose from when looking for a handmade Wood Shower Bench from Forever Redwood. They vary in size and shape to accommodate tricky angles, or small/large showers, and can be customized to fit exactly in your specific space if needed. Water and dampness is no match for this naturally decay resistant California redwood. Each order is made by hand, and there are no cheap synthetics or plastics used anywhere in any of our products.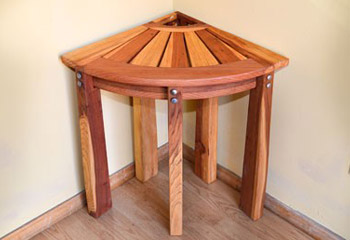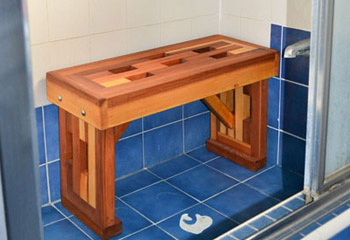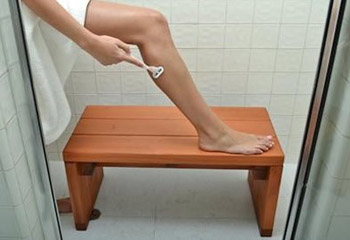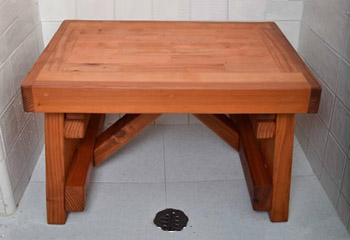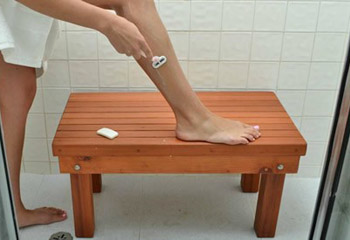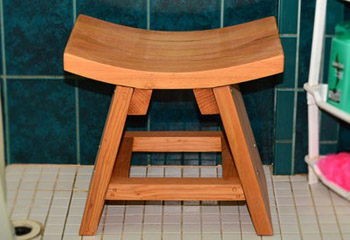 Why Forever Redwood?
Online ordering couldn't be easier. Simply click on the bench you want, and then get a detailed description, plus easy custom options on the following page.
You can purchase online, and have us deliver to you anywhere in the Continental US.
Some assembly may be required on certain items, but none require heavy tools or a workshop to set up for use. Call or write us here online to find out more!
We are proud to serve some of the greatest customers in the world
Thank you for your help!
The bench is EXACTLY what I wanted and needed. The size is perfect and it looks beautiful. I recommend you whenever I have the chance. You are the greatest!
Ardis M.
San Diego, CA
My husband is 6'5" and two months ago he broke his leg in a softball game. The plastic shower seats on the market simply could not hold his weight so I was thrilled to find your shower bench. And it is heavy enough so it doesn't slide out from under him. Thank you, it is just perfect.
Kate.
Miami, FL
View More Customer Stories