Explore Our Large Selection of Bench Styles, Sizes, and Options
If you're seeking old-world craftsmanship, you've come to the right place. We use only the highest quality materials without cutting corners to create a work of art for your home. Take a look at our most popular styles below. If you don't see exactly what you're looking for, please know that we specialize in custom work. Tell us what you have in mind and we'll make it happen. If you dream it, we can build it.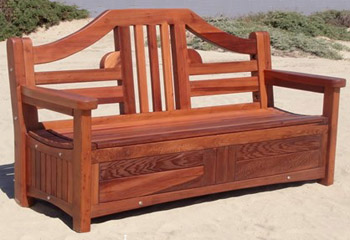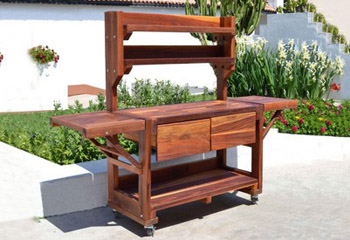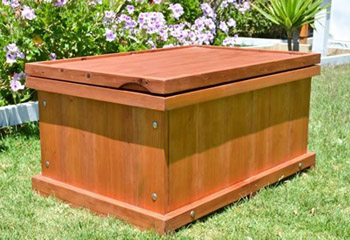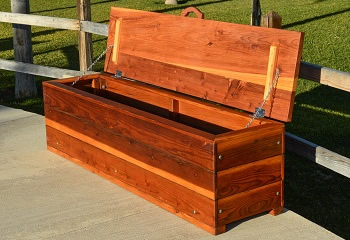 Why Forever Redwood?
Redwood is the most decay-resistant natural wood on the planet, and we offer warranties of up to 30 years. Your piece will last a lifetime in any climate with minimal maintenance.
We mill our own lumber extra thick for up to 36% more wood compared to traditional lumber. All hardware is included, and it's stainless steel.
We are a real, live custom wood-working shop. We are happy to fulfill your special requests.
Every order comes with a small plaque of authenticity and unique serial number.
We're on a mission to save the California Redwoods. Our forestry practices exceed sustainable forestry standards. Your purchase supports our eco-forestry work.
Take advantage of a free consultation with one of our pergola experts. We are ready to discuss your project with no obligation. Call us today at (866) 332-2403.
We are proud to serve some of the greatest customers in the world
Dad started going to our lake cabin in 1927. With his marriage to Mom in 1940, followed by the addition of six kids (along with various dogs!), Dad was continually buying larger cars to transport us to our beloved cabin each summer vacation and as many weekends as possible. Even though the cabin is four hours away from us, we all continue to travel there as often as possible. We are now on our third cabin; which is winterized - allowing for many more trips up north. Trips now including grandkids and great grandkids.
This was Mom and Dad's favorite place to go. Dad continued to drive Mom 'Up North' until he was in his late 80's. As you can see from the bench, they both passed away in 2010.
My sister and I started looking for a bench to place down by the lake as a way to remember Mom and Dad. After many weeks of searching we stumbled across your web site. We found our dream bench! The quality and design are outstanding - beyond anything else we have researched!
It now sits proudly outside the cabin, facing the lake. We are thrilled with how expertly you engraved it for us! Although it sometimes brings tears, we all agree it is the most loving way we could have honored Mom and Dad - and thank them for the many wonderful memories they created for our family!
We treasure our memorial bench! Thank You!!
Linda N.
Bovey, Minnesota
View More Customer Stories