Explore Our Large Selection of Benches Styles, Sizes, and Options
We offer two great types of Wooden Folding Benches here through our online store. The Folding Arc Wood Bench is curved, and dark stained to create an elegant outdoor look and unique shape to entertain family and friends. Our standard Folding Outdoor Wood Bench is built similarly, but straight, giving you the same thick build, with a different size and shape perspective to work with. Each bench is handmade, and can be customized for size, stain, and style. They're overbuilt, extra thick, and are guaranteed to last a lifetime.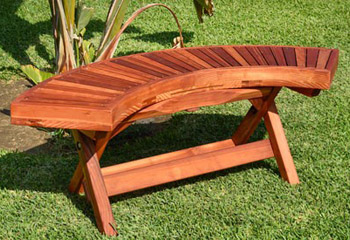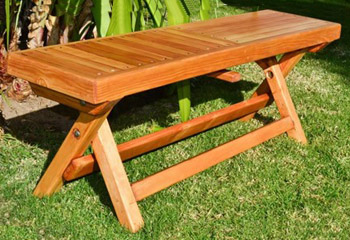 Why Forever Redwood?
Once you've chosen which type of Wooden Folding Bench you'd like, click on the order options in the sub menu.
We can customize your order to meet your specificities, and even take certain special orders (not listed) on request. Shipping is available in most of the US (Continental only), and each bench comes with easy assembly instructions, and never requires power tools, saws or drills.
Contact us to ask about your order, or to find out more about each of our two Wooden Folding Bench styles and builds.
We are proud to serve some of the greatest customers in the world
Thank you for your help! Your table is great, as well as the beer case my girlfriend ordered from you for my birthday.
Thank you!
Mathieu P.
Dana Point, CA
I love this bench!
Adam S.
New York, NY
View More Customer Stories