Explore Our Large Selection of Round Picnic Tables Styles, Sizes, and Options:
There are a large selection of styles and sizes to choose from and each table has it's own special build and touch. We have Round Wooden Picnic Tables available with attached or unattached benches, as well as a model with wheels for easy transport and mobility. These tables are built to be outdoors and won't fade or bend under the elements over time. We build each one extra thick so you don't have to worry about wear from years of use, in all seasons.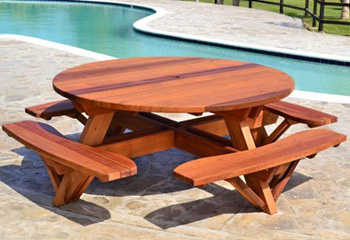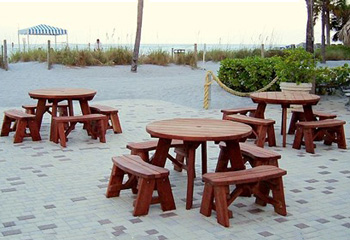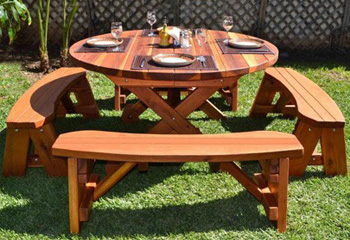 Why Forever Redwood?
Choose from a wide variety of tables offered above and customize your order through the options on our dropdown menu. Once you've selected what you want, we can customize plans for your new table and get started in no time. We deliver all over the US (lower 48 states), and have lots of shipping and install options available to you. Give us a call today to find out more!
We are proud to serve some of the greatest customers in the world
Raul, We love the table and benches… you can serve up FISH STICKS on that table, and it still feels like an event! It's got an incredible solidity and presence that I've never felt from a "picnic table" before. Again, thank you, and KUDOS on your incredible product. I've never really been in love with a picnic table before!!
Adam K.
San Francisco, CA
View More Customer Stories