Shipping Options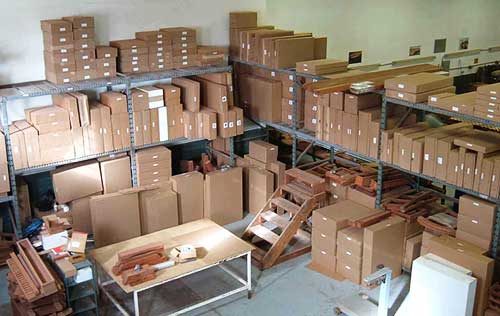 Priority Shipping (ships in 2 to 3 weeks).
Standard Shipping

 (ships in 4 to 6 weeks).

Free Shipping in the Continental U.S. (ships in 8 to 10 weeks) 
Wait & Save Shipping (ships in 12 to 14 weeks) - Free Shipping plus save 10% on your order.
For orders outside the U.S. or Canada, just enter your country in the shipping information section at checkout and the cost will be calculated also. We ship outside the U.S. or Canada in 6 weeks. For all international shipments, the s
hipping companies handle any customs paperwork and then contact you to arrange delivery.
Assembly Service Available in California:
Just add a note in the comment box at checkout that you'd like "Hand-Delivery & Assembly" . We'll email a quote. Minimum $95 assembly charge. Rates based on order size. 
Customers outside California wanting assembly help, please
 contact us.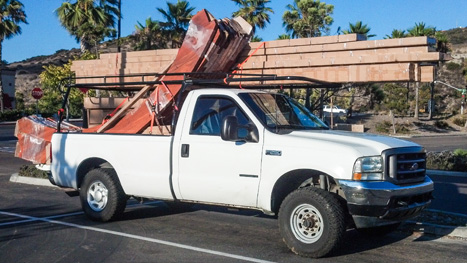 Our trucks loaded and ready to deliver to you!
Forever Redwood uses 100% recycled wood and cardboard in all packaging. We use our shop scraps to build crate panels (see photos below). Please help by reusing or disposing of these items responsibly.
Small items ship via FedEx Ground. Large orders ship in crates delivered to your driveway by nationwide Common Carriers. Padded boxes inside crate weigh less than 90 lbs for easy handling.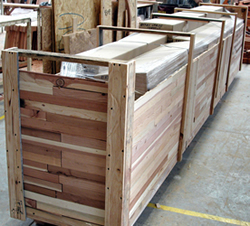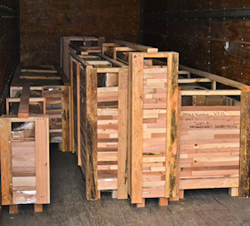 California deliveries have 8.25% Sales Tax added.  Most Canadian provinces require GST and/or PST taxes be paid prior to delivery.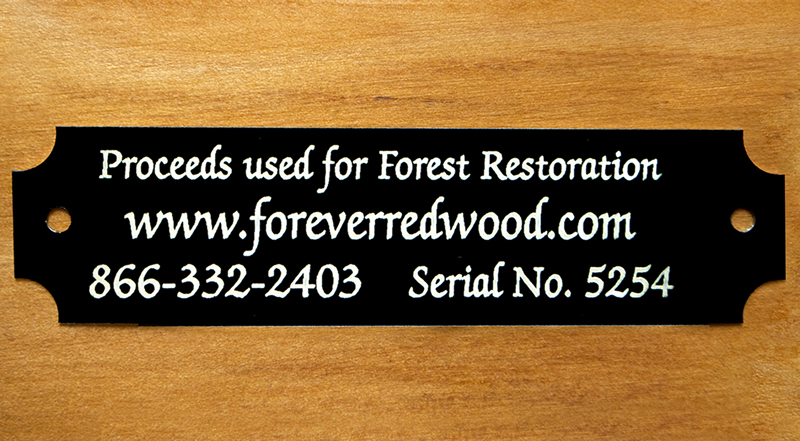 Each order we ship has a small 4 inch wide anonized aluminum plaque afixed. Each plaque has a unique serial number and our contact information so you can always find us 20 years from now! Thank you.