What our customers say...
For the past fifteen years, we have been building our beautiful thick timber furniture and shipping it all over the world. We have received thousands of comments and reviews. Most can be found on the individual product pages. Below is a sampling of comments that include some photos sent from customers.
We take great pride in building the best outdoor wood furniture money can buy, while saving and restoring the forest for future generations. If you have your own comments to share, just contact us and we'll post them here!
Pergola at the pool
Hey guys, thought you might like to see pics of the new pergola we just finished today. It was late in the day, so I'll take and send some more pictures later this week in full sunlight.
We bought the pergola from Forever Redwood in California. It was a breeze to install it. It took less than 5 hours to assemble it.
Thanks
Glen Vick
Your work is FANTASTIC!
Hello Raul,
Your work is FANTASTIC! The circle benches around the tree and picnic tables are beyond comparison -- amazing. Thank you so much.
Toody Maher
--------
Samples of products purchased by Tommy Maher
Lovely Ruth Rocking Bench
Good Morning Raul:
I promised I would send you pictures of our dear friend/co-worker when we presented her with the Ruth Rocker Bench. Of course she loved it !!!
Thanks again.
Terri.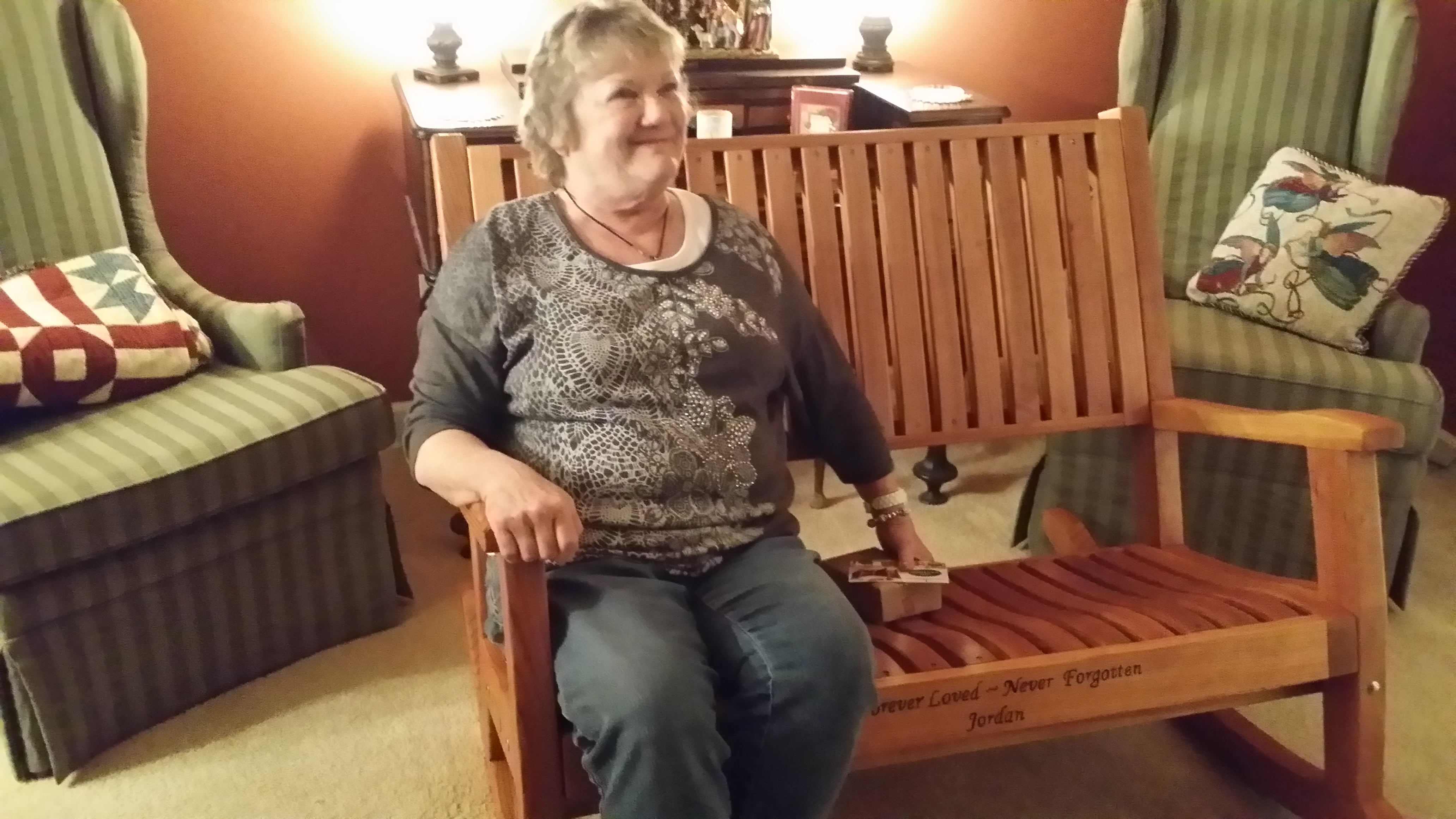 Ruth Rocking Benches
Installation went as planned
The installation went as planned. No on-site modifications were needed. The installers (Cesar and Pablo) were very considerate and careful, and I was very happy with their work.
Our new pergola is beautiful. I will send you a picture.
Thank you,
Gary S.
It is a marvelous piece of craftsmanship
We finally got the bench in place yesterday. It is a marvelous piece of craftsmanship. The plaques are all correct and in the right order, etc.
Thanks again,
Ann A.
Your company was great to work with
I just want to tell you how happy we are with the gazebo we ordered from Forever Redwood. Your company was great to work with, and the builder we hired to put the gazebo together was very impressed. He said it was extremely well built and everything fit together perfectly. It was actually a delight to work with.
Thank you for providing such excellent products and service.
Loretta C.
Oak Glen, CA
I am tremendously pleased with the product
I just wanted to let you know that my fabulous bargain table and benches arrived and set up with magical ease. They are truly beautiful and promise long life and beauty ahead. My last redwood table and benches, at a tenth the price, from a local source, lasted nearly 50 years, but they were fastened with steel so the joints gave way too soon. The wood was always okay. I suspect it was old-growth redwood because nobody was caring about the environmental costs in those days. Anyhow, I just wanted to let you know I am tremendously pleased with the product and salute you for your restoration commitment.
Robert S.
Provincetown, MA
Your redwood is outstandingly lovely!
BEAUTIFUL!!!!!!!!!!!!!!!!!!!!!!!!!!! Your redwood is outstandingly lovely! I have never seen any redwood furniture that comes close to the quality of yours!!!
Dolores M.
Fresno, CA
Looks great and went together just like silk
Just want to let you know that everything showed up just fine and I put everything together this weekend. It looks even better than we expected. Your product is by far the best that I found, looks great, and went together just like silk. Photos will follow.
Brad B.
Chehalis, WA
Arched Pergola in Redwood
Here's a shot of the Pergola. Let me know if you want me to take any more. Your guys did a great job and K. and I are very pleased with it. The extra inch on the back right was all we ended up needing to get the level. I don't think the shims made the trip in any case. Thanks again to you and your team for all their help. Please don't hesitate to call on me should you need for someone to come by and see your work.
All the best,
Phil L.
Glendale, CA


20 x 10 Arched Pergola in Redwood with Privacy Panel
This will surely be the last one I ever have to buy
Hi Raul, Thanks for your personal email. That's a nice touch in this world of automated responses. Look forward to receiving and enjoying your product.
Just so you know this is a replacement for a redwood table we've had for over 25 years. We had a storm last Sunday and my wife had left the umbrella up which caused the table to tip over and break into about 6 pieces. It has been sitting out in the elements for all that time. As I examined it while picking it up I noticed that almost all the boards were intact and not decayed in any way. The table simply came apart at the connecting points. The screws and bolts had become rusty. This isn't the first time that this table has gone for a ride in the wind but it was the last. The longevity of my first redwood table made me seek out another one. We made a mistake a few years ago and actually painted the table. We won't be painting this one. Since we're both in our mid 60's this will surely be the last one she or I ever have to buy.
Ed L.
Saint Joseph, MO
Your stools look great!
Here is a photo of your Redwood Stools in place around our Tiki Bar. My son in-law and I built the Tiki Bar last summer and we let the kids decide how to paint it up, and you can see that they chose festive decor! We spent a fair amount of time searching the internet for the perfect outdoor stools that would look great around the bar. It was clear and evident to all of us that once we found the Forever Redwood website our search had ended and we feel your stools look great!
Thanks,
Rick H.
Lewiston, ME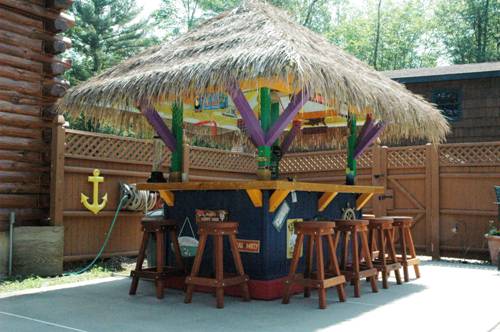 29 inch Bar Stools around Tiki Bar
The woodwork is top tier
The stools are fantastic and the woodwork is top tier. Thanks!
Jason M.
San Diego, CA
Thanks again for the wonderful design and construction
I just wanted to let you know how very pleased I am with the purchase of our 16×20 Pergola from Forever Redwood. The wood was beautiful and the installation fairly simple, even for two old guys who had never put one together before. We installed our new pergola on our little lake island, pictures attached, to provide additional shade. I know people are concerned about how sturdy their pergolas might be in strong winds. Within two weeks of installing our new pergola we had a strong storm pass through our property that produced 80 miles per hour straight winds. Our pergola stood up with no problem or damage unlike the many trees we had that lost significant limbs. Thanks again for the wonderful design and construction.
Robert T.
Omaha, NE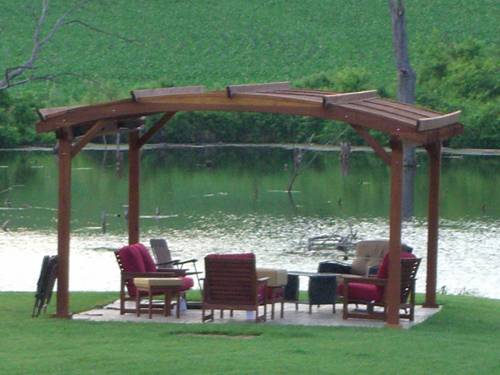 16x20 Arched Pergola
Your table is great
Thank you for your help!
Your table is great, as well as the beer case my girlfriend ordered from you for my birthday.
Thank you!
Mathieu P.
Dana Point, CA
Matthew ordered a Rectangular Folding Table with Folding Benches. The beer case was a custom job. If you have something special in mind that you don't see on the site, just contact us!
The swing was a HUGE hit!
We thought you would enjoy these pictures of our children at their grandmother's house in Wilton, CT. As you can tell, the swing was a HUGE hit!
Thank you and best wishes,
Katie R.
Wilton, CT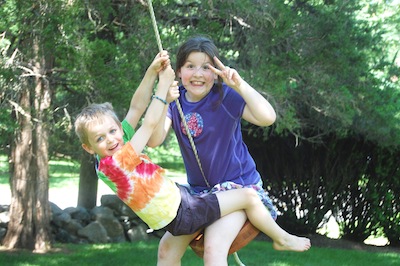 Disk Swing