Explore Our Best Selling Selection of Picnic Table Styles, Sizes, and Custom Options
Want more options? View all of our Picnic Tables by type.
The iconic picnic table — perfect for any park, backyard, patio, campground, or beach. Overbuilt to never splinter or crack. Available with attached or unattached benches, available is sizes seating up to 18 adults comfortably.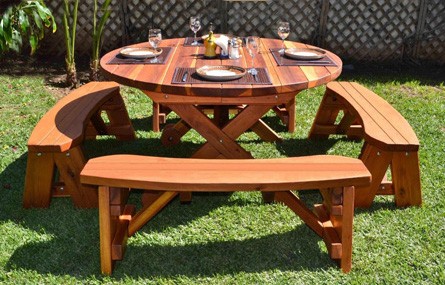 An intimate table with plenty of room for large platters. Like all our picnic tables, this table is built for year-round weather, using only the best wood and stainless steel hardware. Seats up to 12 adults. Kid's tables also available.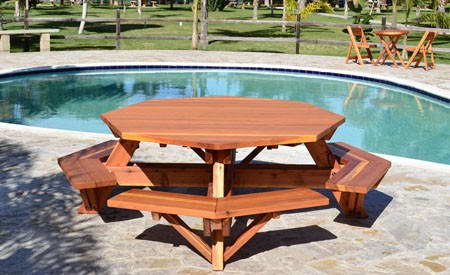 The same 100% solid wood and old-world craftsmanship, in a variety of interesting shapes. Seating up to 12 adults, these tables will add something special to any outdoor space.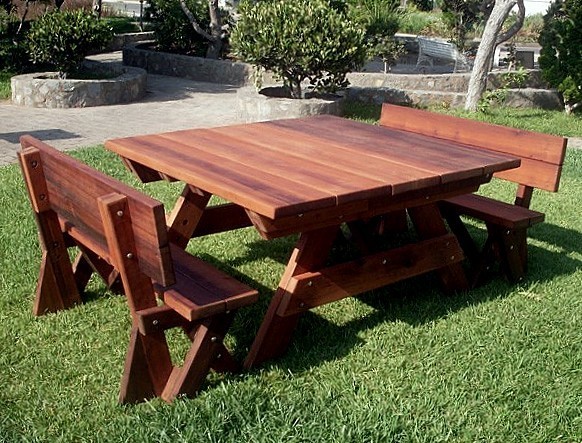 The equilateral cousin of our classic Rectangular Picnic Table. The Heritage Square Picnic Table is carefully crafted with 12" wide boards from our finest Old-Growth Redwood. This finely finished wood is clear or nearly clear of knots (which is rarely available on the open market) and is so weather-resistant that it comes with a 30-year guarantee.