Kid's Round Wood Picnic Table Kit
This Kid Size Round Wood Picnic Table is ideal for families small, or large. It's also great for schools, camps, and parks! It is sized to comfortably sit toddlers and small children, with enough space for about 8 kids on the sturdy, attached benches. These tables are hard to match elsewhere, and we guarantee they'll last a lifetime.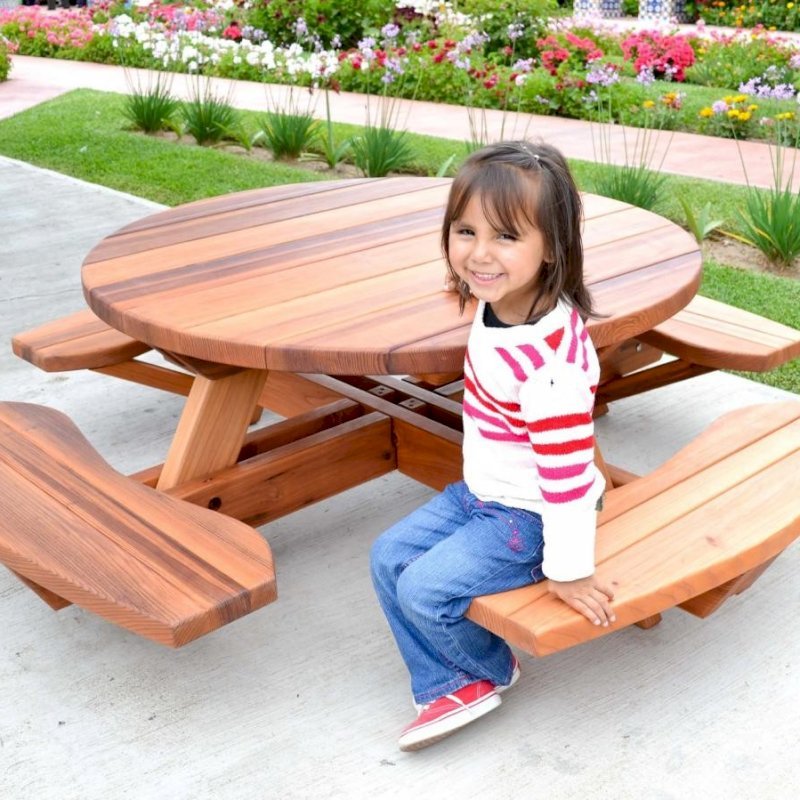 Kid's Round Wood Picnic Table Kit (Options: California Redwood, No Umbrella Hole, Standard Tabletop, No ADA, Transparent Premium Sealant).
Sign In
New Customer
New to Forever Redwood? Create an account to get started today.
Create My Account