Want more options? View our other similar categories:
All of our Forever Redwood Specialty Wood Tables are built from 100% restored timber that's built durable, yet poignantly stylish and tasteful. Whether you buy the Redwood Conference Table, Outdoor Table With Built In Grill, or our Wood Surfboard Coffee Table, you're sure to find a unique fit for you and your house. These tables are built by hand, to order, and will last you a lifetime, rain or shine.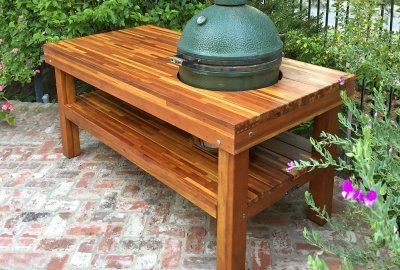 Wow your party guests or host the best family BBQs in the neighborhood with our one-of-a-kind Outdoor Table With Built In Grill. This table has it all! You get a solid Redwood table with ample space and dimensions for your outdoor grill to fit right in the middle. It's safe, convenient, and much more aesthetically pleasing than other metal or cheap synthetic options.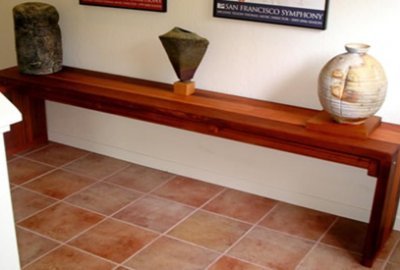 Perfect in entryways, bedrooms, hallways or anywhere in your home, our Maynard Hall Table adds a graceful touch to any room.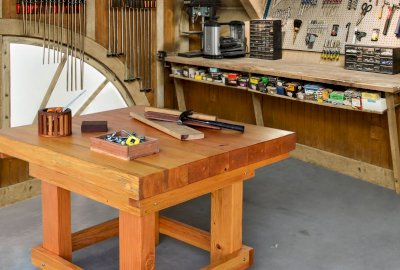 The name Super Heavy Duty Workshop Table says it all! Available in just about any size you need.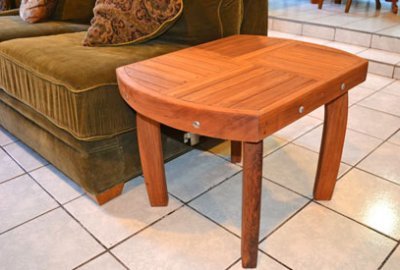 Our Vera's Side Table is a beautiful addition to your porch, balcony or deck.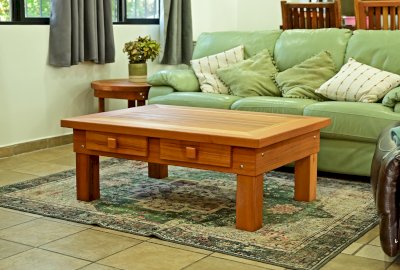 Our Massive coffee tables are built to stand out with their striking size and fine beauty.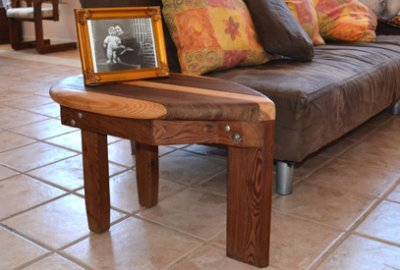 The Surf Side Table is popular among surfers and non-surfers alike. The contrasting natural wood colors and beach going lines create a breezy relaxed getaway at home and beyond...
Showing 1 to 6 of 6 (1 Pages)