Sit back, relax, and enjoy this meditative video of a custom Sun Gazebo with Sliding Doors in California Redwood.
---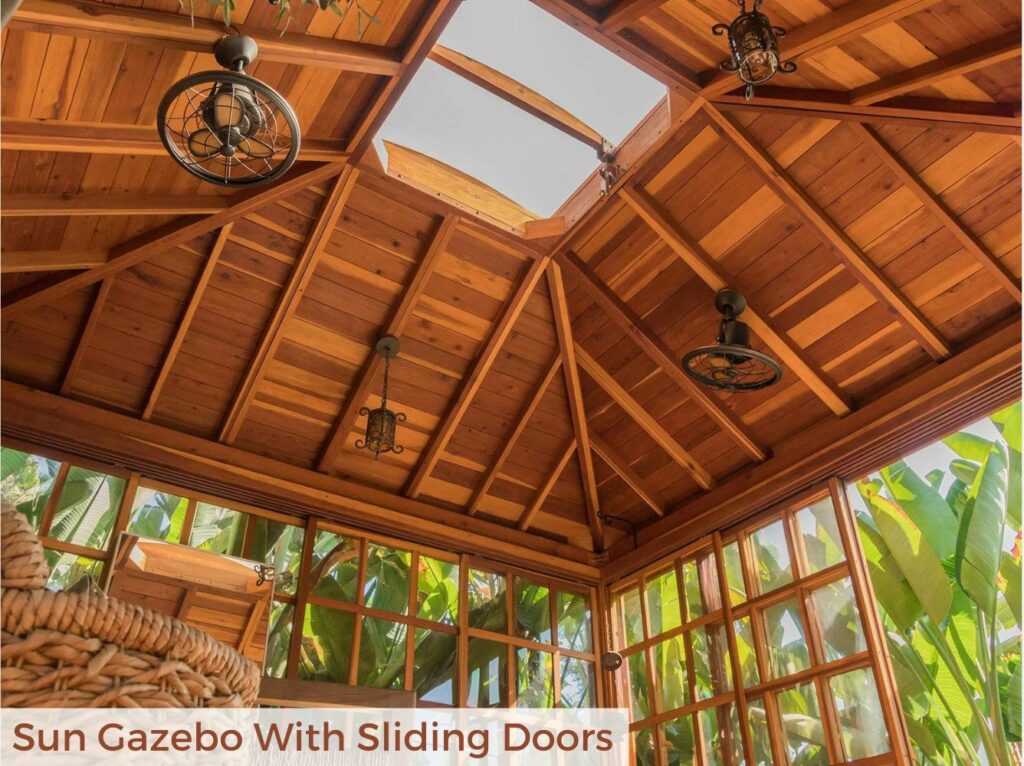 Sun Gazebo with Sliding Doors (Options: 14′ L, 14′ W, California Redwood, 8 ft Wall Height, 4′ x 4′ Skylight, Complete Floor, Transparent Premium Sealant).
The Sun Gazebo's sliding doors allow you to adapt the structure to suit your mood and the needs of the day.
Craving privacy? Ease the sliding doors closed and cue up your favorite tunes or dive in to a creative project.
Hosting an outdoor party and need extra space? Slide the doors open for a shaded gathering spot with seating and room for refreshments.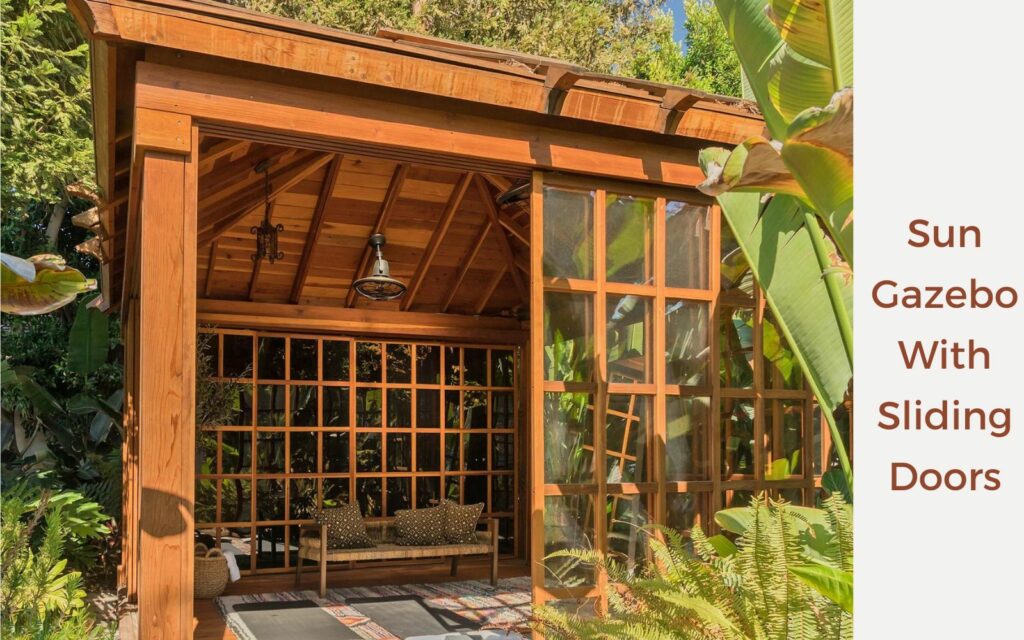 Customize your design with a sun roof, tinted or transparent windowpanes, and sliding doors on one or multiple sides. Many customers add a space heater and are able to enjoy their Sun Gazebo during all but the coldest months.
Ready to create your own backyard oasis? Call (866) 332-2403 to get started. We look forward to making your home improvement dreams come true.
Photos and featured shade structure courtesy of M. Wunderman of Los Angeles, CA. Our warmest thanks!