Explore Our Selection of Specialty Tables Styles, Sizes, and Options
All of our Forever Redwood Specialty Wood Tables are built from 100% restored timber that's built durable, yet poignantly stylish and tasteful. Whether you buy the Redwood Conference Table, Outdoor Table With Built In Grill, or our Wood Surfboard Coffee Table, you're sure to find a unique fit for you and your house. These tables are built by hand, to order, and will last you a lifetime, rain or shine.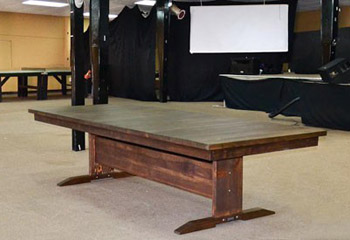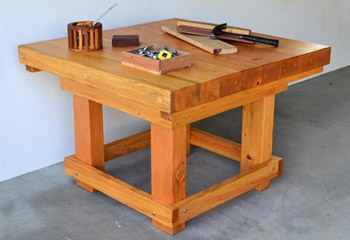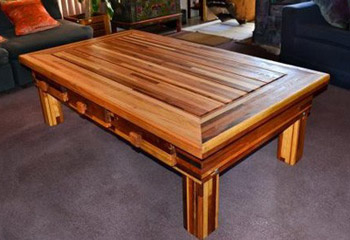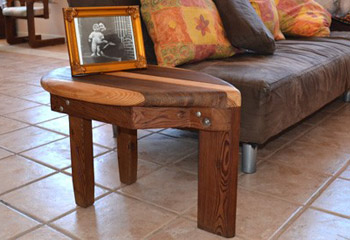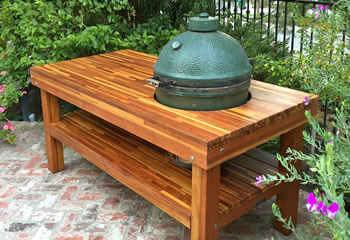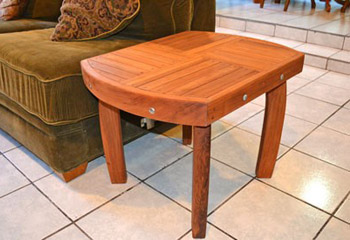 Why Forever Redwood?
Simply select the type of Specialty Wood Table you'd like, and choose the wood type and dimensions to fit your needs.
You can do it right here on the site in the dropdown menus. Then, we'll send you a customized set of plans via e-mail, and we'll get working on building your individual table right away.
Call or write us now to find out more about delivery and pricing options!
We are proud to serve some of the greatest customers in the world
The product is great and you guys seem to work incredibly hard! We've recommended you to everyone who admires it.
Sandy T.
Los Angeles, CA
This table meets my needs exactly. I also appreciate your clearly written warranty.
Phil
Palo Alto, CA
View More Customer Stories