While researching designs for a starter station for the Saticoy Club's championship golf course in Somis, CA, Manager Robert Nagelberg zeroed in on three high-priority requirements:
1. The design had to be elegant and unique so as to integrate with the spectacular setting and caliber of the course.
2. The structure needed 360-degree visibility to support the lookout function of a starter station at the first tee.
3. The construction had to withstand the area's intense Santa Ana winds.
"From the delivery, to logistics, to the team showing up, to assembly…we didn't have a glitch."

Robert Nagelberg, Manager, Saticoy Club Championship Golf Course
Watch the video to learn how a custom Octagonal Sunroom Gazebo from Forever Redwood solved all three of these requirements. You'll also hear why Robert, initially skeptical about the gazebo's ability to withstand high winds, is now a believer.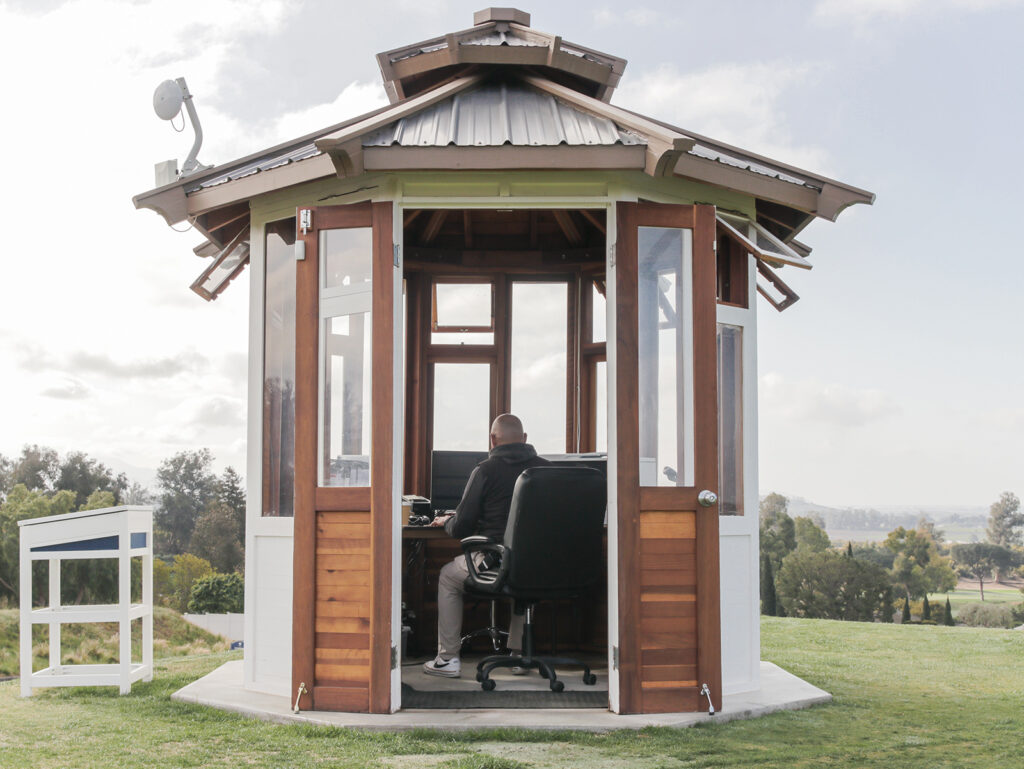 The Saticoy Club's custom Octagonal Sunroom Gazebo offers 360-degree visibility to the support staff of the championship golf course. Photo Courtesy of R. Nagelberg of Somis, CA