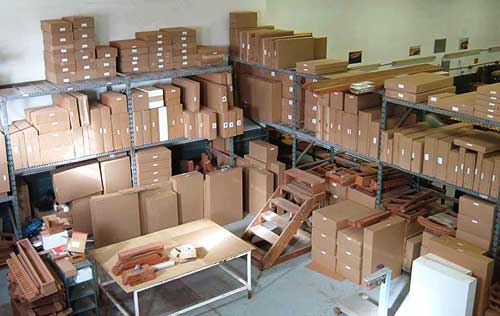 Rush Shipping

(ships in 3 weeks).

Priority

Shipping

(ships in 6 weeks).

Standard

Shipping

(ships in 9 weeks)

Discounted Shipping

(ships in 12 weeks)


Free Shipping in the Continental U.S.

(ships in 15 weeks)

Pre-Order & Save Shipping (3% discount) in the Continental U.S.

ships in 18 weeks
Notes for Orders requiring drawings or approvals:


All Shade Structure orders (Pergolas, Pavilions, Gazebos and Arbors) require drawings to make sure all details are agreed upon prior to building and to give our customers the ability to customize their structures to meet their needs. We also sometimes make custom changes to Swings, Planters, Benches, Tables and other standard production items per customer requests. If your order has a custom detail or is a shade structure, you will receive your first drawings via email within 5 business days of receiving your completed order with a deposit.


We will go back and forth with you as needed to fine tune the design to your liking prior to building it. Once you sign off on your drawings, your timeline for shipping will begin. If you need a Rush Order that will need drawings, it is best you call in your order so that we can organize ourselves to both complete your drawings on an expedited basis and meet your shipping deadline.


We ship usually once every 3 to 4 days as soon as we can completely load a tractor trailer like this: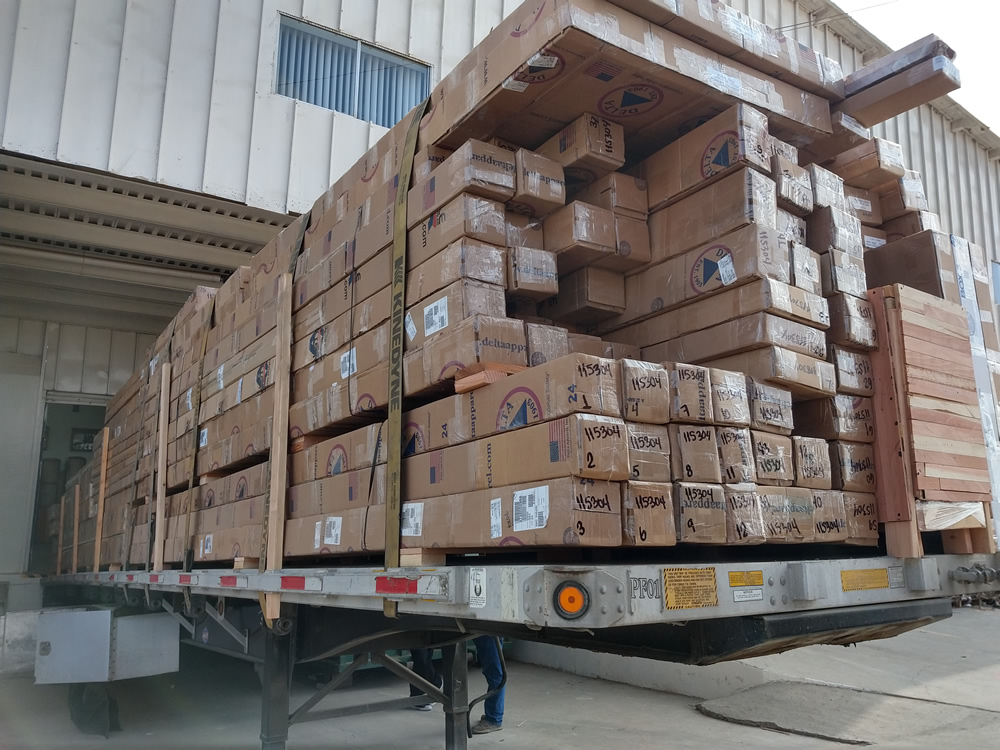 We ship to any country. Orders to Canada and most other countries ship out in 10 weeks.


To see Canadian shipping costs, just add item to cart. For orders outside the U.S. or Canada, just enter your country in the shipping information section at checkout and the cost will be calculated also. For international shipments, the shipping companies handle the customs paperwork and they contact you to arrange delivery once your order clears customs.


Assembly Service Available Nationwide:
All orders over $3,000 in size can choose to have Forever Redwood assemble for you. Just choose White Glove Service in the Shopping Cart or at Checkout. For more information on White Glove, please go to:
WHITE GLOVE COMPLET ASSEMBLY SERVICE
If you have specific questions about shipping or drawings, please feel free to
contact us
.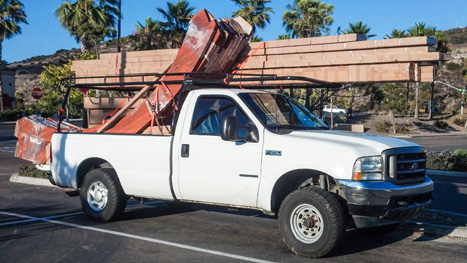 Our trucks loaded and ready to deliver to you!
Forever Redwood uses 100% recycled wood and cardboard in all packaging. We use our shop scraps to build crate panels (see photos below). Please help by reusing or disposing of these items responsibly.


Small items ship via FedEx Ground. Large orders up to 16' in length ship in crates delivered to your driveway by nationwide Common Carriers. Padded boxes inside crate weigh less than 90 lbs for easy handling. Extra large orders are delivered by our own 28' box trucks or by dedicated tractor trailers.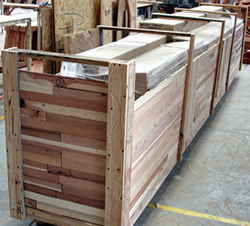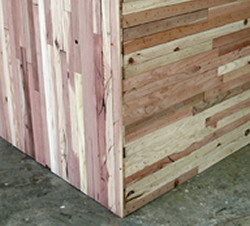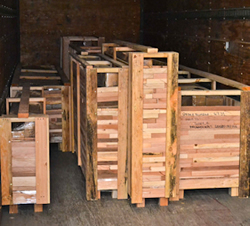 California deliveries have 8.25% Sales Tax added. Most Canadian provinces require GST and/or PST taxes be paid prior to delivery.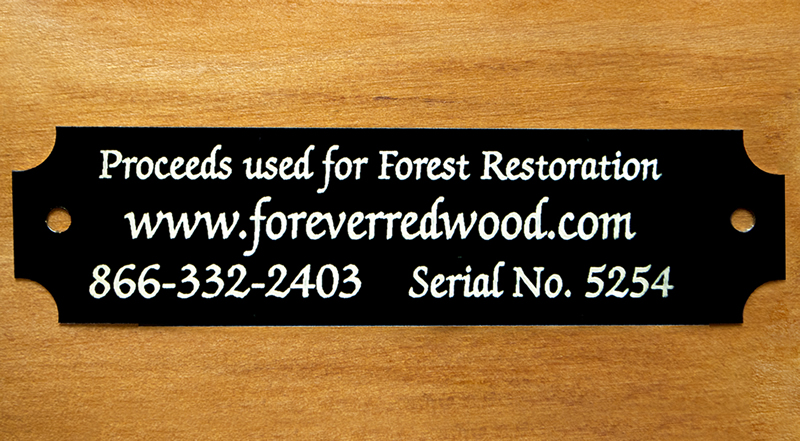 Each order we ship has a small 4 inch wide anonized aluminum plaque afixed. Each plaque has a unique serial number and our contact information so you can always find us 20 years from now! Thank you.
If you are artistically inclined, the crating makes a great canvas too