Explore Our Large Selection of Planters Styles, Sizes, and Options
Our Forever Redwood Bonsai Planters have a traditional Japanese-inspired design, and are overbuilt extra strong to ensure years of use without much wear and tear. Our Tapered Wooden Planters are just as multifaceted, with a thick tapered top, perfect for even the strongest plants with the strongest roots. Both of these planters and handcrafted right here in our woodshop, and made exclusively from the world's finest timber.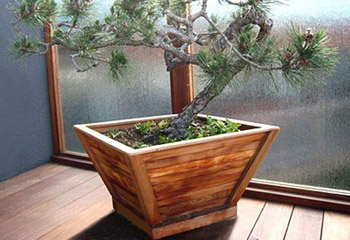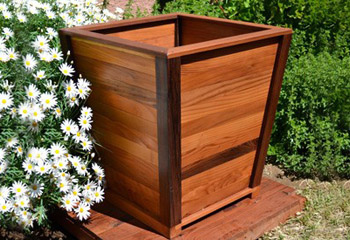 Why Forever Redwood?
Your new Tapered Wooden Planter, regardless of what style and custom options you use, is guaranteed to last for decades, even outdoors.
We can ship them to you anywhere in the United States (except Hawaii, Alaska, and US Territories).
No assembly is required, and we will get going on building yours ASAP as soon as your order is processed. Please contact us here, or reach out by phone, if you'd like to learn more.
We are proud to serve some of the greatest customers in the world
Raul,
The planter is perfect, and my bonsai pine is thriving in its new home. I could not be more pleased, and what's more, you are very nice to work with and very helpful.
If I can reciprocate in any way just let me know.
Thanks again.
Peggy
Santa Barbara, CA
View More Customer Stories
There are no products to list in this category.