Explore Our Large Selection of Planters Styles, Sizes, and Options
There are two main styles to choose from, each with their own look and appeal. The Carmel Box Planter is made for small gardens, entranceways, or decorating the patio with beautiful flowers, held in a beautiful box. The Windows Box Planter is made for hanging your flowers outside, with a smooth look, and tough build that should blend well with your home's exterior. Click on either of these planters to see our custom options, and process your order in just a few clicks.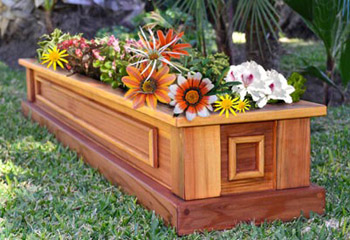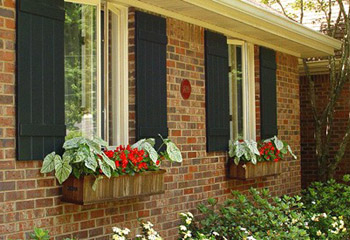 Why Forever Redwood?
Our versatile, handmade planters are naturally decay and weather resistant, and guaranteed to last you for decades, no matter where you live.
We offer delivery to anywhere in the US (Continental), and offer warrantees of up to 30 years. Some assembly may be required, so check the product description to make sure.
Give us a call, or reach out to us here via our website to find out more info.
We are proud to serve some of the greatest customers in the world
After all of those phone calls I made (and you were probably thinking that if you got one more call from me …), I have to tell you that your planter boxes have absolutely made my pergola!!! We love them!
Thanks.
Monica
Pasadena, CA
View More Customer Stories
There are no products to list in this category.