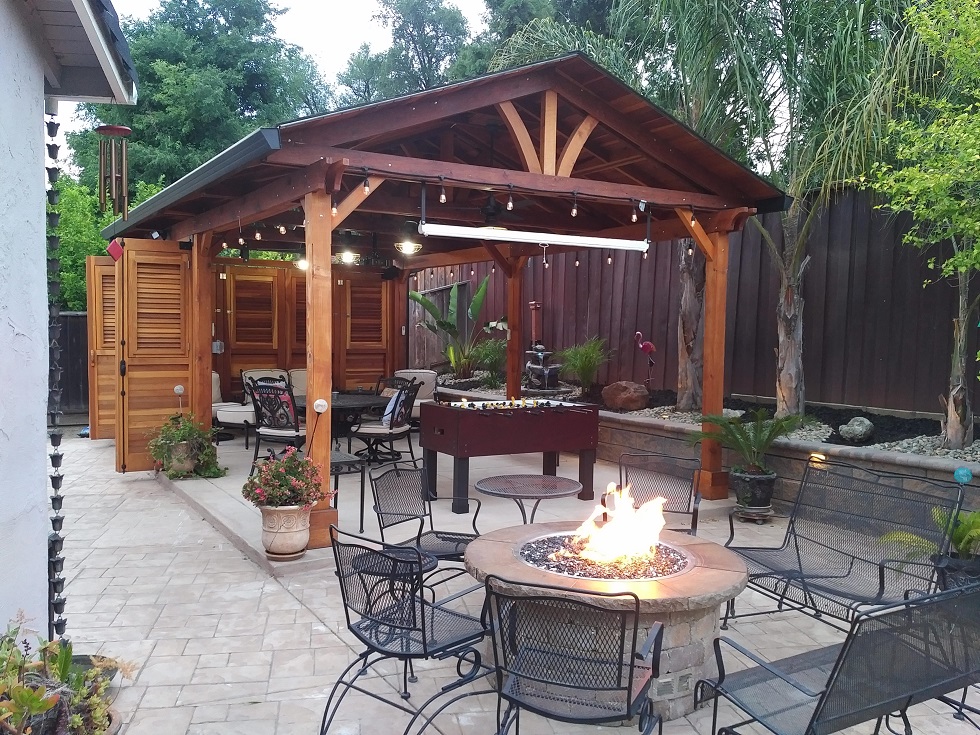 When Jose Gil began googling for an outdoor shade structure, he had a pergola in mind. He wanted a way to better utilize the space behind his home in San Jose, California, while also providing protection from the wind. The Gil home serves as headquarters for family get-togethers, and it was important to have extra space for the kids and grandkids, a place for children and grown-ups alike to play. Moreover, the family had an important occasion coming up: "My son was getting married last year and we wanted to have something special for the pre-party," Jose explains.
He found Forever Redwood through one of our distributors, and soon changed his mind about the pergola, opting to customize a Del Norte Outdoor Kitchen Pavilion instead. (The difference between a pergola and pavilion is simply that a pavilion has a fully covered roof. To learn more, see our free e-book: Everything You Wanted to Know about Pergolas and Pavilions: the Complete Guide to Buying the Shade Structure of Your Dreams.)
Unfortunately, Jose was not aware of our installation service, and didn't request this at the time of his order. (We usually require 4-6 weeks for advance scheduling.) However, he got some help from a local contractor soon after the delivery arrived. They had it up in no time.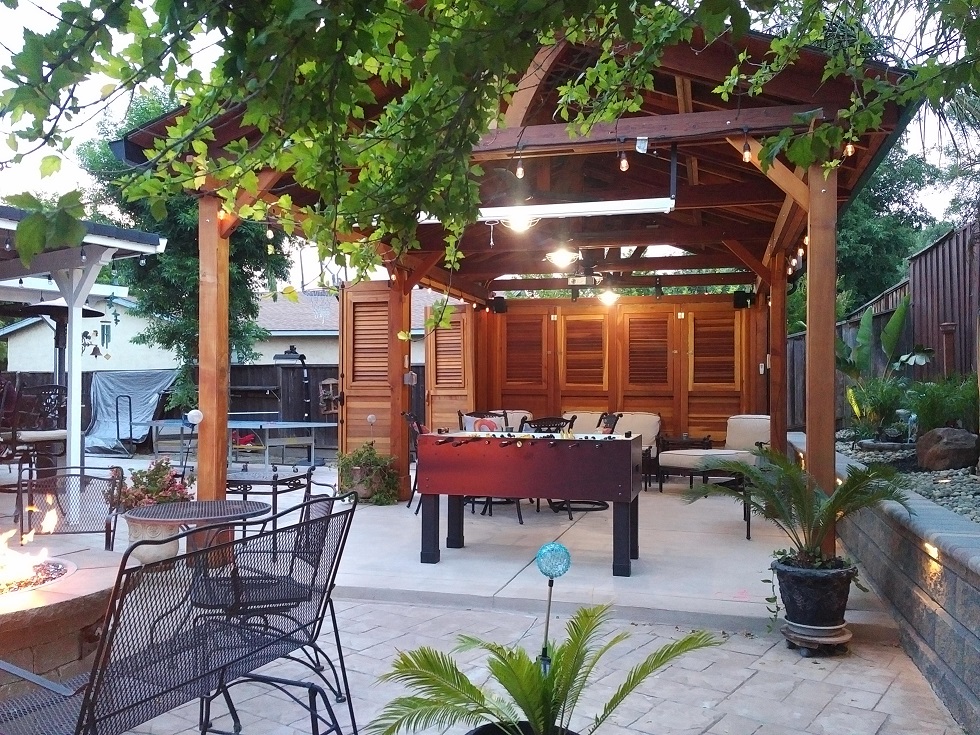 Later, the Gils added doors with windows, louvers for extra privacy, a few couches, a table, ample seating, and four wooden fans hanging from the ceiling. The pavilion sizing, doors, and electrical wiring were all custom work. But he wasn't done yet. Jose also asked us for custom wooden covers to make the wires disappear, a storage bench and even a wooden swing! This may become the star of the whole ensemble. By ordering these items from us, everything looks like part of the structure: an integrated whole. Also, Jose gave us some valuable feedback about how we can improve our packaging, which we always appreciate.
The entertainment side of the space has also grown. So far they've added a foosball table, a ping-pong table, an outdoor kitchen, a water fountain, a hanging projector (and its respective screen) and even, yes, a pink flamingo. No wonder his family—which comprises no less than two sons and two daughters, four granddaughters and one grandson—is always over. Word has gotten around to the community, too: "Now I'm getting friends of their friends asking me if I want to rent it for their parties," he informs us, laughing.
But then he brings it back to the basics: the quality of the woodwork. "I loved the finished look, the work Forever Redwood does with the wood. Oh my God, every single piece is finished beautifully, with rounded corners, all the drill holes are tapped and clean. I mean, it's done very well. In fact I'm a very big fan."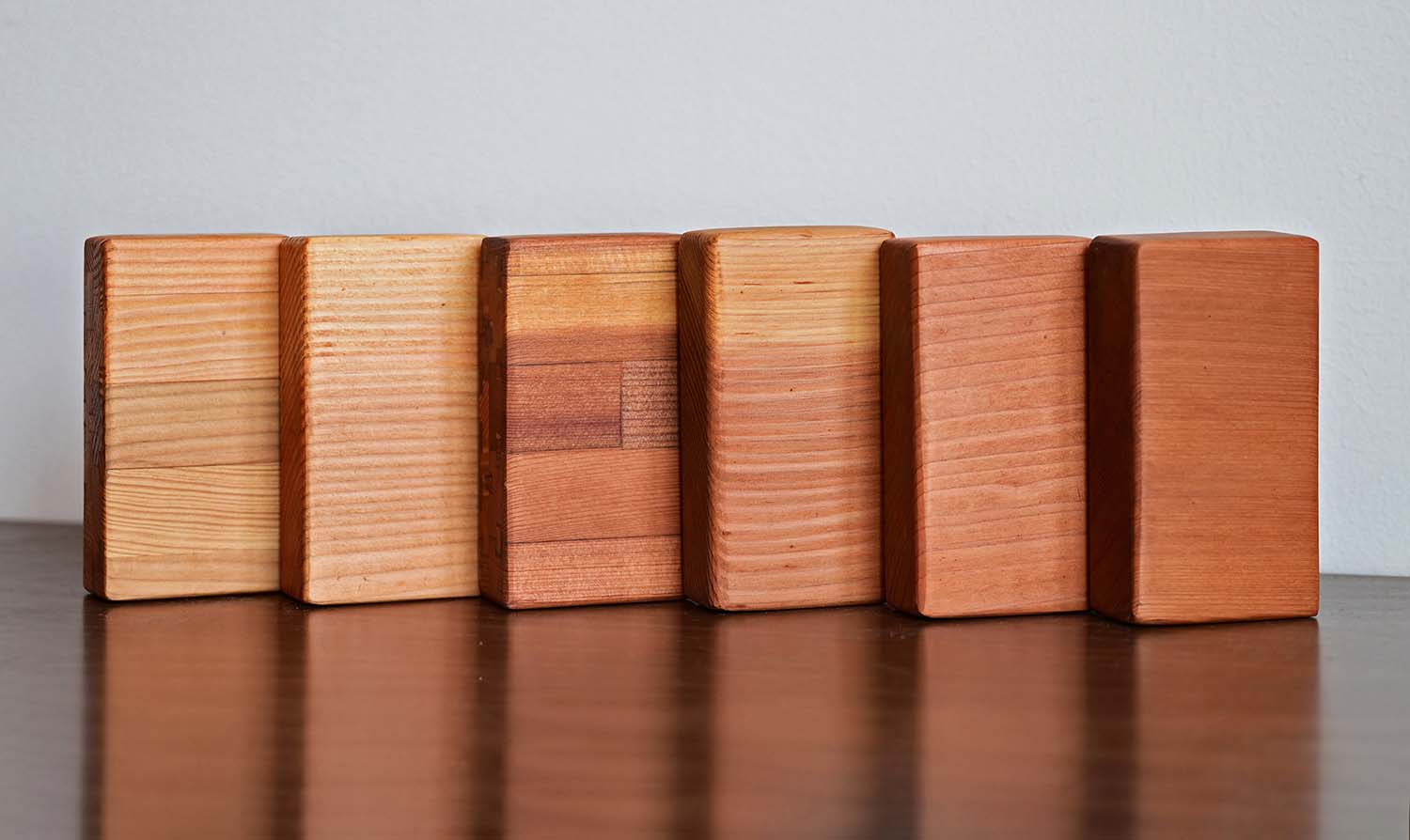 [Learn more about Forever Redwood's five exquisite wood grades. See how it looks.]
Jose might be on his way to becoming a wood fanatic like us. So much, in fact, that "I've been helping a little bit by having some of your future customers come over and take a look when they're trying to make a decision and they would like to actually see one. I open the doors, let them in and let them take a look at it, and they were all really impressed."
When we thanked him for his help, he replied laughing, "Well, that way I get to brag about it." And who can argue with that?