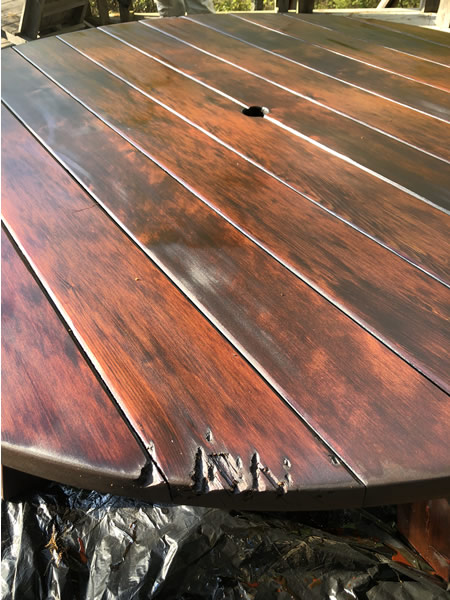 After a few years in the weather and after a bear attack, this table needed a bit of tlc.
Customer asked that Forever Redwood come out and refinish the table. Below are some photos before working, after sanding and after resealing. Yes, the bear clawing stayed by special request!
Customer requested that the bear clawing on the edge of the table be kept.
Courtesy of Mr. Michael D. of Lyndhurst, VA.