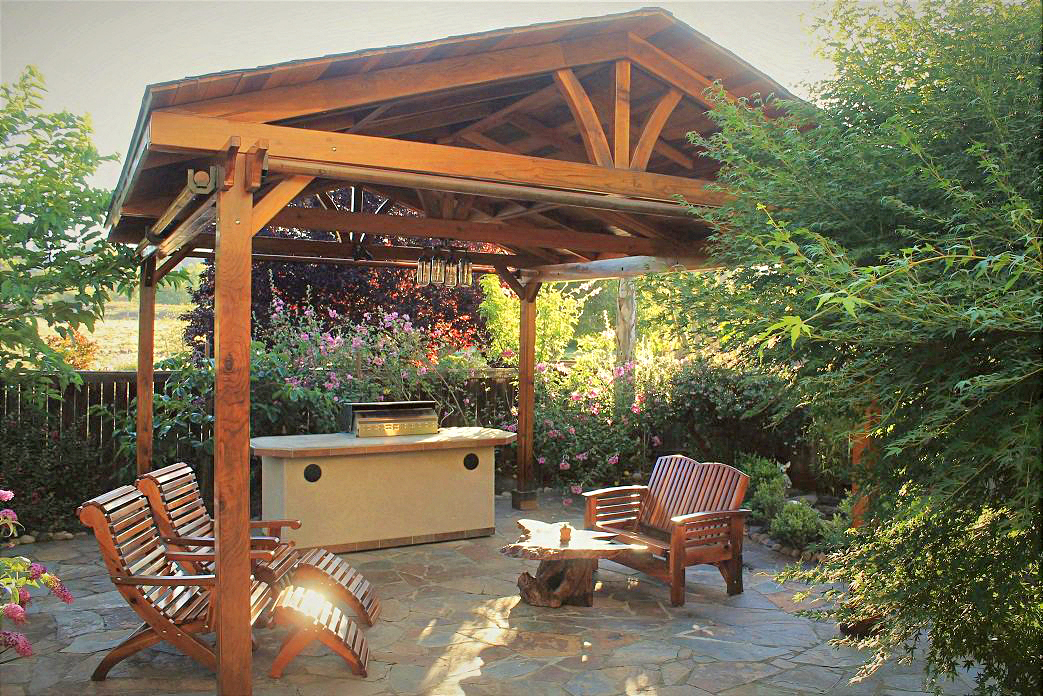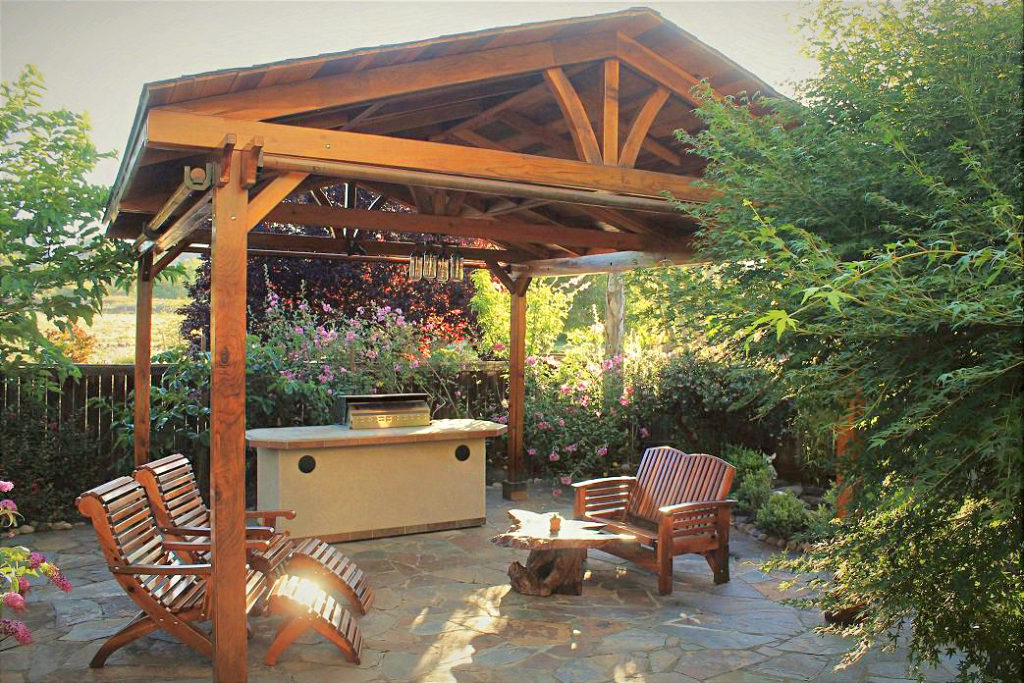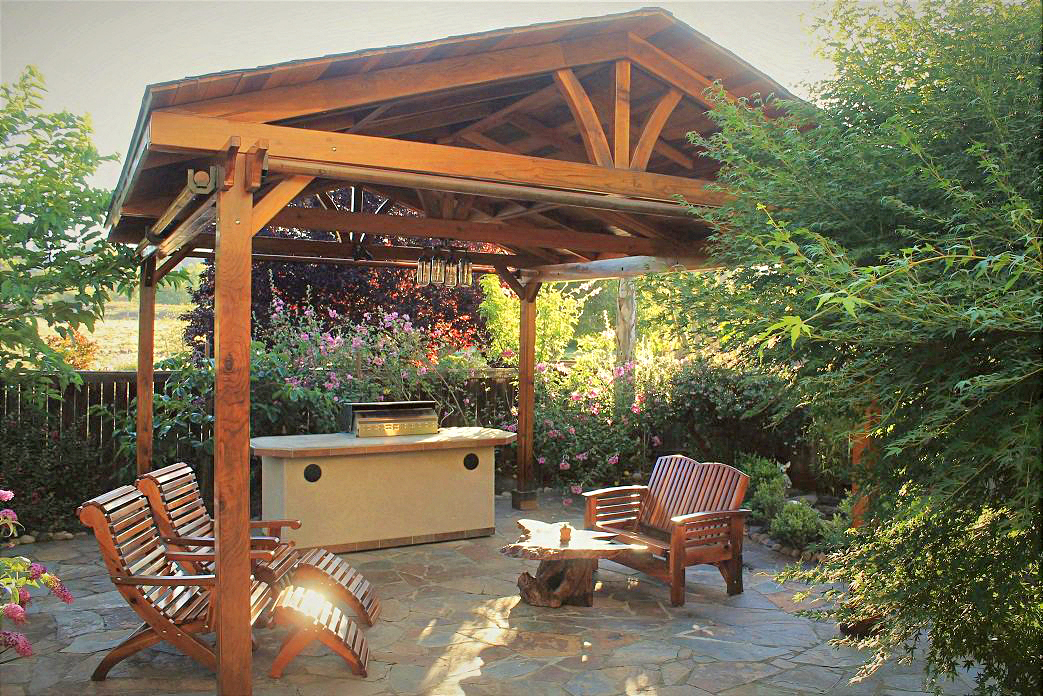 Dan Leetz and his wife live with their three loving kids and a grandson in Petaluma, Sonoma County, California. Petaluma is a beautiful place, in a beautiful state, but there was a problem:
The intense sun and relentless wind were interfering with the Leetz's enjoyment of the outdoor space in their home.

"We have a lot of kids in the house," reported Dan, and he related that when he got to thinking about how better use the space to relieve pressure in the house, the idea of adding a pavilion came to mind. He imagined it as a place to attract family fun, cookouts, quality time, and beautiful moments guaranteed to create invaluable memories.
At first he searched for an enterprise that would use reclaimed wood or was giving back to the environment. "I was looking for a company that was responsible in regards to the product they use, that was giving back. The restoration forestry played a big part." He wasn't especifically looking for Redwood as a material, but when he found our website he was impressed with the amount of information provided and the detailed description of what can be expected of the product. He also learned how durable and resilient our premium California Redwood can be. "I'm really happy that we went with Redwood now," Dan says.
Another benefit of working with Forever Redwood: "We were able to order the size that fitted our backyard perfectly. You guys were very flexible with regards to what size it could be. So that was a nice feature." Our company did the installation for them and the Leetz family was so satisfied with the service and the product that they ordered a love seat and some easy chairs to add to the space. "I'm really happy with you guys."
But we weren't the only ones contributing. "Our oldest son is an electrician and he was able to bring power to the pavilion so that we could have a light and then also we added a light to the barbecue." A team effort revived their backyard and brought the pavilion to life.
"Honestly it feels like we have another room to our house. Our favorite thing is that it provides that extra usable space for us. It allows us to be outside and yet feel like we're in another room."
They're not the only ones enjoying the new addition to the yard, as it occasionally provides a party setting: "We just had a very big party, like 50 people. For the most part it all plays outdoor and largely into the pavilion. So, that was a huge benefit. It was a pretty hot day and the pavilion helped to cut down on the direct sun."
Nowadays, they have a barbecue underneath the pavilion, too. "It changed from something that we never used into a space in our house that we use now all the time. We are very happy with it."