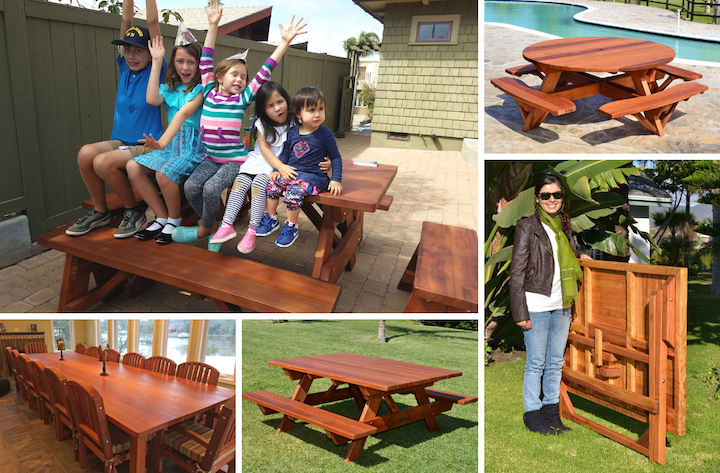 This past holiday weekend saw friends and family join together all over the country. We were reminded of the central role tables play in our lives — inviting us to gather, break bread, converse, and connect.
With this in mind, we put together a handy checklist for choosing a picnic, dining, folding, children's, or custom table. Important considerations are noted, such as:
Will your table be indoors or outdoors? Is a shade umbrella needed? Will the table remain in place or is mobility important? How about wood grade — do you envision investing in a material that will last a decade, or something even more durable that will last three or more decades?
You'll also learn about ordering, delivery, and installation.

You're also invited to view a brief video with Founder Raul Hernandez where he discusses the qualities that make our handcrafted tables so special — splinter-free wood, remarkable durability, and beautiful California Redwood. Enjoy!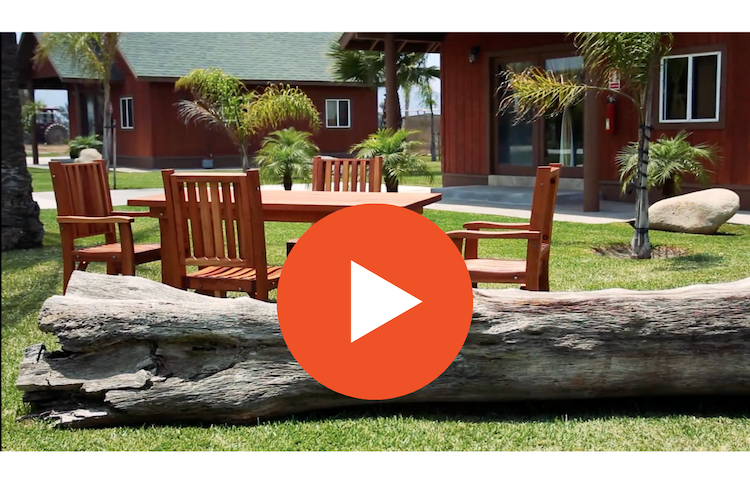 Ready to start the journey to your perfect table? Give us a call at (866) 332-2403 , email [email protected] or chat us on our website.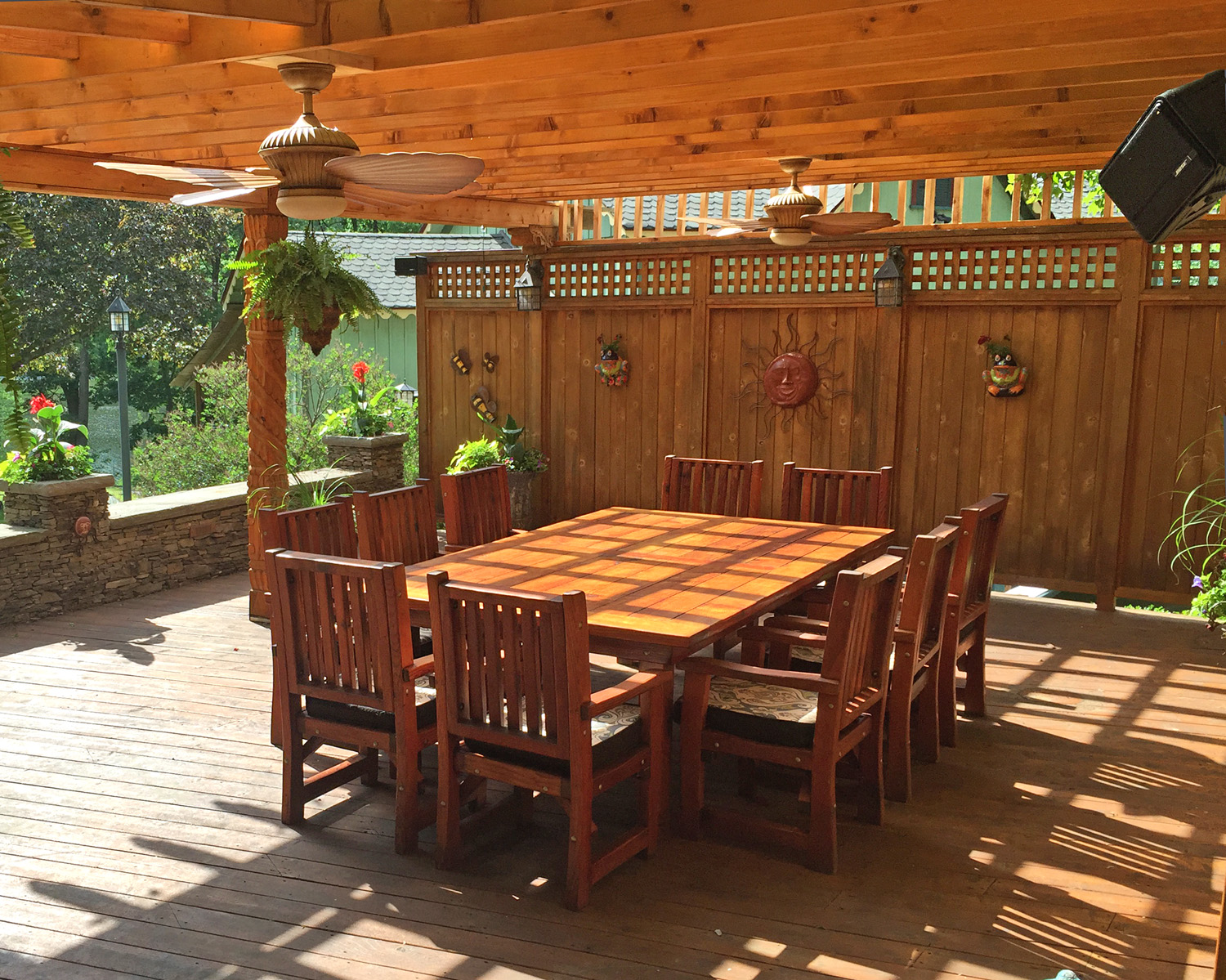 With bold, sturdy edges and intricate craftsmanship, the San Francisco Redwood Patio Table is both elegant enough for the living room and durable enough for the patio.
Photo Courtesy of A. Horvath.
Header image photos courtesy of Karen P. of California (top left), C. Hansen (lower left).