The Garage Arbor Kits
Your garage is an integral part of your house and our Garage Arbor kits are the perfect compliment to adorn it. Make a simple addition into a lasting piece of your home's aesthetics and greet yourself each day with this beautiful, custom-made wood Garage Arbor kit, shipped right to your door in just a few days. Our stunning hand-crafted woodwork is durable and guaranteed to last a lifetime as a beautiful addition to your garage.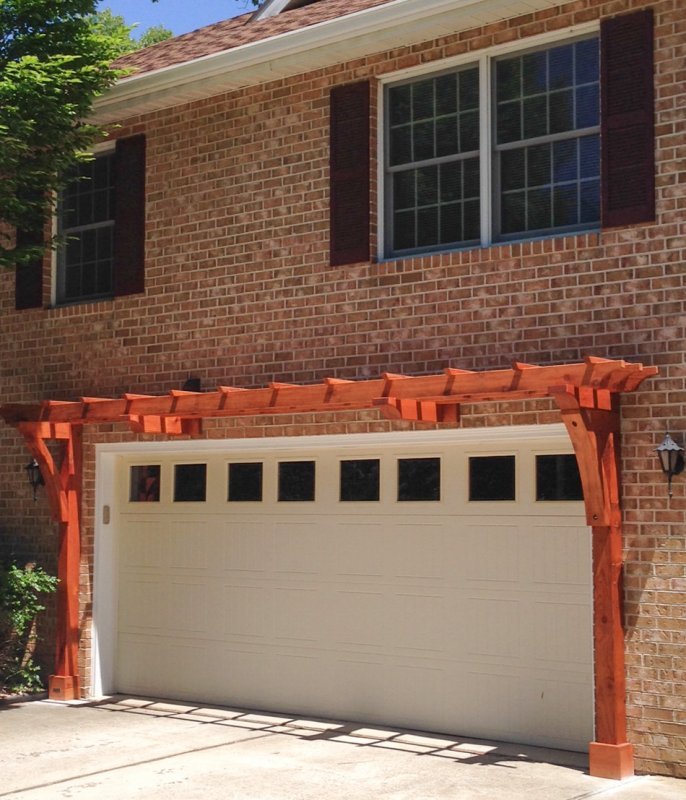 Custom Garage Arbor Kits (Options: 20' x 24", Mature Redwood, 9 ft Posts by Custom Request, Transparent Premium Sealant). Photo Courtesy of Josef Messmer of Fayetteville, Pennsylvania.
Sign In
New Customer
New to Forever Redwood? Create an account to get started today.
Create My Account