Explore Our Selection of Bedroom Furniture Styles, Sizes, and Options
Finding furniture that is both aesthetically warm and structurally durable is critical when you make an investment in furnishing your kids' bedrooms. Our Redwood Bedroom Furniture will pass every test your children will throw at it for decades, long after they've grown up. We make all of our furniture with one-of-a-kind high quality restoration forestry timber. Each piece is made to order, and contains no glues or cheap plastics. It's just thick, well finished timber, and stainless steel bolts.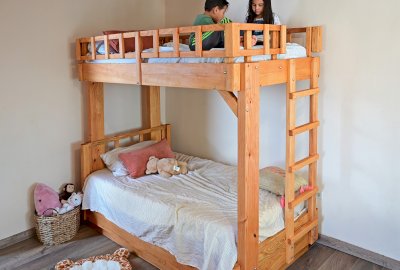 Choose a top bunk size then add any size bed equal to it or larger below (Twin, Double, Queen or King).  Easy to customize with added drawers, ladders and special stains to match any decor.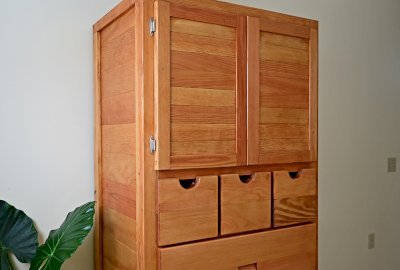 Norma's dressers are an elegant, practical and beautiful addition to any bedroom. Completely customizable to suit your home.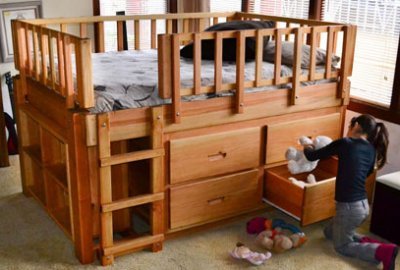 Marissa wanted a fun bed. She also wanted a lot of space to store her stuff. Busy teenager that she is...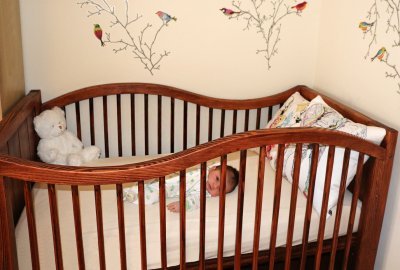 Handcrafted transitional crib co-designed by new-mom Charity Tooze. The customizable crib features infinity curves and extra storage. This unique artisan crafted bed is made from sustainably harvested Douglas Fir or Redwood.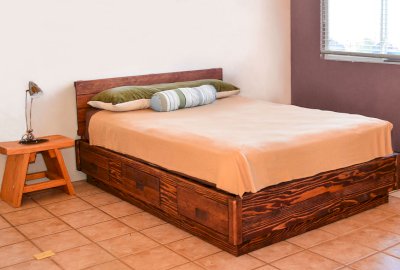 Need a bed with a ton of storage space and made of beautiful wood? OK, here you go - The Chest Bed!
Mr. Mathieu asked for a bed using wide boards of fantastic quality wood with simple lines to focus attention on the wood. Our kind of guy! Hope you agree.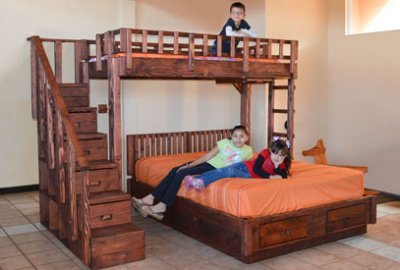 The Stairway Bunk Beds were designed for lots of people with lots of stuff. Tons of storage drawers and can be made in any mattress size combination you want!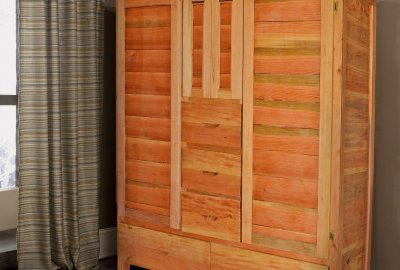 Jessie's dressers are a practical and beautiful addition to any bedroom. They are customizable to suit your needs.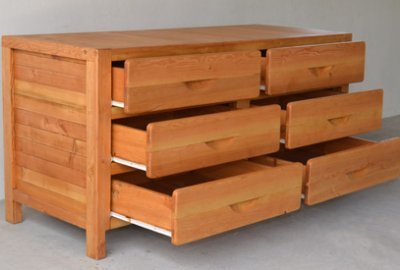 Santi's dresser boasts of large drawers combined with uncomplicated lines and hefty wood construction. Available in 3 sizes with up to 9 drawers.
Showing 1 to 10 of 10 (1 Pages)