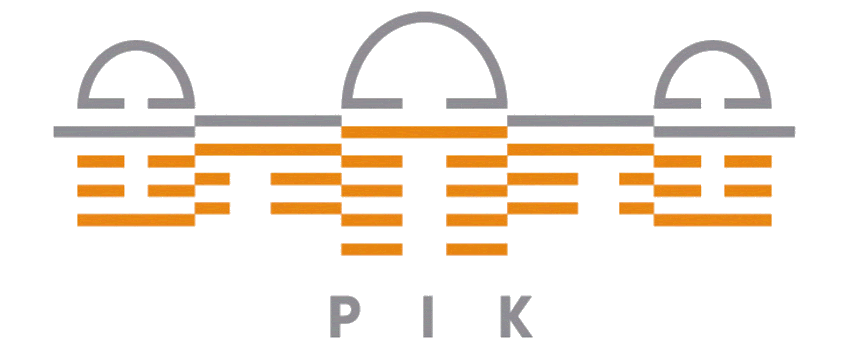 January 27, 2020
Buildings can become a global CO2 sink if made out of wood instead of cement and steel
By: Galina Churkina, Alan Organschi, Christopher P. O. Reyer, Andrew Ruff, Kira Vinke, Zhu Liu, Barbara K. Reck, T. E. Graedel, Hans Joachim Schellnhuber (2020): Buildings as a global carbon sink. Nature Sustainability [DOI:10.1038/s41893-019-0462-4]
Original Article: PIK - Postdam Institute For Climate Impact Research: "Buildings can become a global CO2 sink if made out of wood instead of cement and steel"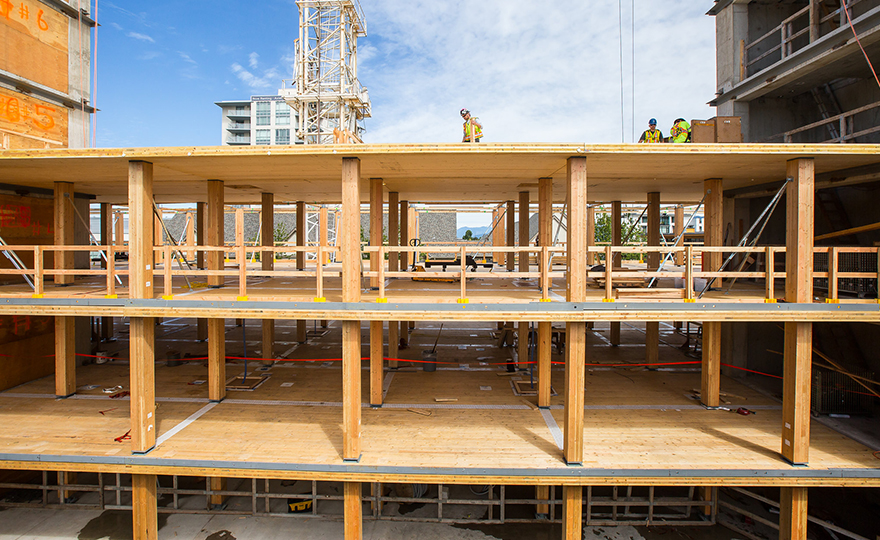 A material revolution replacing cement and steel in urban construction by wood can have double benefits for climate stabilization, a new study shows. First, it can avoid greenhouse gas emissions from cement and steel production. Second, it can turn buildings into a carbon sink as they store the CO2 taken up from the air by trees that are harvested and used as engineered timber. However while the required amount of timber harvest is available in theory, such an upscaling would clearly need most careful, sustainable forest management and governance, the international team of authors stresses.
"Urbanization and population growth will create a vast demand for the construction of new housing and commercial buildings – hence the production of cement and steel will remain a major source of greenhouse gas emissions unless appropriately addressed," says the study's lead-author Galina Churkina who is affiliated to both the Yale School of Forestry and Environmental Studies in the US and the Potsdam Institute for Climate Impact Research in Germany (PIK). "Yet, this risk for the global climate system could be transformed into a powerful means to mitigate climate change by substantially increasing the use of engineered timber for construction worldwide. Our analysis reveals, that this potential can be realized under two conditions. First, the harvested forests are sustainably managed. Second, wood from demolished timber buildings is preserved on land in various forms."
---
MOTHER EARTH NEWS - RAUL'S BLOG
Dear Friends:
In the spring of 2016, our CEO and Founder Raul D. Hernandez made his debut as a guest blogger on Mother Earth News with an in-depth look a critical piece being missed in debates over how to solve global warming. In the summer of 2016, he followed it up with a second article addressing points raised by others to the first piece.
Drawing on over two decades of experience as a conservationist and hands-on restoration forestry, Raul sheds light on the role of Old-growth forests in global cooling, and how the emerging carbon credit market could be used to protect working forests worldwide while keeping billions of tons of CO2 out of the air.
Read the full articles at MotherEarthNews.com
PS. Read the letter we send to our contacts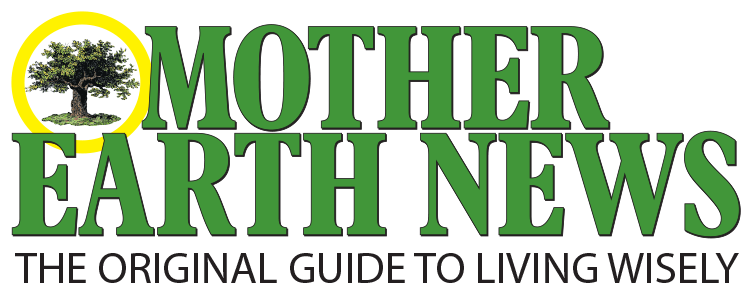 ARTICLES
---

February 11, 2015
The Lumber Man In Charge of Climate Policy
Bay Area billionaire Robert Fisher profits by logging California's North Coast forests, even as Governor Jerry Brown has tapped him to help implement the state's anti-global warming agenda.
By: Will Parrish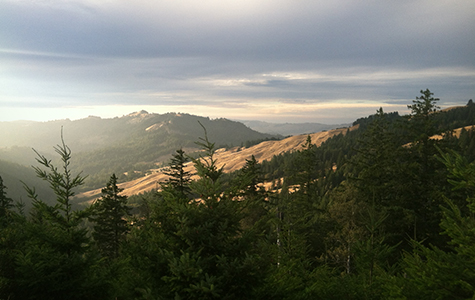 The world's largest remaining contiguous stand of old-growth redwood forest resides in Humboldt Redwoods State Park in Northern California. On the park's northwestern flank, six people gathered last May to oppose a logging venture on adjacent private property. For four days, the activists shadowed the loggers and their supervising forester, as well as three Humboldt County sheriff's deputies who were keeping a watchful eye on the forest defenders in case they edged over the park boundary.
The activists sought to obstruct the logging operation. But initially, the Humboldt Redwood Company (HRC) loggers ignored them, toppling Douglas firs and madrone within thirty feet of where the protesters stood. The supervising forester dispassionately informed them that if any of them died, it would be ruled a suicide. Soon after, a tree crashed against the dead top of a smaller one, sending an errant wood chunk sailing perilously close to an activist's head.
---

November 23, 1997
"A FOREST TO CONSERVE AND HARVEST"
By: Richard Willson
Examples of poor forestry practices in the Redwoods: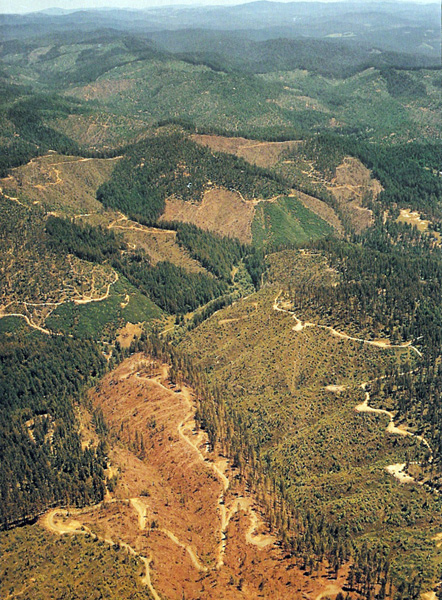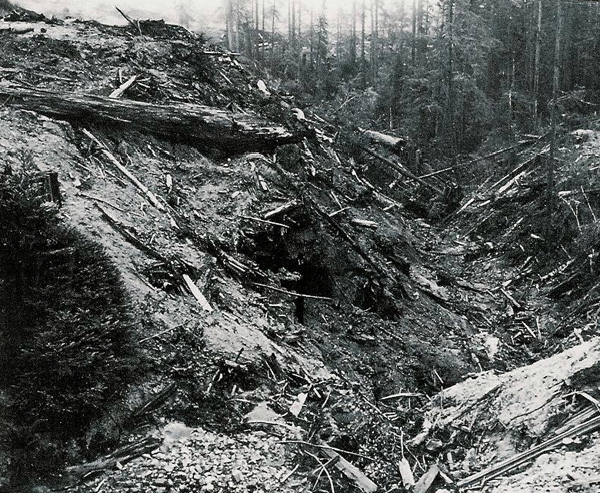 In 1890, John Muir almost single-handedly convinced Congress to pass legislation creating Yosemite National Park. Two years later he co-founded the Sierra Club. Then in 1897 - exactly 100 years ago - he wrote an article for Atlantic Monthly titled "The American Forests." Our greatest preservationist wrote, "The state woodlands should not be allowed to lie idle, but should be made to produce as much timber as possible without spoiling them." Muir claimed that a wisely managed harvest of mature trees would keep the forests "a never failing fountain of wealth and beauty."
---
FOREVER REDWOOD IS WORKING WITH NEW ISLAND CAPITAL OF SAN FRANCISCO
As part of our mission to restore forestlands, Forever Redwood is working with New Island Capital of San Francisco to purchase Redwood and Douglas-fir logs from their Restoration Forestry work on lands near Garberville, CA.
New Island Capital manages over 20,000 acres in and around Humboldt County. The land manager for New Island Capital is forester Tim Metz. Tim has a long history of practical conservation, excellent forestry practices and forest activism going back decades including working on the fight over the Headwaters Forest in the early 90's. Tim shares our passion for restoring the species composition, standing tree volume and all the other nerdy statistics that go into bringing back the majesty of mature and ancient forestlands.
Forever Redwood is happy to join with New Island Capital to further promote and finance good forestry in the Redwoods and hopefully beyond. Each furniture purchase helps finance this work that is desperately needed worldwide as a counter to global warming.
---
Redwood parks close road to deter burl poachers
6:25 pm, Wednesday, March 5, 2014
Associated Press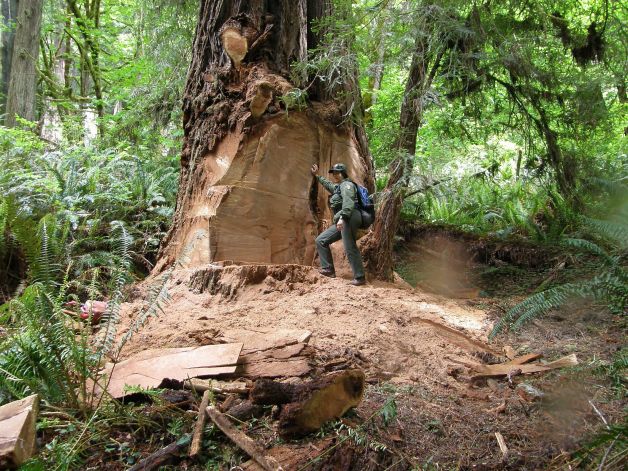 Authorities say unemployment and drug addiction have spurred an increase in the destructive practice of cutting off the knobby growths at the base of ancient redwood trees to make decorative pieces like lacey-grained coffee tables and wall clocks.
The practice - known as burl poaching - has become so prevalent along the Northern California coast that Redwood National and State Parks on Saturday started closing the popular Newton B. Drury Scenic Parkway at night to deter thieves.
---
The Economic Aspect of Ecoforestry
A Prescription That Makes Environmental Protection and Maximum Perpetual Revenue Flow Compatible
by: Hans Bukhardt
This article first appeared in the International Journal of Ecoforestry in the spring of 1996. It is excerpted and reprinted on our website with permission from the author, Mr. Hans Burkhardt, Ph.D. While he was alive, Mr. Burkhardt was closely affiliated with OGA and his research is a guiding principle of OGA's field work. You can see the publication in this Link
Raul D. Hernandez - ForeverRedwood CEO.
---
It is clear that our society must change from a suicidal to a sustainable mode of action. In this regard, I would like to consider here only our relationship to the native forest resource, and will neglect other important areas where urgent change is also needed, such as population reduction, over conswnption, and fossil fuel use.
Even though inunediate change in all of these areas would be very desirable, I believe that gradual adaptation towards a sustainable lifestyle is preferable to revolution. We also need to admnit the unpleasant fact that corporate control of our lives, of politics, the press, and even of the courts is so strong that the possibility for even gradual positive change is uncertain as long as people do not realize that it is absolutely necessary to involve themselves in public life and thereby resurrect a living democracy.
---