Explore Our Selection of Bridges & Wishing Wells Styles, Sizes, and Options
The Forever Foot Bridge is meant for traversing small bodies of water, like streams or the narrow part of a pool extension. They're made to handle lots of action, and won't wilt, bend, or mold due to water exposure. Our Wishing Wells make the perfect cover for exposed pipes, or a great decorative addition to your yard, especially for the kids. Both of these fantastic handcrafted redwood products are mad to order, and have no plastics, glues, or synthetics in any part of them.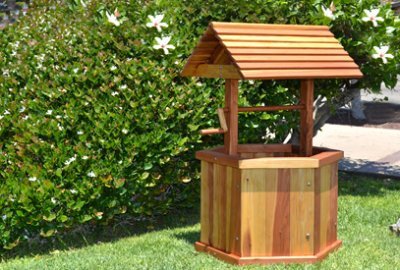 Create a fairy tale in your own yard. Designed to last as long as your dreams, it's a perfect cover for unsightly pipes, tree stumps or fill with flowers to add a colorful accent.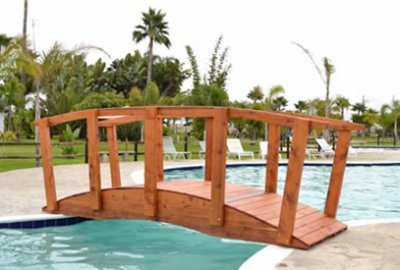 Bridge any gap. The Forever Foot Bridge is a handsome long lasting addition to your landscape.
Showing 1 to 2 of 2 (1 Pages)