Forever Redwood Mission Statement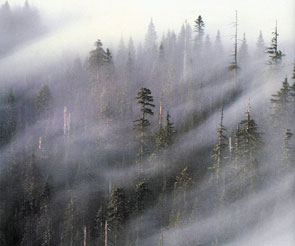 Forever Redwood's Mission is to grow and protect Redwood Forests by utilizing the proceeds from product sales to fund restoration efforts.
The on-going disappearance of mature forest habitat is accelerating. This is the root cause of the global decline of wildlife, biological diversity and climatic stability. Restoration forestry reverses these declines by recreating mature old-growth habitats. Only vast forests full of large trees can cool the earth again by retaining enormous amounts of carbon in perpetuity. Forests can be restored back to Old-Growth Again. We are doing it.
FR was founded to restore and manage forestland in a way that truly allows the forest to flourish over time while yielding a conservative amount of high quality timber to fund the restoration.
The key to a vital and vibrant Forest Restoration effort is to harvest very limited amounts of lumber and produce quality crafted premium products from the lumber. These products fund the forest's very existence and its restoration. Having the forest contribute economically to the human society around it lessens the daily pressure to replace the natural forest with tree farms, encroaching suburbs or ranches. The Forever Redwood furniture line funds FR restoration work completely. Since our inception in 1995, our work has been "From the Forest, For the Forest".
By significantly limiting the amount of wood harvested in all time periods into the future and adhering to many other restoration standards, any forest in the world can yield wood for human use while adding volume decade by decade as it recreates mature and old-growth trees again.
Click here to learn more about Forever Redwood forestry work.