Explore Our Large Selection of Gardening Accesories Styles, Sizes, and Options
Choose between Eli's Redwood Potting Bench, Wooden Water Trays, and our specialty Trellises For Planters. Each individual set of Wood Gardening Accessories is made to order, and each can be modified to fit size requirements, with lots of style add-ons to personalize as well. At Forever Redwood, we build all of our products by hand, and use only the best timber and stainless steel to do so.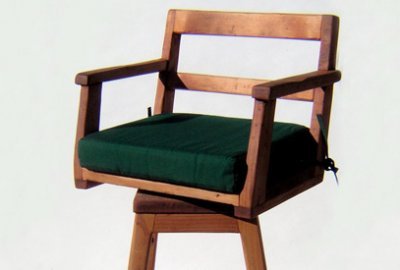 Our handcrafted comfortable cushions are also available for our Captains and Cocktail Stools.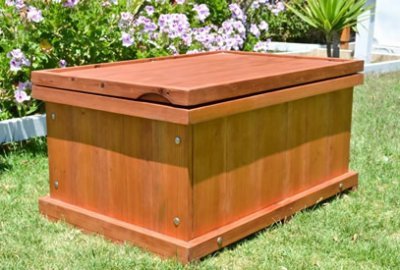 A convenient way to add storage space, the Traditional Storage Bench stores toys, pool accessories or just about anything you want to get out of the weather.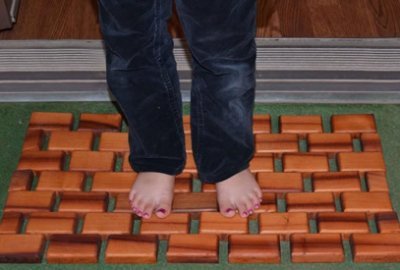 Let the beautiful warmth of natural wood serve as an elegant welcome mat, mini-decking, or even a shower mat.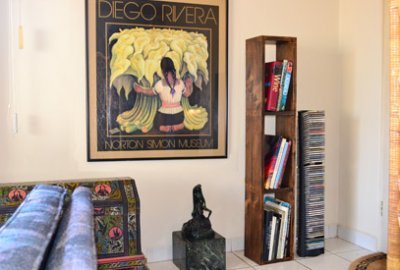 Our one of-a-kind bookshelves are as special and beautiful as the items they will hold; from ABCs to Shakespeare to photos and CDs you love.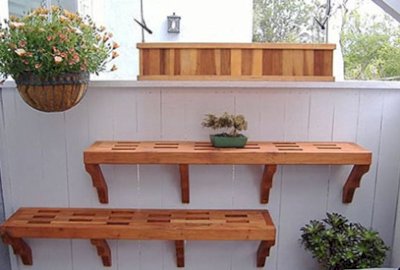 Add the warmth of natural wood anywhere with these beautiful shelves, specially designed to hold plants and be outdoors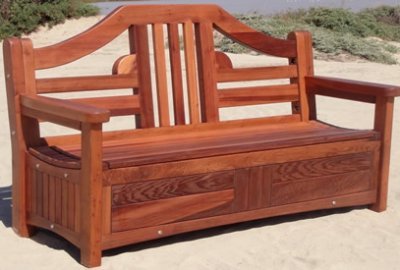 Alan's Redwood Storage Bench is combination of lovely design lines and functionality. Named for the customer who designed, it is available in just about any size you need.
Showing 21 to 27 of 27 (2 Pages)