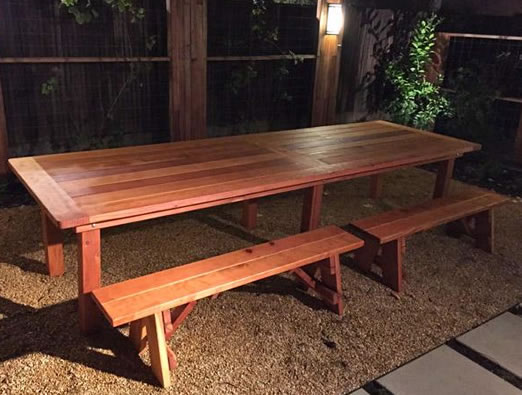 Side Benches
(Choice of several bench styles can be selected in Advanced Options)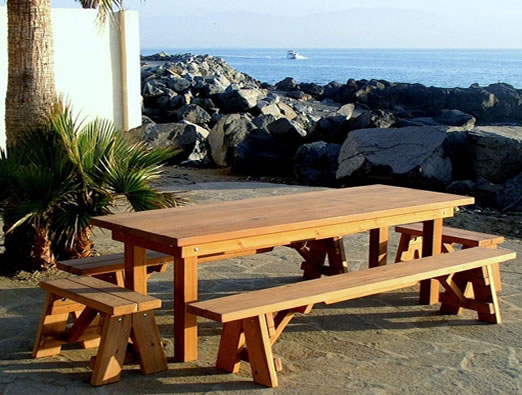 Side & End Benches
(Choice of several bench styles can be selected in Advanced Options)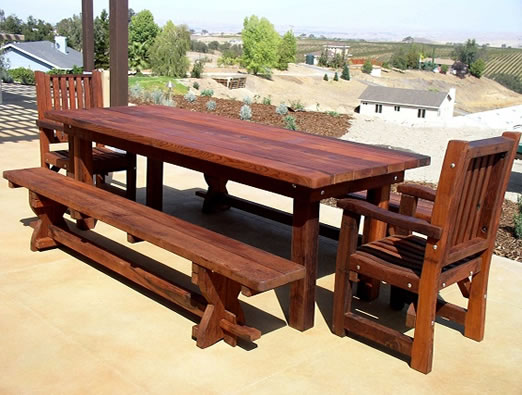 Benches & Armchairs
(Choice of several bench and chair styles can be selected in Advanced Options)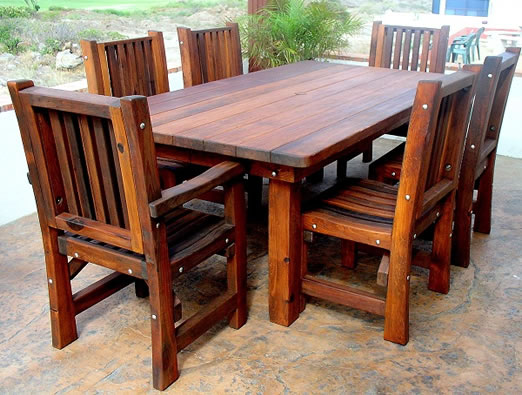 Chairs
(Choice of three chair styles are available. Can be selected in Advanced Options)
All tables with Chair seating will come with Ruth Chairs (end chairs with arms and side chairs armless) unless an alternative chair style is selected in Advanced Options. The Forever Picnic Bench (with flared legs) is the default style of bench used. If you'd like a different style, please see Advance Options.
Benches for tables longer than 8 ft are automatically configured with 4 side benches. (For example, a 10 ft table has two 5 ft benches per side). We don't normally offer 10 ft long or longer separate benches because they tend to be impressive looking but not very practical. However, if you'd like one long bench per sides for your 10 to 14 ft long table,
just let us know
. Benches over 8 ft have an additional support in the center.