Custom Option Engraving Stool 2
Would you like a message engraved on your bar stool? Engrave a child's name, the name of your business, or almost anything you want! We can add a custom message for $20 (up to 50 characters, including letters and spaces). Just select the "Custom Engraving" option in the drop-down menu in Advanced Options, and let us know your message in the box provided. Lettering is black.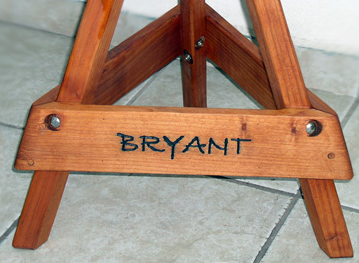 If you'd like a particular font style for your custom engraving, just send us a Word or PDF doc with the font, spacing, and wording you would like. Send it to [email protected] after you place your order. Be sure to let us know you're sending it in the comment box during checkout, so we know to expect it. We will do our best to match the style. Due to limitations of the engraving tool, we may not be able do extra-fancy fonts.