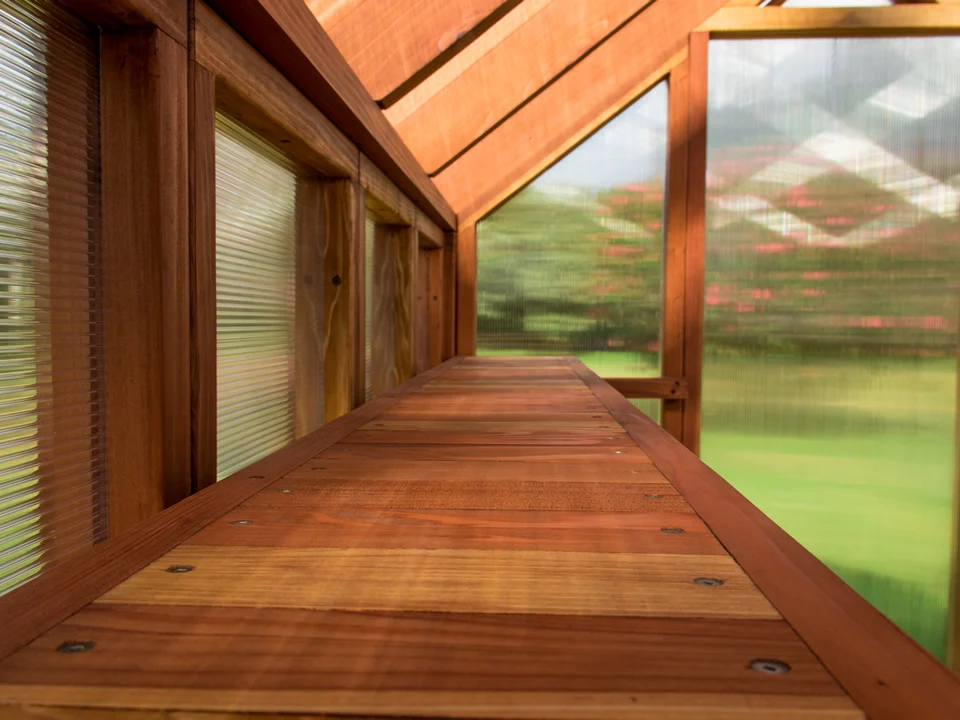 "Shelving Option"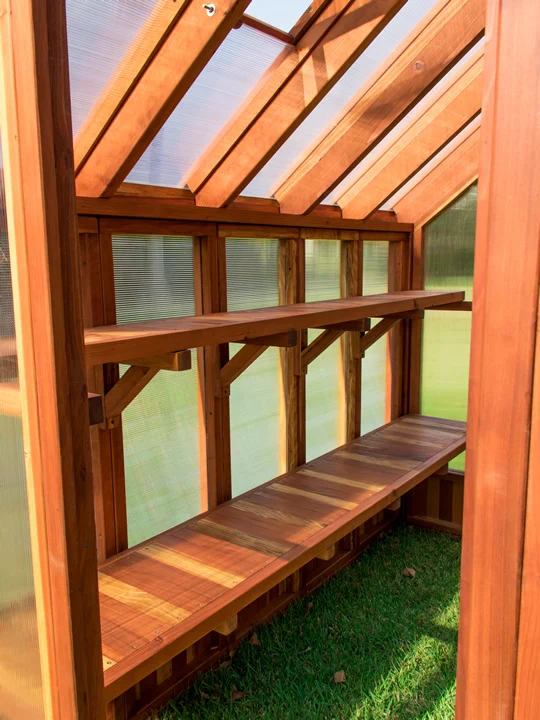 "Two Shelves, One side"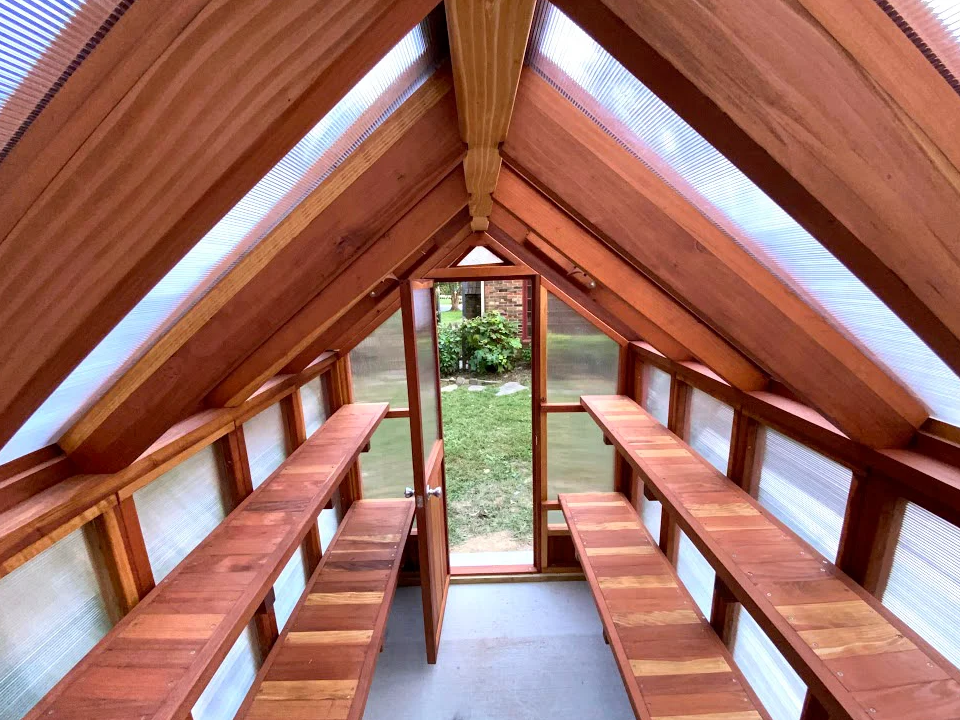 "Four Shelves, Two per side"
The Shelves are usually made the full length of the Hot House as shown in the photos. The Hot House can have up to 2 shelves per side. If you'd like 2 shelves per side, please order 4 shelves. We can custom size the shelving if you like. Just let us know.