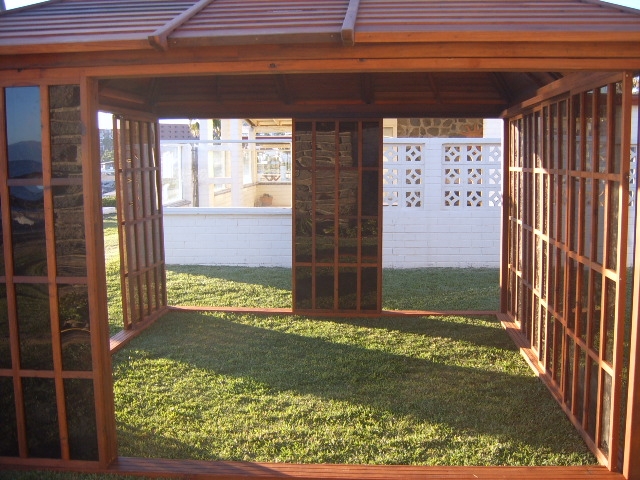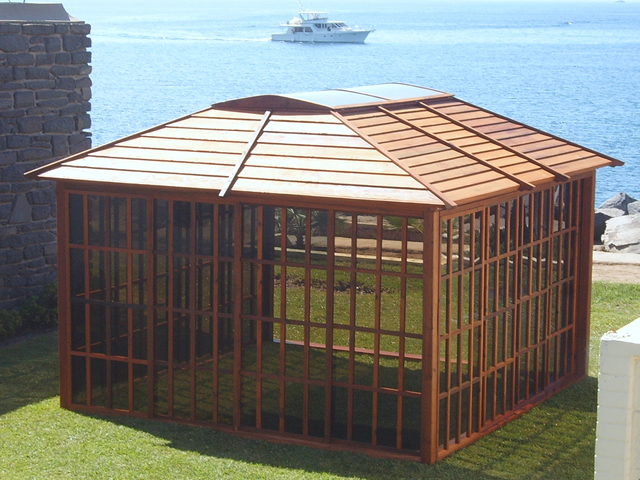 The Sun Gazebo features walls that are sliding panels made entirely of windows for maximum light. Each panel sits on an independent rail so the panels can slide behind one another. Or, you can place all the wall panels on one rail to create a solid wall on one plane.
The frame of the Sun Gazebo is strong enough that you can even remove all (or some) of the wall panels and have an open "pavilion" for certain occasions. This is a very versatile design. Height of walls is 7 feet.
The windows are semi-transparent tinted bronze acrylic allowing visibility while adding privacy and blocking the sun. Acrylic will not fade.
If you want a gazebo without any walls just the open pavilion-style framework plus roof, please contact us for pricing (you will save between 20% to 30% depending on the size).