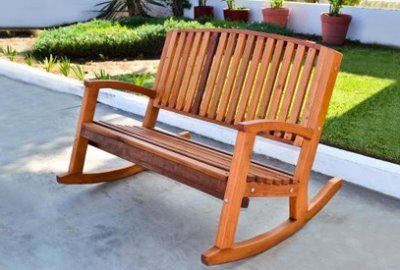 The Luna Rocking Bench is the perfect place to glide the afternoon away with a friend...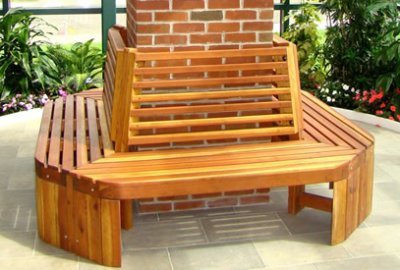 For something new we designed a versatile square bench that easily surrounds a tree outside or a column in a lobby or seating area. Beautiful angles, crafted for years of enjoment in long lasting Redwood.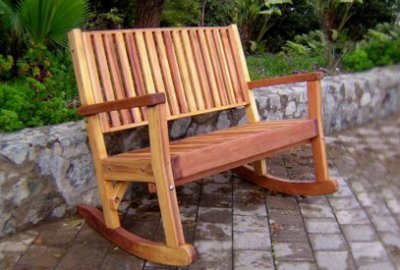 A customer thought it was a good idea to widen the popular Massive rocking bench so a friend or two could enjoy it with her... Great idea!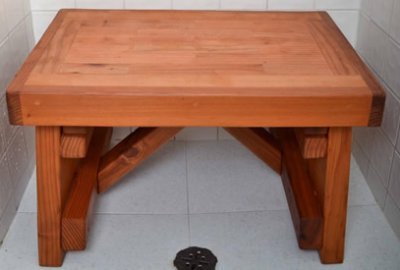 Choose one of our all wood shower benches for your sauna, shower, or anywhere! Unlike plastic, our beautiful woods are renewable, long lasting and completely environmentally friendly.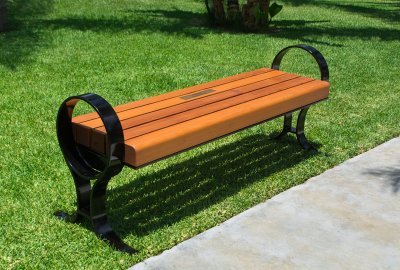 Pete had a loving, detail oriented wife. She wanted a special bench to celebrate his whimsical fun loving ways. She designed every detail.  It is beautiful, but built from thick steel and massive timbers to last many decades.
How about a lovely receptive curvaceous friend for the patio? The Sanctuary bench doubles as a comfortable place to sit too!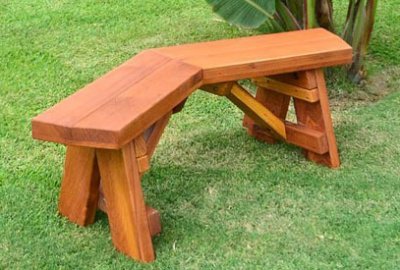 The V-Wing Bench. The name says it all. Its a bench that wants to be a fighter starship. Not for the faint of heart!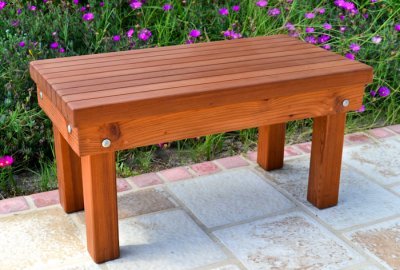 These elegant durable benches are a beautiful addition to your balcony, deck or garden.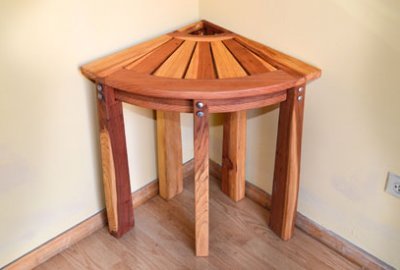 How about a small attractive bench for that corner? Nothing compares to a wooden bench for your sauna, shower, or changing area. Unlike plastic, wood is warm, long lasting and environmentally friendly.
Showing 61 to 70 of 70 (4 Pages)