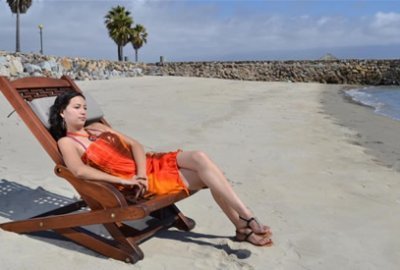 Introducing our brand new Rio Hammock Chair - part portable chair, part swinging hammock and part blissful lounger. Now yours to enjoy.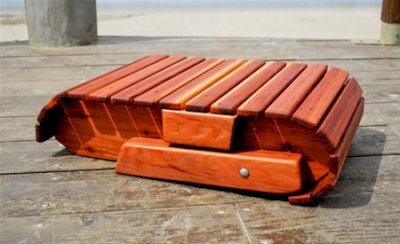 The perfect companion to our Folding Adirondack Chair, our Folding Adirondack Ottoman is beautifully designed to complete the set in style, comfort and portability!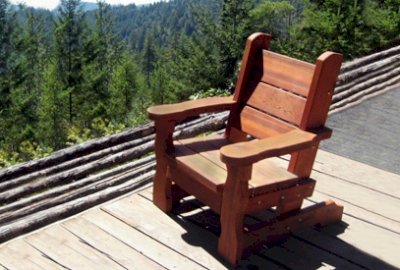 The Angel's armchair is for the fat timber lovers of the planet. It is comfortable, handsome and doubles as a bomb shelter for your pets to hide under. Don't you agree?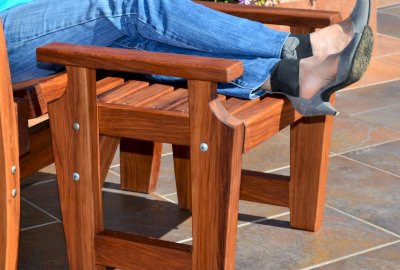 Its an ottoman and its a side table too. Its strong, versatile and good looking too! The Easy Redwood Ottoman is built with 100% excellent quality California timber so we can confidently offer you warranties of up to 30 years in any weather.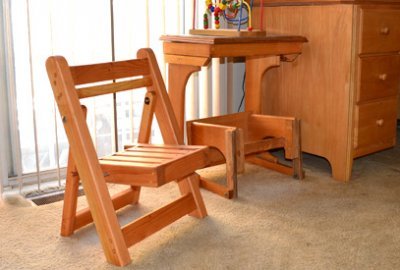 Need chairs for kids once in a while? Can't stand plastic? Our Kids' Folding Chairs are incredibly durable.lovely and easy to store.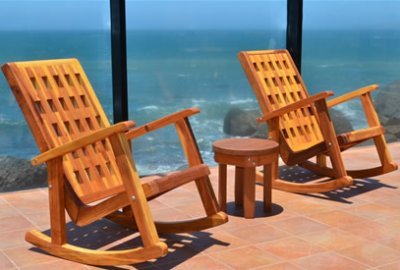 The stylish Lighthouse Rocking Chair was designed for the serious rocker. Its deep seat holds you in a cocoon of natural warm wood and reminds you to slow down, sit way back and forget the whole enchilada for a while.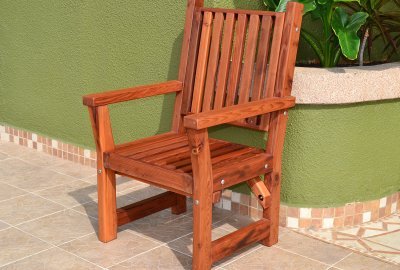 Our Massive Dining Chair is expertly made to last for generations. Especially suited for the larger friend and family members!
Forget unsightly plastic and never worry about an unstable, dangerous high chair again! Our Restaurant High Chair is built with beauty and safety in mind---incredibly sturdy, durable and tip-proof in natural wood.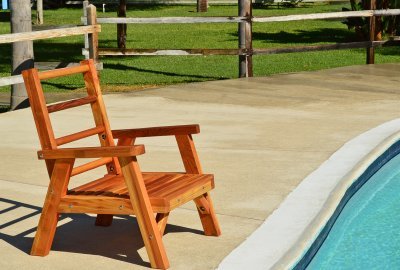 Robin's Retro Chair is a popular 60's and 70's patio chair that disappeared in the 90's. The original design had springs under the seat cushions. We dispensed with the springs and substituted wood, but other than that, it retains the style of old... Yes, you can add a cushion for extra comfort if you like!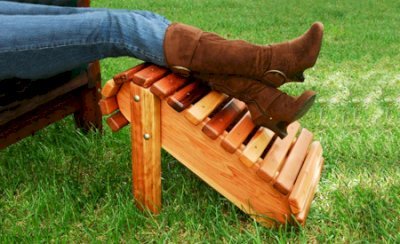 The perfect companion to our Adirondack Chair, our Adirondack Ottoman is beautifully designed to complete the set in both style and comfort!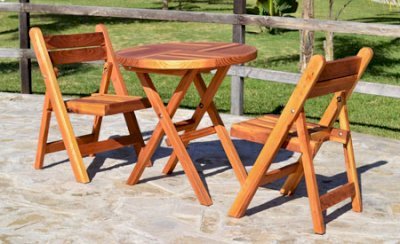 With Forever Redwood, there is never a need to sacrifice quality and durability for convenience. Our Folding Chairs are the perfect combination of beauty and portability.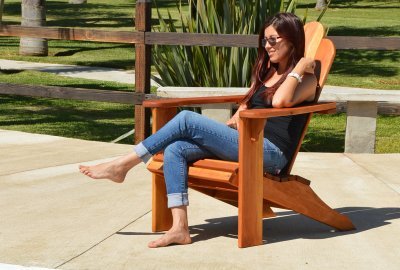 In style, craftsmanship, beauty and comfort, our Classic Adirondack Chairs are proof that you can have it all!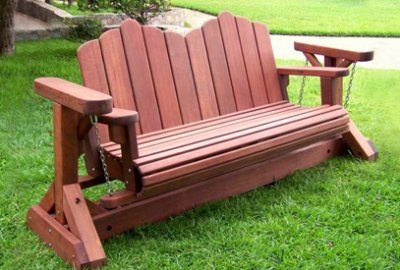 Enjoy the comfort of a stationary Adirondack Bench with the soothing motion of a glider. Our thick timbered gliders are quality built to last through decades of precious moments with your family.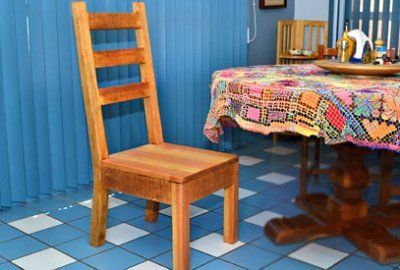 The Ladderback chair was first designed for an Indianapolis area Bistro. We fell in love. Hope you do to. Ships fully assembled.
Showing 21 to 34 of 34 (2 Pages)