Explore Our Large Selection of Gardening Accesories Styles, Sizes, and Options
Choose between Eli's Redwood Potting Bench, Wooden Water Trays, and our specialty Trellises For Planters. Each individual set of Wood Gardening Accessories is made to order, and each can be modified to fit size requirements, with lots of style add-ons to personalize as well. At Forever Redwood, we build all of our products by hand, and use only the best timber and stainless steel to do so.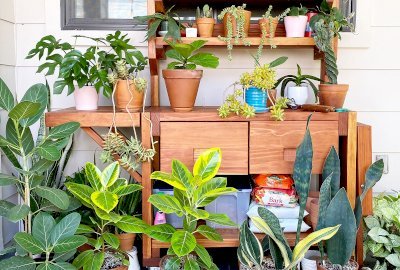 The popular Eli`s Potting bench is a beautiful combination of form and functionality. Better yet, its completely customizable to suit your needs!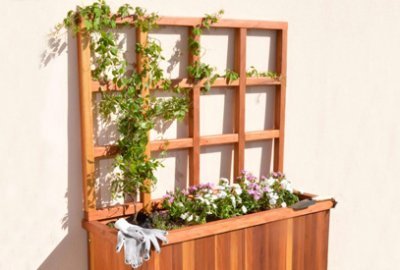 You have the option of adding a trellis to most planters - just select this option in More Options. We also offer the trellis kits as a separate purchase here as a convenience for customers who already own a planter and now want to add a trellis to it.
Showing 1 to 2 of 2 (1 Pages)