Explore Our Large Selection of Planters Styles, Sizes, and Options
Whether it's our thick timbered Bench and Planters Combo, or our Forever Corners Planter, we offer you a new spin on traditional wooden planters. The Bench and Planters Combo matches a sturdy hardwood bench with big square planters on each end to add flowers, shrubs or succulents to. Our Forever Corners Planter wraps around your wall or porch corner to provide a unique way to utilize your planting space. Both are available with a number of custom options, and both are guaranteed to last for a lifetime, rain or shine.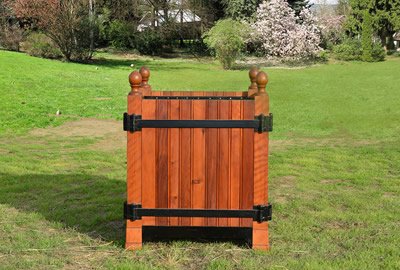 Handcrafted from gorgeous California Redwood and steel, our Versailles Planters will transform your landscape, showcasing your blooms, bushes or trees for a lifetime. Designed to open from the sides for easy transplanting, they are perfect for elevated gardens on rooftops or terraces!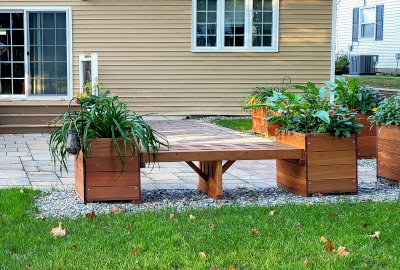 A customer favorite. This durable beautifully contoured bench and planter combination is perfect for both public areas and for that special spot in the yard.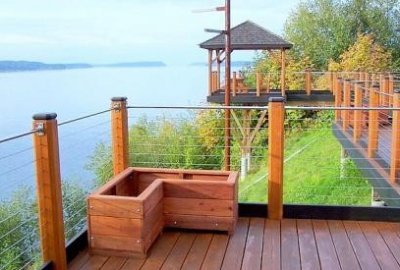 I need a planter for the corner. We have a planter for that corner! A favorite of landscape architects for its design possibilities, the Forever Corner Planter has been shipped for balconies,terraces, porches as well as the corner of many yards and a few rooftops!
Showing 1 to 3 of 3 (1 Pages)