Patio Wood Shower Bench
With a unique Patio Wood Shower Bench from Forever Redwood, you not only get a beautiful looking piece of furniture for you spa or home, you also get one of the longest-lasting, quality redwood products on the market today. This bench is thick, sturdy, and won't lose its look or feel over time, even after daily water exposure, and heavy physical usage. Our Patio Wood Shower Bench is rated up to 450 lbs capacity, and comes in 11 different sizes.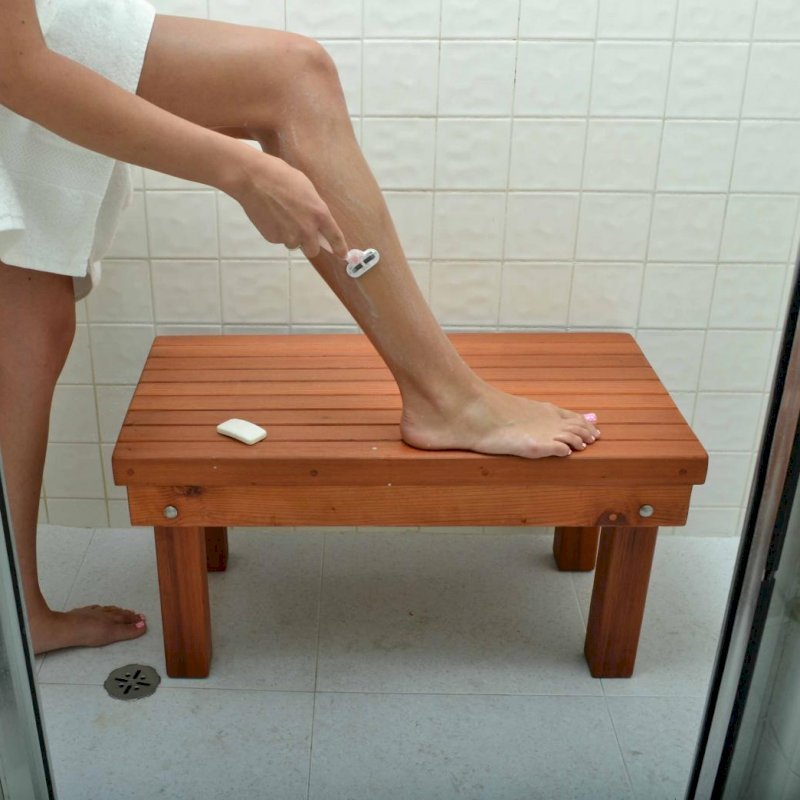 Patio Wood Shower Bench (Options: 2 1/2 ft x15 1/2" H x 16" W, Mature Redwood, Transparent Premium Sealant). Photo Courtesy of Ms. Hayley Hall of Sonoma, CA
Sign In
New Customer
New to Forever Redwood? Create an account to get started today.
Create My Account