2021 Photo Contest Winners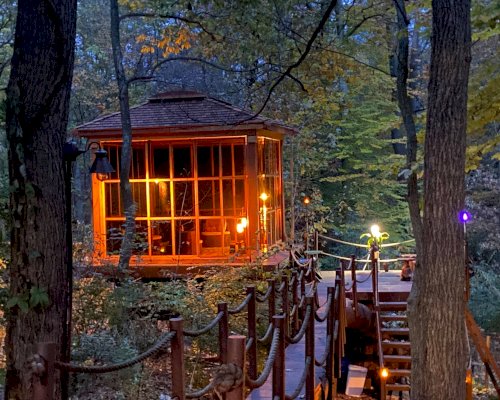 2 - Sun Gazebo with Sliding Doors - Pittsburgh, Pennsylvania
Nov 2021 construction on a horizontal 50 inch diameter tree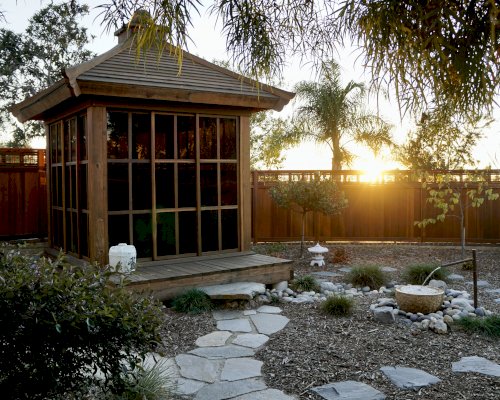 Kikue's Tea House - La Mesa, CA
I have wanted to build a Japanese Garden in my yard since 2000. I was finally able to build my dream garden, with Kikue's teahouse as the centerpiece, in 2020. The garden was finished 2 weeks before quarantine started and was a refuge during that time. Thank you Forever Redwood for the wonderful structure!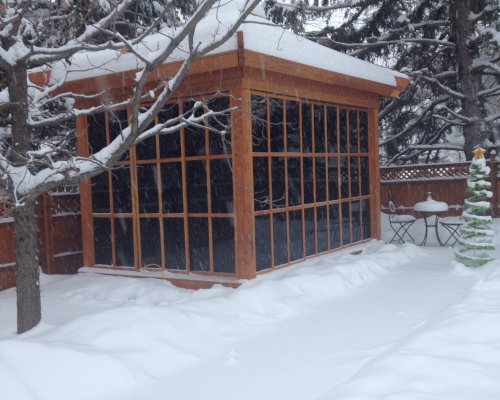 Kikue's Tea House - Jamestown, ND
The Japanese Teahouse was built between blinding snowstorms in October 2019. When the thaw of spring 2020 refreshed mother earth, Elaine my wife who was bound to a wheelchair and of failing eyesight, was determined to make the teahouse her sanctuary. Her allergy to beestings precluded a rose garden patio venture, so she ramped her way into the teahouse and closed the screens allowing the fragrances to enter unaccompanied by our pollinating friends. Needless to say my situational stress became less with Elaine safely cuddled in the teahouse and I could attend to her favorite roses without my usual looking over my shoulder.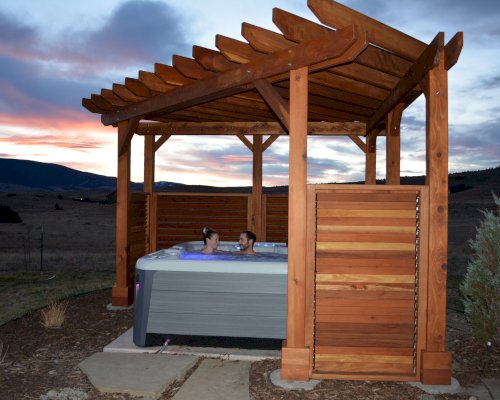 Custom Pergola - Livingston, Montana
Adjustable pergola wall slats allow tremendous mountain views from the hot tub with a western Montana sunset as a backdrop.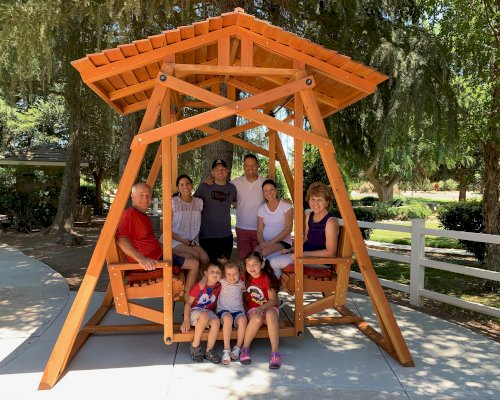 Dustin's Face to Face Glider - Manteca, CA
This is our Justin Glider. My wife's grandparents had one just like this in their backyard around 1915 in San Francisco
The Versailles Arbor - Sunrise, TN
When the beautiful smoke tree framing our small fish pond died due to drought, we knew we had to replace it with something beautiful…and impervious to weather. This garden arch from Forever Redwood fits the bill perfectly, adding a visual focal point that frames the water garden in the foreground and Lookout Mountain and the Tennessee River in the background. We never tire of looking out the windows!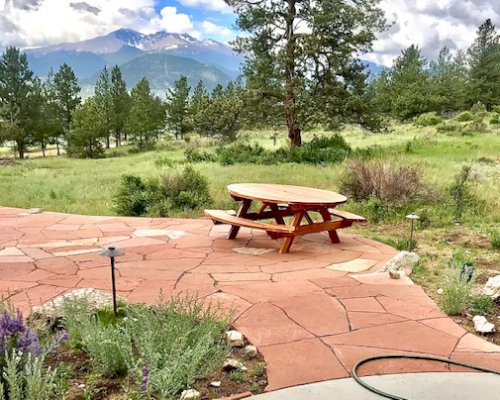 Oval Picnic Table - Estes Park, CO
The oval table fits beautifully within a natural oval outcropping of our free-form patio. With a stunning backdrop, I wanted a table with interesting lines which could hold its own without distracting from the view. I attached the benches so that the set-up would withstand our winter wind gusts, which range from 50-80 mph. This particular table can seat 10, including my 6'8" son - who is able to pull a chair up to the open end rather than crawling over attached benches.