Ashley's Multi Colored Wood Table
Ashley's Multi Colored Wood Table is the perfect mix of style and function when it comes to small, functional outdoor furniture. It's simple, yet stated, and very sturdy for its size. This Natural Wood Side Table can be used inside or out, and is easy to store if you have to. It's so durable, however, that you won't need to; and you can leave it out all year, rain or shine.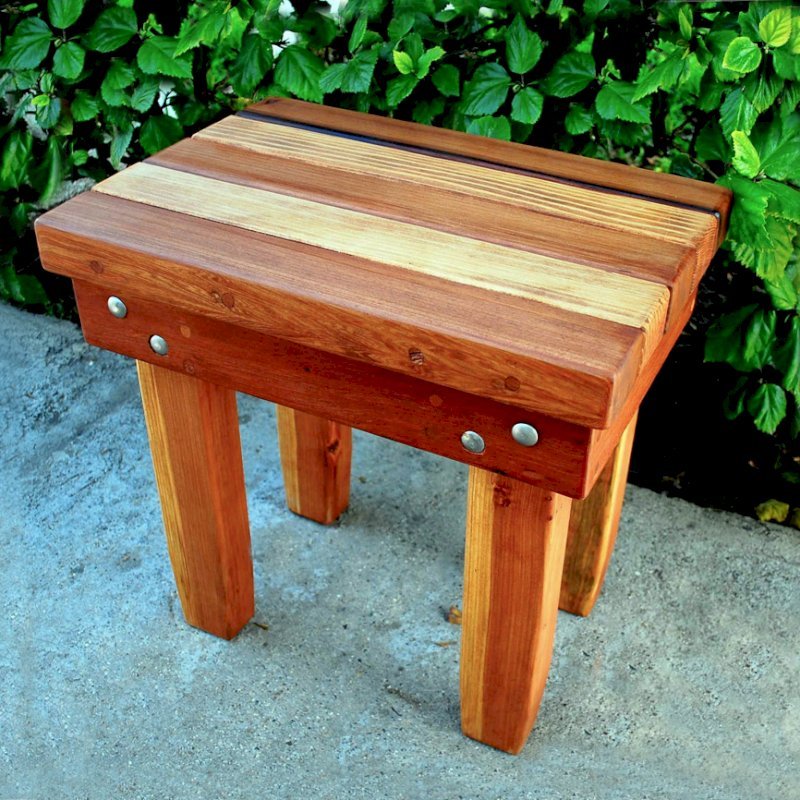 Ashley's Rectangular Side Table (Options: 18"L x 12"W, California Redwood and Old-Growth Redwood, 18"H, Transparent Premium Sealant).
Sign In
New Customer
New to Forever Redwood? Create an account to get started today.
Create My Account