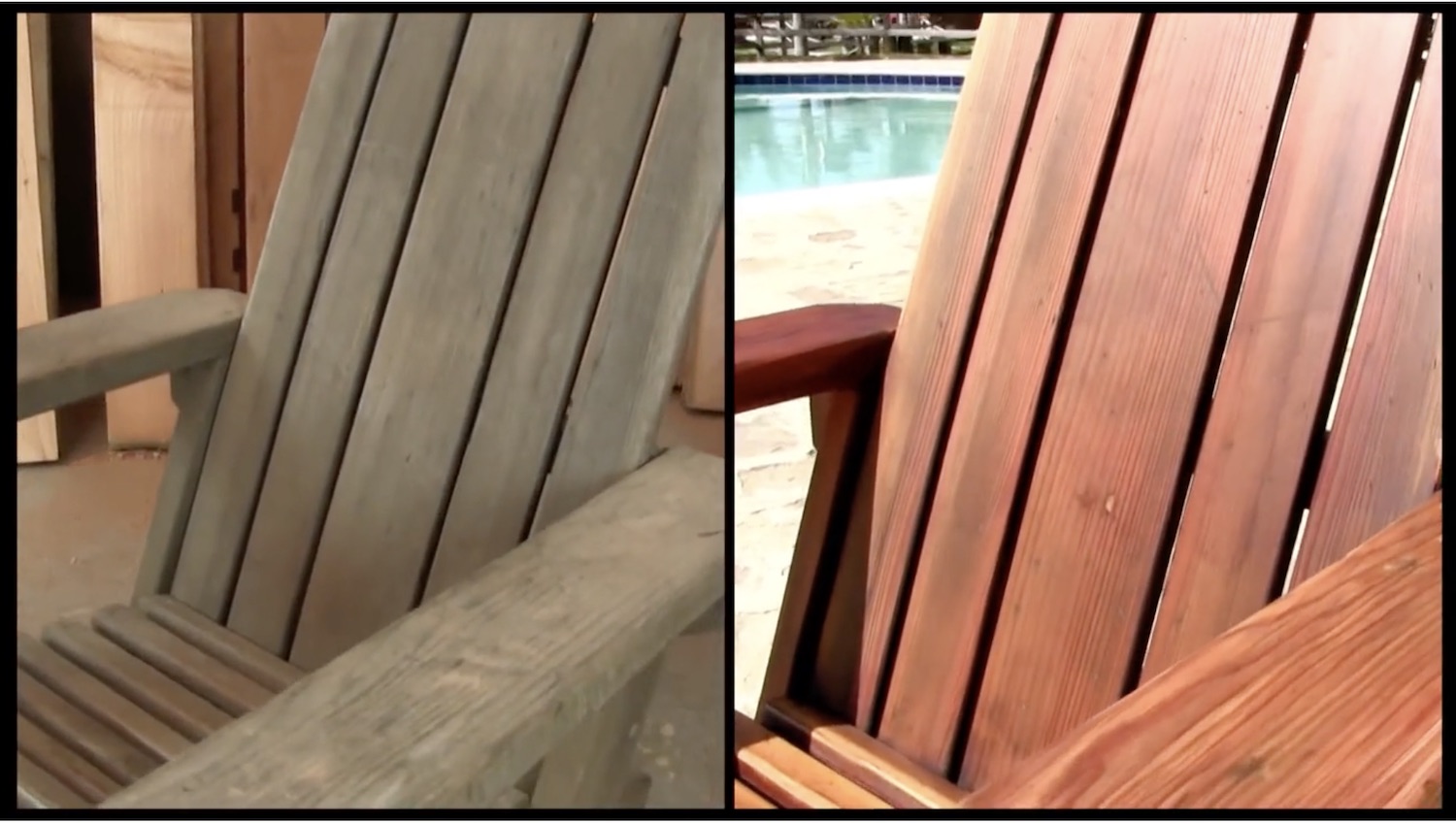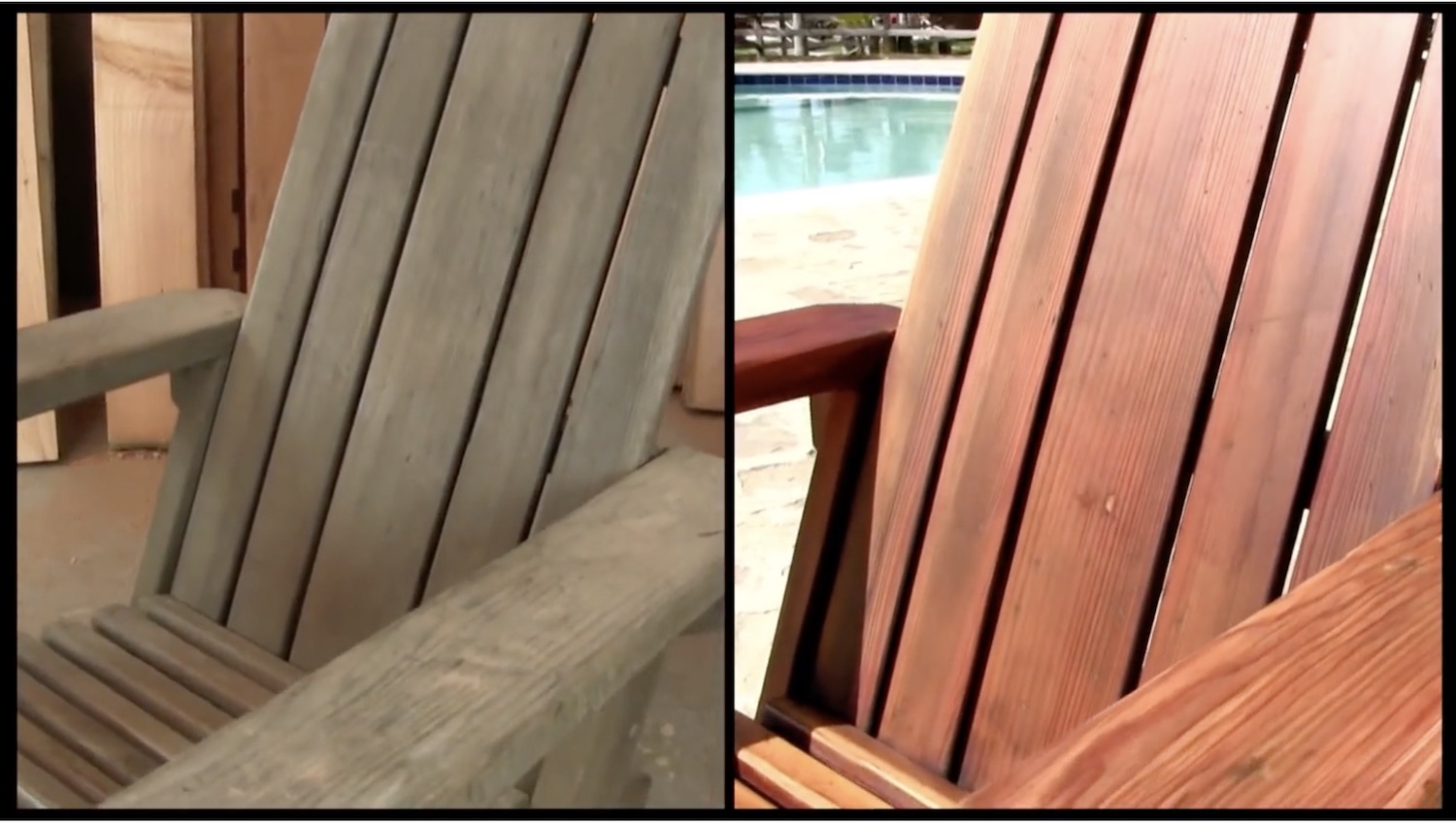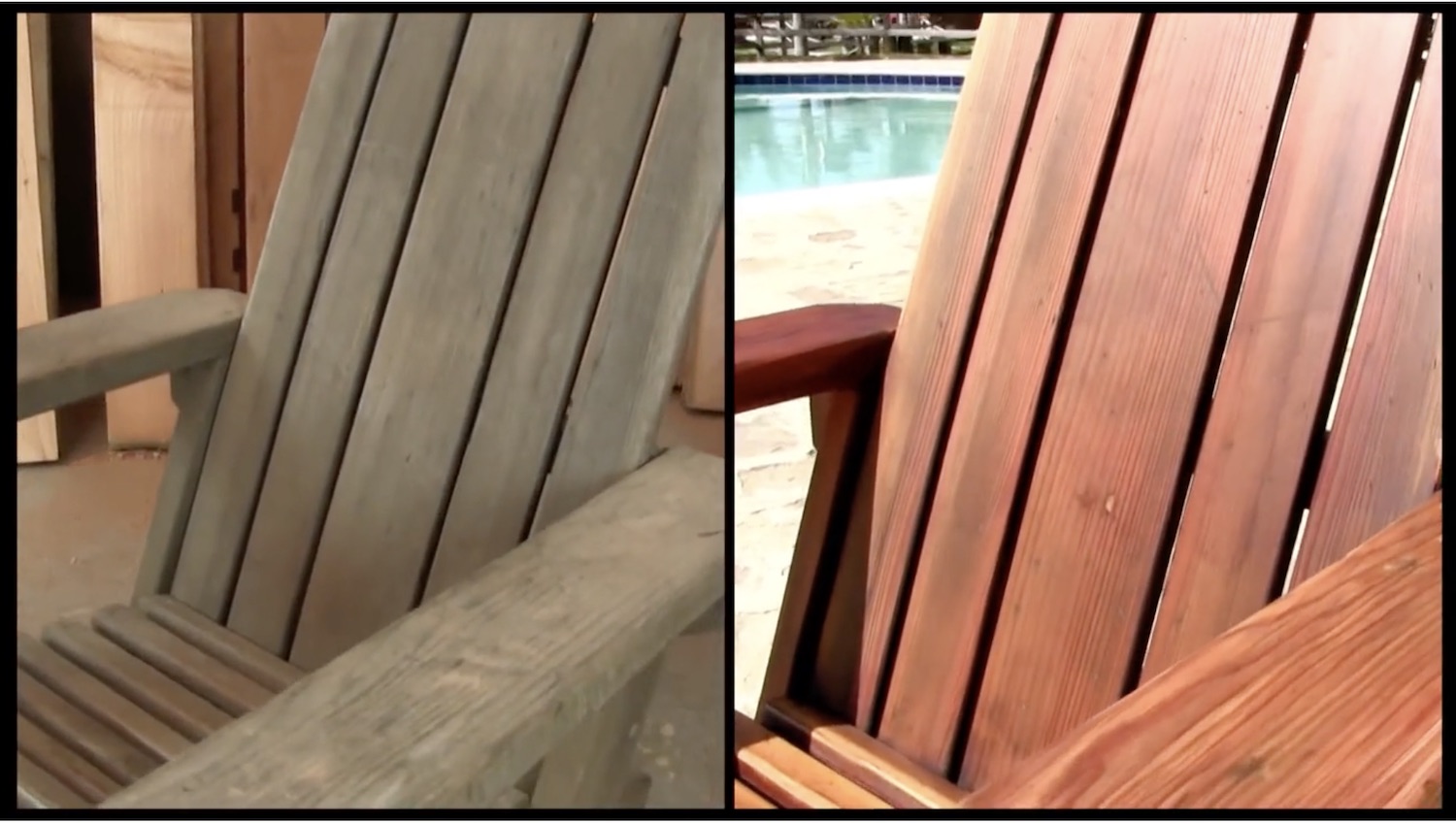 A little care is all it takes to refresh your patio furniture. We can help!
Your Forever Redwood furniture is built to last for decades in year-round weather with minimal maintenance. In fact, you can choose not to give your Redwood pieces any attention whatsoever because Redwood is naturally resistant to weather, insects, and decay.
That said, we do recommend some maintenance.
To extend the life of your Forever Redwood product and keep it looking beautiful, spend a few minutes each spring hosing it down. Do not power wash it—just hose and wipe clean with a rag.
Once it dries, take a look at the surface of the wood and the finish. If it looks like it is fading or drying out, give it a fresh coat of sealant. This will darken the finish and keep the wood supple and long-lasting. Learn more on DIY Care and Finish and where to find sealant.
Down the road many years, you may want to refinish your piece and return it to the rich tones of a fresh wood finish. You can easily do so by sanding and resealing. The video below shows you how…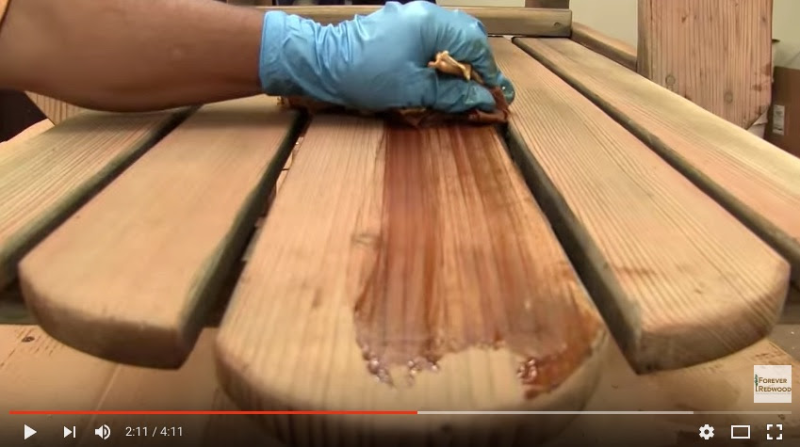 A Guide to Making Your Patio Furniture Look Good as New
Easy, right? A chair takes only an hour or two. Larger structures may require a long afternoon but make a fun weekend project.
If you prefer not to do the job yourself, Forever Redwood can help.
Our Refinishing Service is now available nationwide, part of our lifetime customer support. We'll come to you and make your furniture look like new again. Just call or reply to this email—attach a photo of your piece—and we'll give you a quote and schedule a service date.
For more tips on keeping your set in great shape, DIY furniture care and finishing, and our sealant of choice, Sikkens, visit our care and finish page.
Also consider our Redwood Touch-Up Kit for quick, inexpensive fixes on small marks or scratches.
Thank you again for your support. Your purchases have made our forest restoration possible for over 20 years. Enjoy your beautiful furniture!