Explore Our Large Selection of Swings & Gliders Styles, Sizes, and Options
Our Two Seat Adirondack Swing has an elegant look, and a tough build and exterior which keeps it from aging, while giving you lots of support while sitting down. Our Porter Thayer Wooden Glider has a similar tough build, with a unique design that allows storage underneath, and seats up to three people. No matter which Redwood Glider you choose, you're going to love the look and feel of these handmade outdoor redwood pieces. They are naturally decay and weather resistant, and guaranteed to last for half a lifetime.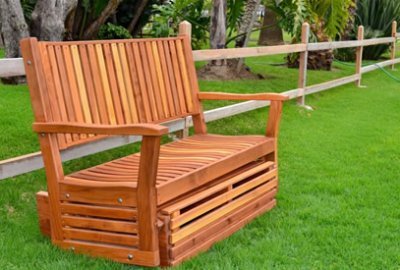 Want the look of an armchair or bench with the comfort of a glider. Look no further than the Porter Thayer Glider!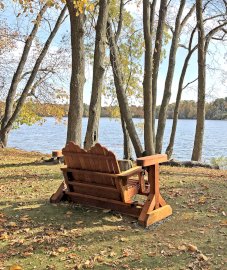 Enjoy the comfort of a stationary Adirondack Bench with the soothing motion of a glider. Our thick timbered gliders are quality built to last through decades of precious moments with your family.
Showing 1 to 2 of 2 (1 Pages)