Explore Our Large Selection of Kid's & Playground Equip Styles, Sizes, and Options
Forever Redwood offers three great Kids Wood Swings for you to choose from. We've got swings for one (Rory's Armchair Swing Set), swings for a couple kids on the playground (Rory's Big Playground Swing Set), and the largest playground swing set available on the market (Rory's Giant Playground Swing Set). All of these swings are overbuilt for safety and stability, and made exclusively from extra thick restoration forestry timber. They're tough under even the heaviest use and weather, and will last for years with practically no upkeep.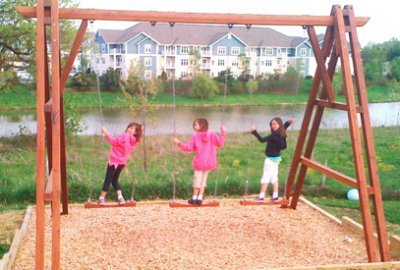 Our Rory's Giant Swing Set is our largest Swing Set option with the perfect combination of strength, durability, and beauty that will last from one generation to the next.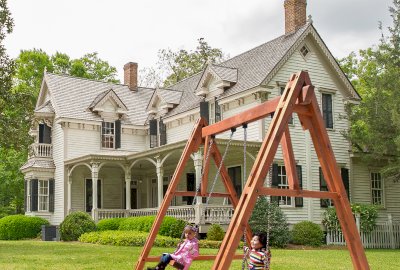 Kid tested and approved, our Rory`s Swing sets are for kids of all ages.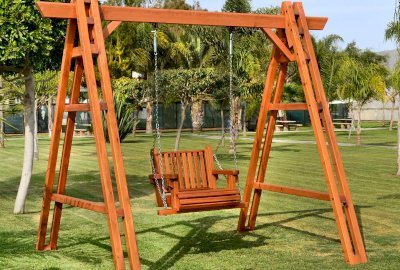 Our Rory's Armchair Swing set is a full armchair or bench swing. It was designed with a very sturdy and tall frame to allow you to really get into the swing of things.
Showing 1 to 3 of 3 (1 Pages)