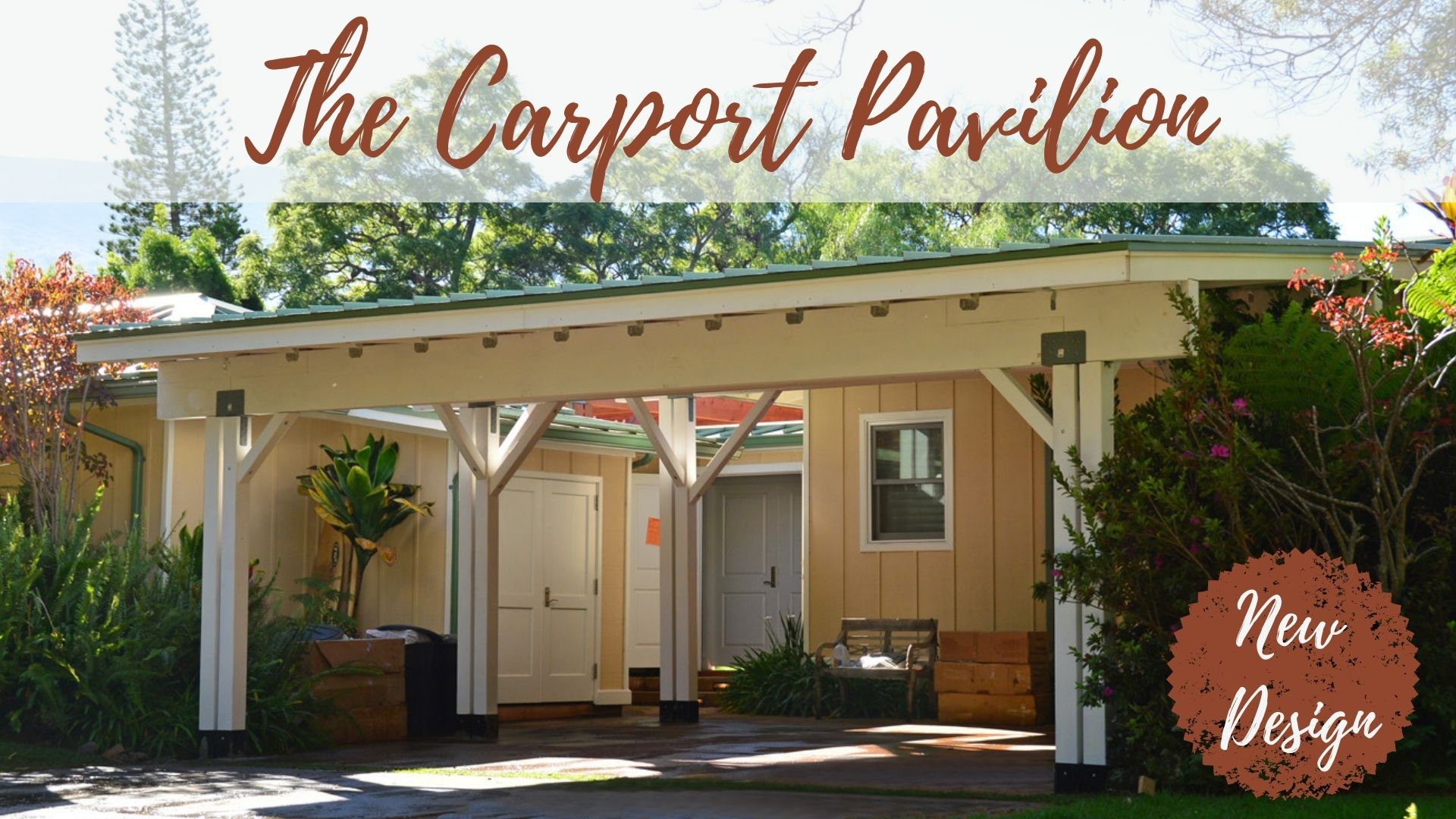 We're constantly expanding our selection of beautifully crafted, long-lasting shade structure designs.
Our newest design was inspired by a homeowner who wanted to protect his family's vehicles with a thick-timbered structure that also seamlessly integrated with the layout and aesthetics of his home.
INTRODUCING
Carport Pavilion in California Redwood. Unfinished ceiling by custom request.
The Carport Pavilion features several custom options, including post anchoring, a wide selection of sealants, and the choice of one to three parking bays.
Upon request, we can further adapt the design for your specific needs, such as placement of an EV charging station or a longer or shorter roof overhang.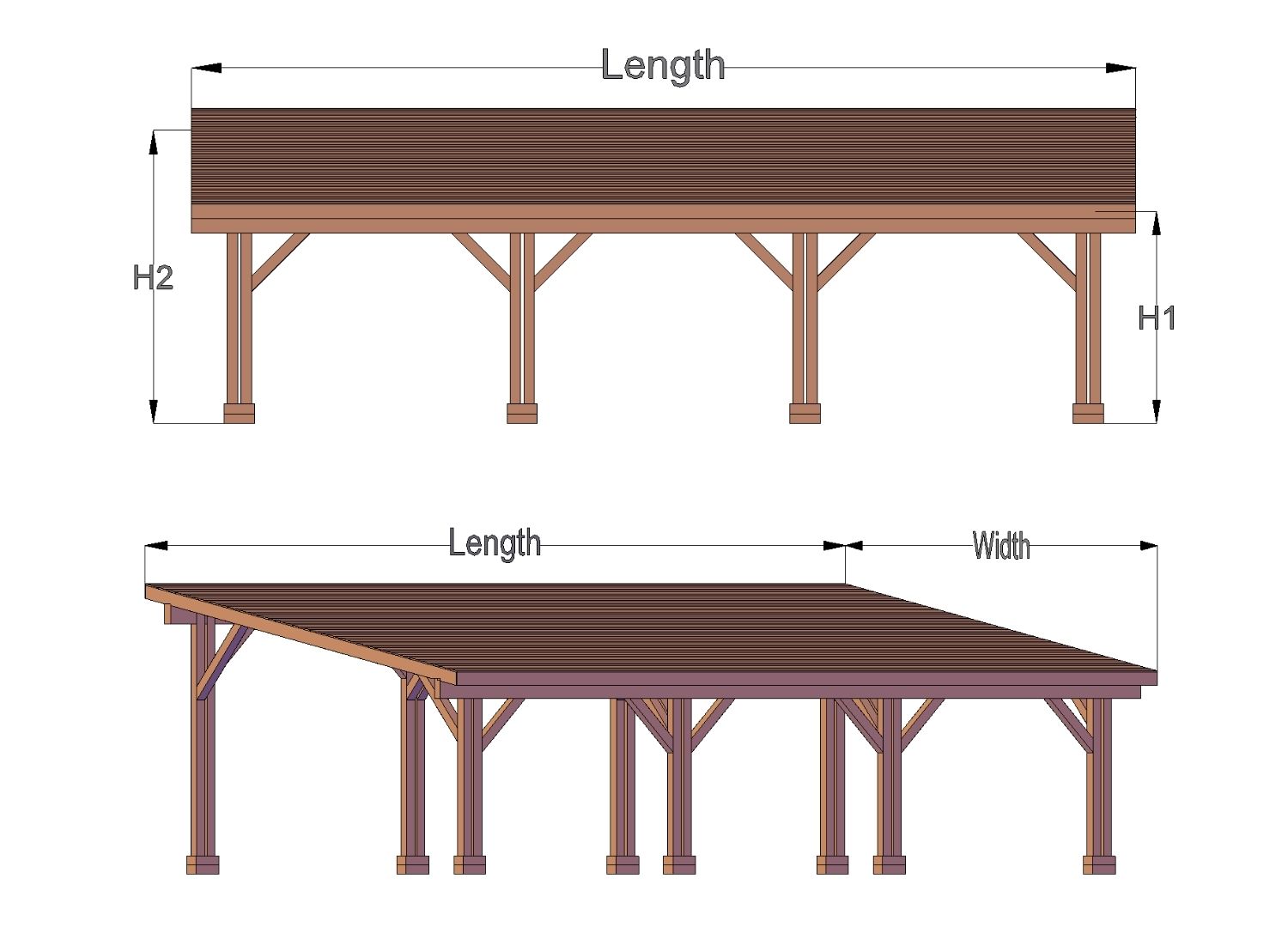 Choose from three gorgeous wood grades, sustainably harvested from our restored forestlands or those of our restoration forestry partners.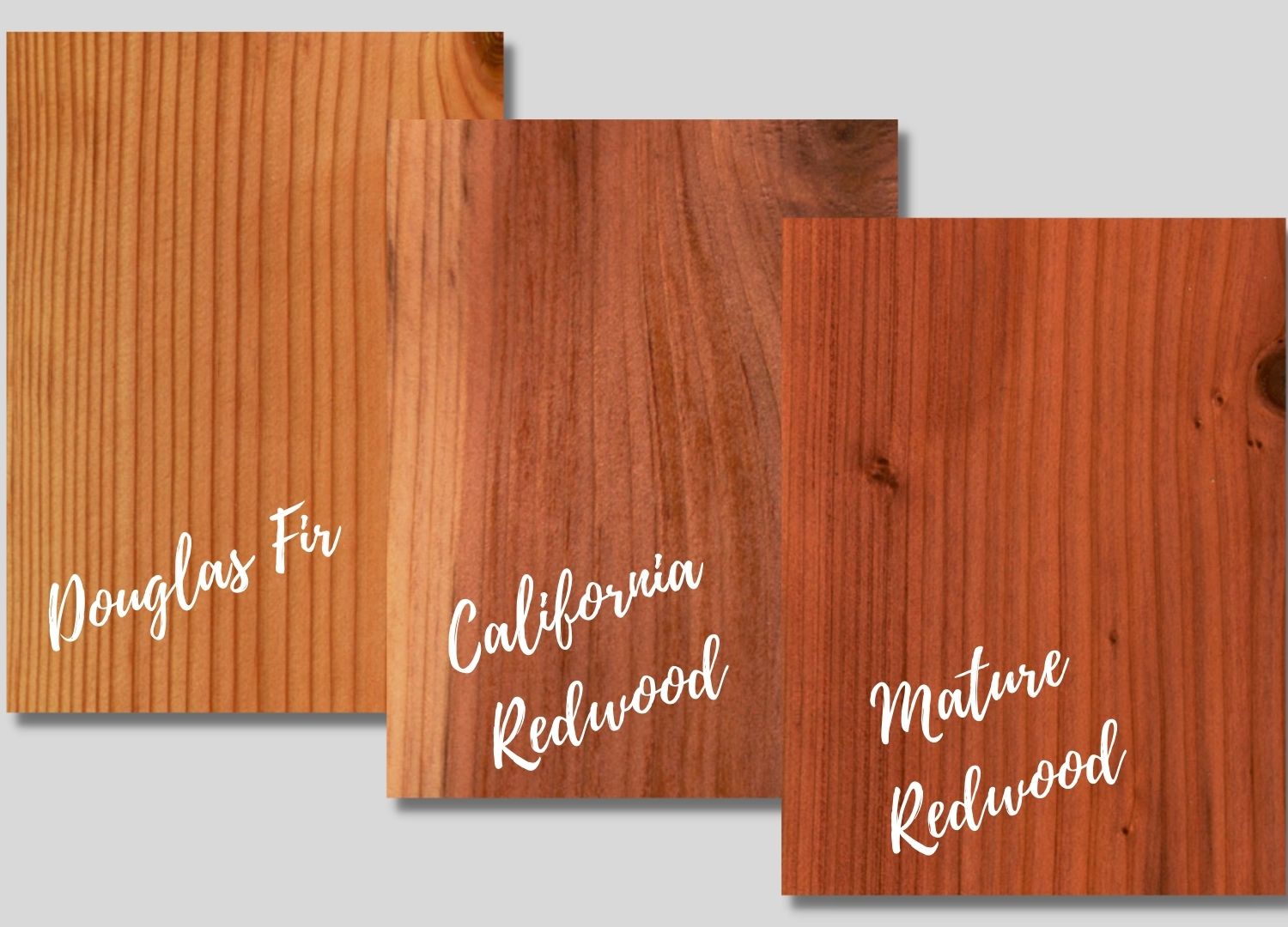 Douglas Fir – a sturdy, economical choice with significant weather-resistance (10-year warranty).
California Redwood – an attractive, high-quality wood that is long-lasting and durable in any climate (15-year warranty).
Mature Redwood – a beautiful, premium quality redwood grade with decay and moisture resistance equal to the highest grades of teak (20-year warranty).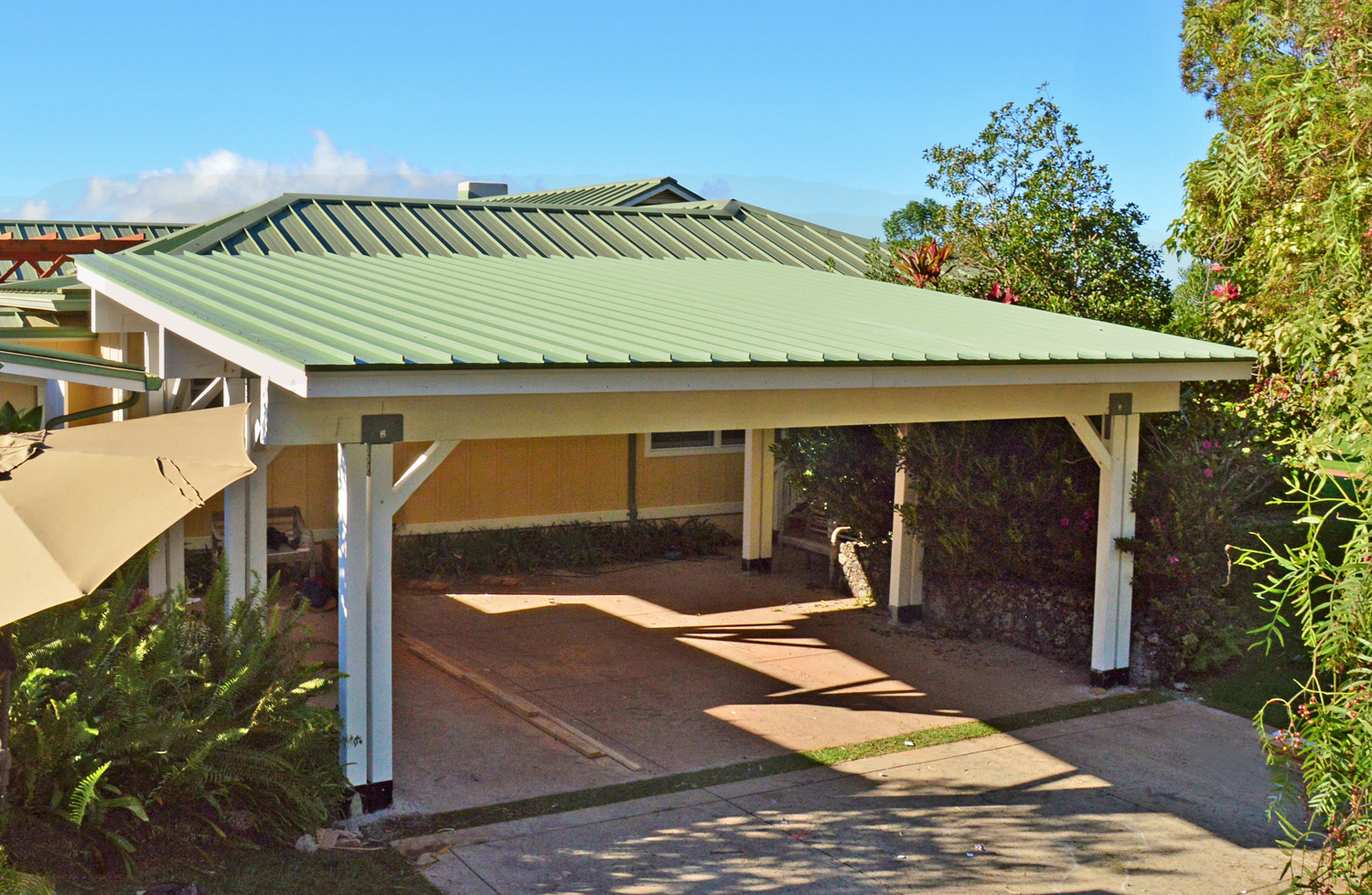 The roofing of this Carport Pavilion was selected to match the existing roofing of the home.
To maximize weather resistance and longevity, we recommend installing an asphalt or metal roof over the wood tongue-and-groove roofing.
Our design team will work with you to identify a roofing solution that matches adjacent structures or is constructed with a different material of your choice. You may also choose to work with a separate vendor for roofing materials and/or installation.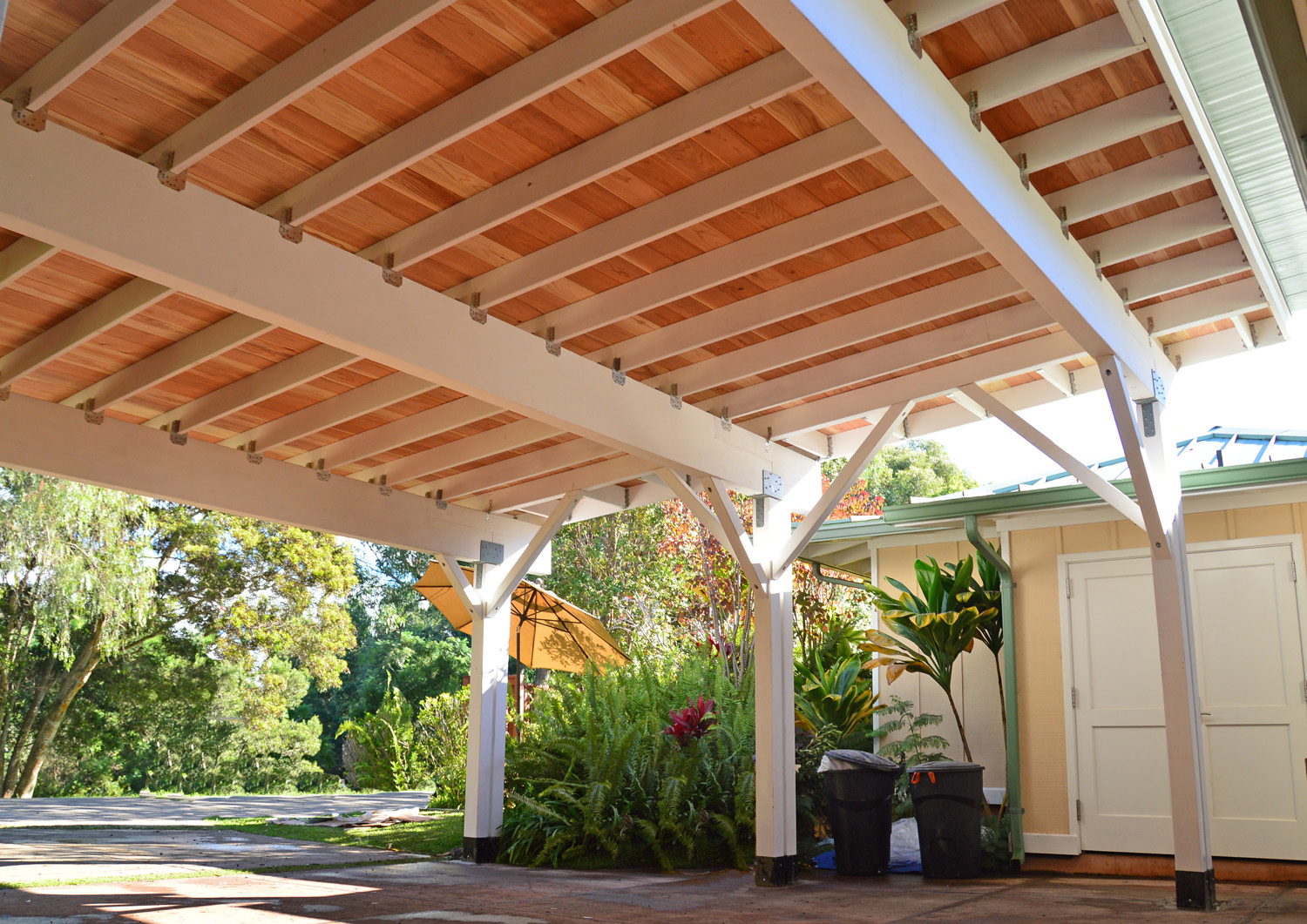 Carport Pavilion in California Redwood. Unfinished ceiling by custom request.
Want to learn more about how The Carport Pavilion can improve your home?
Call (866) 332-2403 or chat us on our website.
We welcome your custom requests!